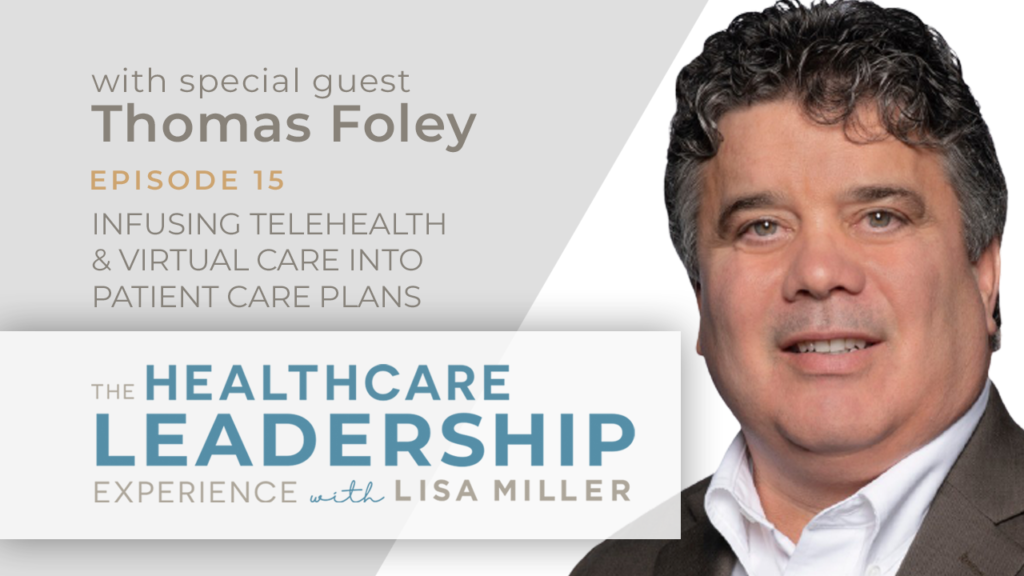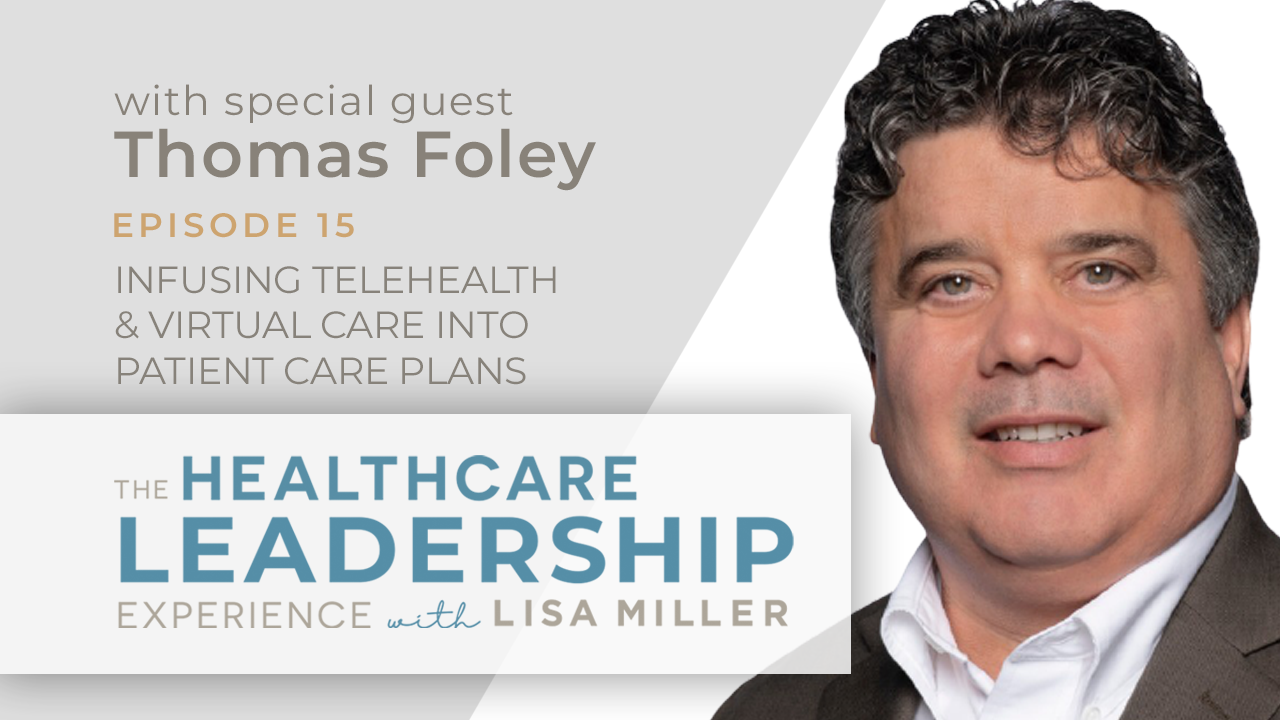 Telehealth and Virtual Care
In these audiograms, taken from Episode 15 of The Healthcare Leadership Experience, Lisa Miller is joined by Thomas Foley, Chief Growth Officer at GenieMD, to discuss telehealth and virtual care in the patient experience. 
Virtual Care Emerged as a Result of COVID
Most people don't remember, but pre-Covid there were some positive initiatives, such as transitioning to a value-based care model versus episodic care. Covid forced healthcare leaders to think differently; my doors were locked, my patients had no access. That's when virtual care emerged. One lesson learned through the pandemic is that telehealth enables us to treat patients well.
Think Long-Term When it Comes to a Virtual Care Platform
Healthcare leaders need to be clear on what is best for their hospital versus buying into an incomplete platform. Videos and conferencing services are only part of the overall solution. The challenge for health systems is to clarify their goals and think up to three years out. When you adopt a virtual platform, it needs to support your long-term plans.
The Successful Integration of Virtual Care is Built on Incremental Growth
The rolling out of a virtual care platform involves your entire organization if it's going to be successful. For instance, what's your program for readmittance? What's your program for reducing visits to the Emergency Department? What's your diabetes program, what's your respiratory program? It's impossible to implement a virtual care platform in one day. Start small and focus on incremental growth. Virtual care needs to be segmented in its implementation.
Virtual Care Includes Three Key Elements
Chronically ill patients only spend 15 hours per year with a doctor. What happens during the remaining 8,745 hours? That's when patient wellness happens. Virtual care incorporates telehealth, remote patient monitoring, and chronic care management. All three need to be embraced to create an effective care setting. The challenge for health systems is to implement a unified virtual care collaborative platform that supports your goals.