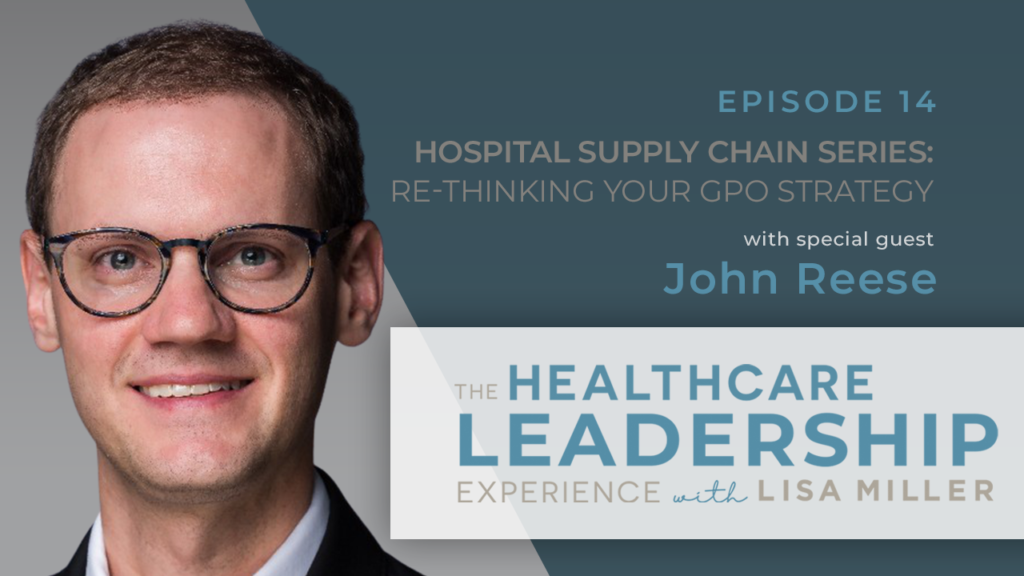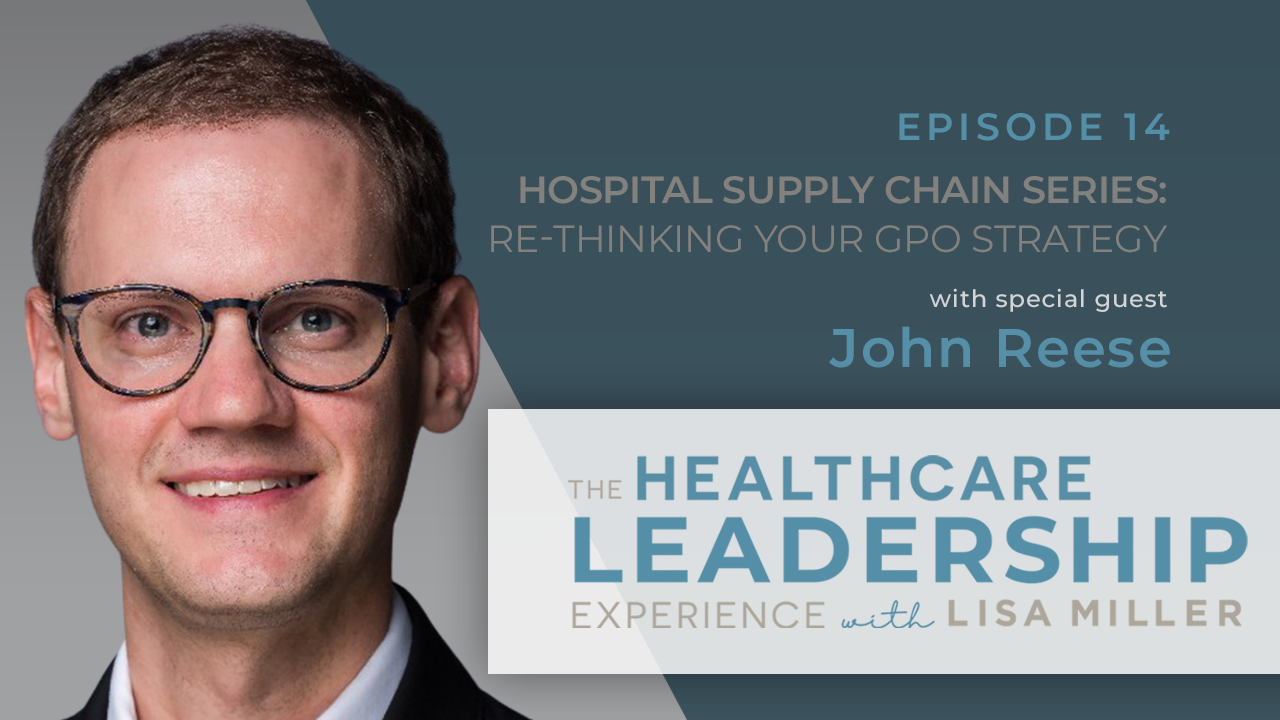 Rethink Hospital GPO Strategy
In these audiograms, taken from Episode 14 of The Healthcare Leadership Experience, Lisa Miller is joined by John Reese to discuss the hospital supply chains and why hospitals need to re-think their GPO strategy. 
Over Half of Hospitals Aren't Happy With Their GPO Performance
55% want a better pricing from their GPOs, 33% want better services. Why aren't hospitals re-thinking their GPO strategy? At VIE, we encourage hospitals to move away from over-reliance on their GPOs. Two other questions healthcare leaders need to consider are, what are you going to do differently in a post-pandemic world, and what will you change in the GPO environment in 2022?
Purchased Services Spend Requires a Detailed Analysis
There is no like-for-like when it comes to bed size. All discussions around purchased services spend need to include operations. Benchmarking is another area for analysis. In facilities spend, if your hospital has a robust in-house team of laborers and 1% of your remaining jobs are hired, that looks great on a benchmark. However, if you have a single facilities manager who outsources third-party services for specific trades, the benchmark doesn't look so good. You can't put a numerator and denominator and call that a benchmark.
Vendor Rebates Aren't Equal to Better Pricing
If hospitals can save 10% on any given contract item, the vendor rebate, or admin fee share back, is never going to match that 10% discount. For cost optimization, price benefits must be maximized before considering a rebate. That means re-thinking your GPO strategy by moving away from GPO contracting, negotiating locally, and capturing that value for your hospital, not sharing it with your GPO.
Hospitals Need to Tackle the Cost of PPIs (Physician Preference Items)
If PPIs are not included in a cost savings strategy it's either because you're not having conversations with physicians or you don't have access to the data relating to the cost of components. Benchmarking will help your hospital to assess your GPO price. That can come in the form of a consultant or a benchmarking software solution, but the easiest way to benchmark PPI prices is to pick up the phone.