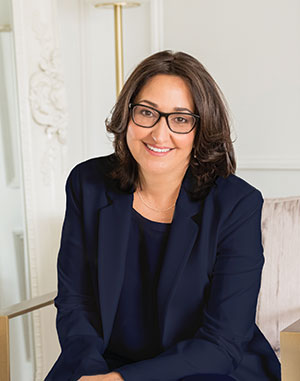 I launched VIE Healthcare eighteen years ago, providing leading edge hospital performance improvement services such as cost savings, financial and operational consulting for hospitals, healthcare institutions and all providers of patient care.
Today, VIE stands strong at the forefront of healthcare innovation and optimization. We make sure your non-labor spend is as small as possible on the highest quality resources and services you need, in order for you to focus on your patients.
Our team is composed of brilliant minds in their respective fields:
We are a small group of elite thinkers with a very deep and exhaustive understanding of each of these fields.
We are approved under the Small Business Set-Aside Act and Minority and Women Certification Program.
We have worked with hospitals across the country, boosting and maximizing their quality and efficiency, in order to help those people who need us the most:patients.
With that, I welcome you to our website, and I promise that the information you'll find here on hospital purchased services and all our services are in accord with our main line of thought:
We deliver dramatic value,
so you can deliver exceptional patient care.
What's in it for your hospital?
Simply put: more money. We are aligned with CMS's vision of "better care, smarter spending, healthier people" approach to improving health delivery.
We offer unique consulting services, utilizing our strong background in operations and finance and a deep understanding of hospitals, ACO's, and private practices.
In this way, we will help you keep your patients healthy, happy, and comfortable. We take care of your operations and finances, so you can do what you do best: save lives and keep your patients happy, knowing that we'll do everything we can in order to help you do your job best.
You can immediately take advantage of our nearly 20 years of experience to astonish you with remarkable, consistent, and profitable results through:
extensive data analysis,
evidence-based project management,
well-researched strategies for operational improvement,
a deep understanding of what you need,
full implementation of the savings we identify,
wide, no-risk collaboration with your hospital.
We understand the challenges you face in today's complex healthcare environment. That's why we pioneer best practices, being trusted partners to:
hospitals,
physician practices,
surgical centers,
ACOs,
and many other healthcare organizations.
Can you have a higher profit margin, now?
As a gift to you, we offer a free VIE Healthcare Performance Improvement Opportunity Report. We'll examine and assess all the critical components in both your revenues and expenses, and offer practical ways to patch the most important of them, so that you have the money to provide your patients with the best and most innovative healthcare possible.
Let us show you the details of our holistic consulting approach, and how we can make your healthcare business both provide better healthcare, and increase profits.
Just call our office at 1-888-484-3332 Extension 501 or email lmiller@viehealthcare.com to get your free report.
Since we founded VIE Healthcare, we've always pioneered management trends, using cutting-edge technologies to benefit our healthcare clients, and ultimately their patients.
We will help you turn your business into a top-performing healthcare institution with our unparalleled experience, resources, and expertise.
Simply call or e-mail us to reap the full benefits of our consulting services.
1-888-484-3332 Ext500
lmiller@viehealthcare.com
Sincerely,
Lisa T. Miller
Founder/CEO
Senior Managing Director