Cost Savings Strategies for Healthcare Purchased Services Management
VIE Healthcare saves hospitals money by:
Identifying hidden cost savings in the line item details of your invoices.
Delivering best price benchmarking in purchased services spend.
Reconciling costs in real-time every month with our patented purchased services software.
Create A Purchasing Strategy Framework
Purchased services are complex and one of the most overlooked opportunities to drive margin improvement, reduce spending, and improve efficiency.
Purchased services spend can comprise as much as 40-50% of a hospital's non-labor costs and represents millions of dollars in annual cost savings. Most hospitals struggle to monitor and manage the high volume of supplier contracts.  Since 1999, VIE has specialized in purchase optimization research, giving hospitals unrivaled insight into areas of potential cost savings.
We guarantee your hospital is overpaying for purchased services. The details are buried in the invoice line-item data that your team doesn't have the capacity or technology to manage. 
VIE's purchased services consulting experts deliver guaranteed margin improvement and proven cost reduction strategies.
At VIE, we categorize spend into six major categories to provide a framework for cost management:
Clinical
Facilities/Support
Finance, HR, HIM
Biomed/Service & Maintenance
IT/Telecom/Telehealth
Administrative
Purchased Services Versus Supply Spend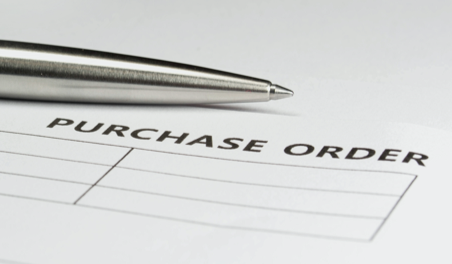 Supply spend
A PO# number is provided to the vendor with detailed line-item purchases. The products are delivered, verified on delivery, and used.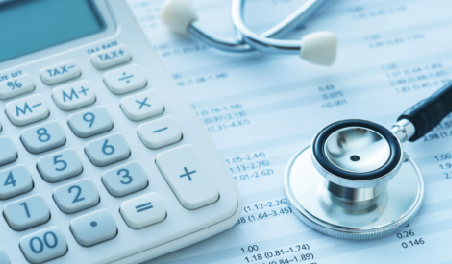 Purchased services spend
Services are performed and then invoiced to the hospital. An invoice reconciliation process must be implemented to ensure pricing accuracy and "proper" utilization of services.
5 Challenges To Finding Purchasing Cost Savings
Overcome the following challenges to implement an effective strategy:
Volume of data: Every month hospitals are faced with hundreds to thousands of line items on invoices that require review for multiple vendors.
Lack of detail: Summary invoices lack supporting data essential to analyze your purchased services spend. Different line items can often be hidden within the invoices.
A shift in invoicing: Purchased services invoices are unique, presenting a significant challenge compared to invoices received for traditional stock items. This shift requires trust between the hospital and their suppliers.
Complexity: Due to the complexity of charges and how services are invoiced, a high potential for billing errors exists. These errors are often overlooked because the price increase may only fluctuate by 10% month on month.
Reviewing spend on a 12-month basis: A review of 12 months may show that $75,000 was spent, but a line item analysis would reveal that the previous three months had been trending up 30%.
Why Hospitals Need Accurate Purchased Services Benchmarking
By moving straight to benchmarking before carrying out a line-item analysis, vital cost-saving opportunities are often missed.
Traditionally, benchmarking is used to evaluate how a hospital performs compared to its competition. In our experience, hospitals move to benchmarking, optimization and variation before carrying out an essential line item analysis, missing significant cost savings opportunities.
In some cases, up to 30% of hospital purchased spend is either off-contract or has pricing errors. 
Our unique approach always begins with reconciliation, examining each agreement and carrying out a deep dive into the past 12 to 18 months of your invoicing data. 
Purchasing Cost Analysis With Invoice ROI™ Saves Your Hospital Money
Most cost analysis is manual and heavy on resources. Gaining clarity in this key spend area improves the patient experience, improves efficiency and unlocks unparalleled cost savings for your hospital.
Invoice ROI™ empowers your hospital to track purchased services spend in real-time and compare invoices to historical data to deliver actionable intelligence.
Our innovative savings tool reconciles thousands of line item details to find errors that lead to hospital overspending. Learn more about our purchased services software.
We deliver cost savings in weeks, not months or years.

Only VIE Healthcare Consulting can provide your hospital with the invoice line-item details with our patented software, Invoice ROI™.
No upfront commitment. Results based pricing
Contact VIE today.
Invoice ROI™ patented technology delivers guaranteed, proven purchasing cost savings.
LEARN MORE: Line Item Details
Learn more about the importance of line item details for strategic purchasing services.
Invoice ROI™: VIE Offers Innovation In Purchased Services Software
Reconciliation
Perform invoice reconciliation in real-time. Invoice accuracy is matched to contract and performed before payment for instant corrective action. The cause of any existing, recurring, or annual process inefficiencies that impact your healthcare costs or your innovation budget is highlighted.
Line item analysis is the most critical part of the entire process and is essential to drive significant savings. The results we achieve through line-item analysis cannot be achieved with accounts payable (AP) spend.
Optimization
Our technology uses invoice line-item details combined with other data inputs to reveal trends, variations, quality, and utilization improvement opportunities for proactive monthly management of outsourced purchased services. This allows for significantly greater optimization of your purchased spend.
Most hospitals believe they are "stuck" with their purchased service agreement provided by their vendor and accept a 3%-5% price increase each year. Closely scrutinizing your purchased services agreements and renegotiating market competitive rates will reap significant savings for your hospital.
Intelligence
A healthcare data analytics platform with real-time line-item contract reconciliation and benchmarking performance provided on a monthly basis. Our technology provides purchasing cost analysis in real-time.
When eliminated or renegotiated, cost savings of 5-10% are easily achievable. The impact of a 10% expense reduction on a $40 million purchased services spend is $4 million.
VIE purchased services consulting enables your hospital to:
Carry out a line-item reconciliation of the past 12 to 18 months of your purchased services invoices.
Reveal the hidden costs in pricing errors and off-contract spend.
Identify utilization trends that increase your costs.
Uncover historical overcharges to secure vendor refunds.
Empower your purchasing negotiation strategies.
Save millions of dollars and improve efficiency.
Purchasing Efficiency With Invoice ROI™
Optimize your spend and performance with our digital innovation platform. Purchasing efficiencies empower your hospital to create a long-term strategy and focus your attention on healthcare innovation and patient satisfaction.
Case Study on Purchasing Management
Learn how Invoice ROI™ purchasing services software saved one healthcare organization $220,000 by identifying one service that appeared on three separate contracts.
Cost Savings Strategies Purchasing
7 steps to implement purchasing cost reduction strategies 
Commit to a historical analysis and contract performance review before benchmarking.
Track and reconcile your invoices by line-item details and spend analytics.
Map clinical purchased services spend to your reimbursement.
Carry out contract reviews on your older agreements.
Set firm timelines to project duration and completion and meet them.
Repeat and review all purchased services contracting every two years.
Get a second opinion on your large spend areas – bring in an expert.
There are no upfront charges with our consulting services, and we get paid on a percentage of first-year cost savings. Call VIE today!
Top Reasons to Choose VIE for Purchased Services Consulting
Reveal how your hospital cost savings are hiding in the line-item details of your invoices.
Automate your line-item analysis to eliminate errors and guarantee cost savings.
Use Invoice ROI™ to reconcile thousands of invoices and identify every opportunity for purchasing cost savings.
Incorporate real-time intelligence and cost savings delivered every month within a proven framework.
Achieve cost savings in weeks, not months or years, with our savings tool.
Our vision is to move our clients to a life cycle management driven by Invoice ROI™ savings tool and the power of line-item analytics.
Optimize Your Hospital's Purchased Services Strategy and Save Millions of Dollars With Purchased Services Management Expertise From VIE Healthcare®.
Three Ways to Work with VIE Healthcare
Benchmark a vendor contract – either an existing contract or a new agreement.
We can support your team with their cost savings initiatives to add resources and expertise. We set a bold cost savings goal and work together to achieve it.
VIE can perform a cost savings opportunity assessment. We dig deep into all of your spend and uncover unique areas of cost savings.
Frequently Asked Questions About Purchased Services?
Additional Resources from VIE