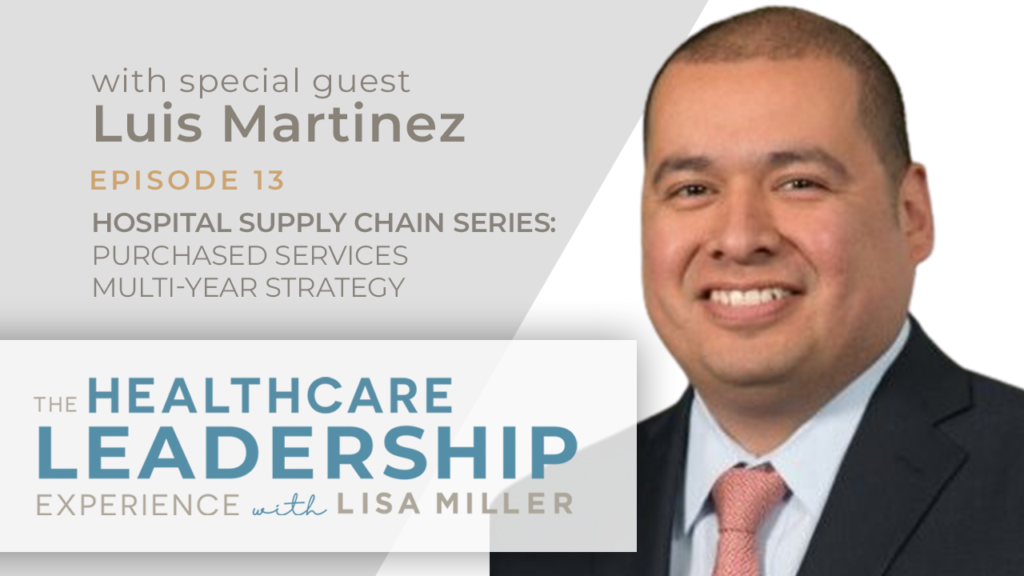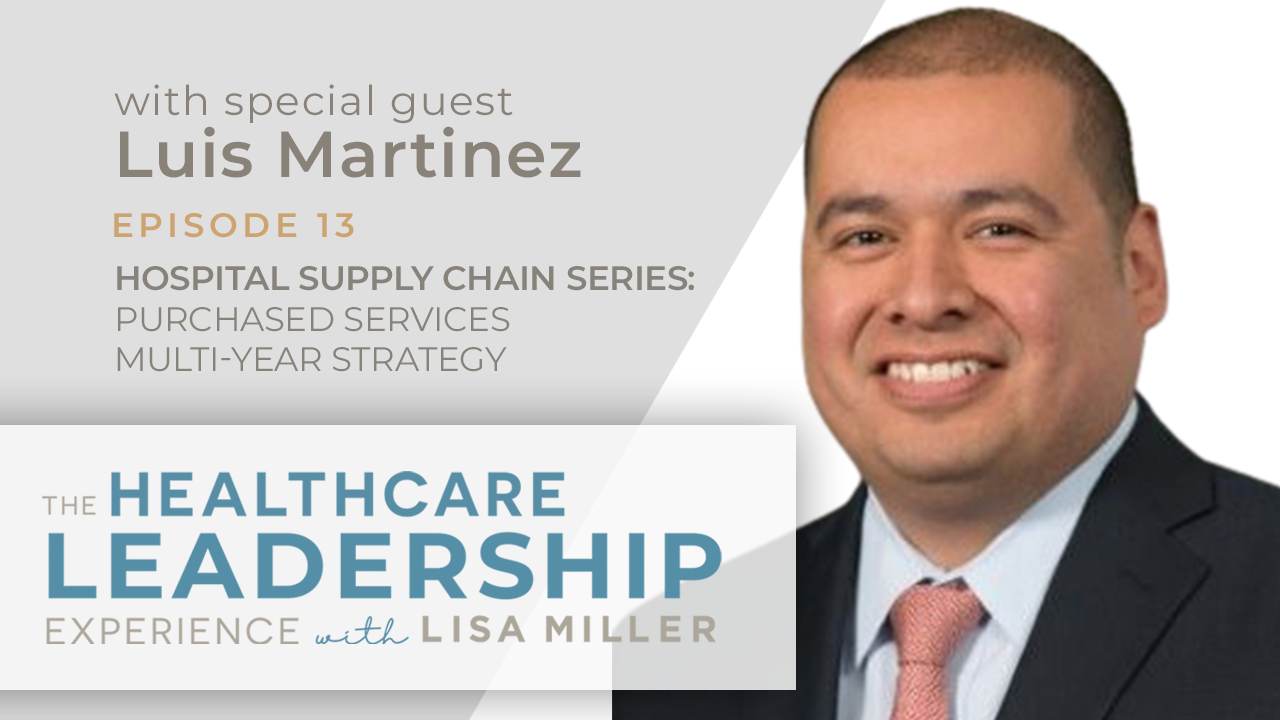 Hospitals Challenges With Purchased Services Strategy
In these audiograms, taken from Episode 13 of The Healthcare Leadership Experience, Lisa Miller is joined by Luis Martinez to discuss purchased services multi-year strategy
Contract Expiry Dates Didn't Change Because Of The Pandemic
One of the biggest challenges hospitals face is that they put projects on hold during the pandemic. For instance, contract renewals. When it comes to purchasing services, those contracts still need monitoring on a regular basis. For hospitals, that puts their 2020 contract renewals back a year. That means a high volume of contracts for review now.
A Purchased Services Multi-Year Strategy Without An In Between Is Just A Road Map
An effective purchased services strategy looks at what happens in between years one, two, and three. This multi-year strategy is a challenge for health systems. They don't have the manpower or resources to capture and analyze that data. What happens is most hospitals renew the contract because it's the path of least resistance. For effective management of spending, you need data analytics to support vendor negotiations, and then review the performance of your service providers.
Robust Contract Management Is Essential For Hospitals
For most healthcare organizations, managing purchased services agreements means monitoring their renewal dates. Once most supply chain leaders and negotiators sign these agreements, they don't focus on them again until they're up for renewal. Monitoring utilization and monthly spending are overlooked.
Hospitals Are Exposed To Higher Risk In Purchased Services Negotiations
Purchase services items are used on a monthly or weekly basis, but only negotiated every three to five years. The risk is higher because hospitals are negotiating a contract versus a line-item. The terms of outsourced agreements are also more complex, they carry additional delivery costs, environmental fees and waiting fees. It's not the same as a transactional negotiation. Successful purchase services negotiation requires a different mindset. Due diligence is essential for hospitals, whether it's for a new contract or the renewal of an existing agreement.