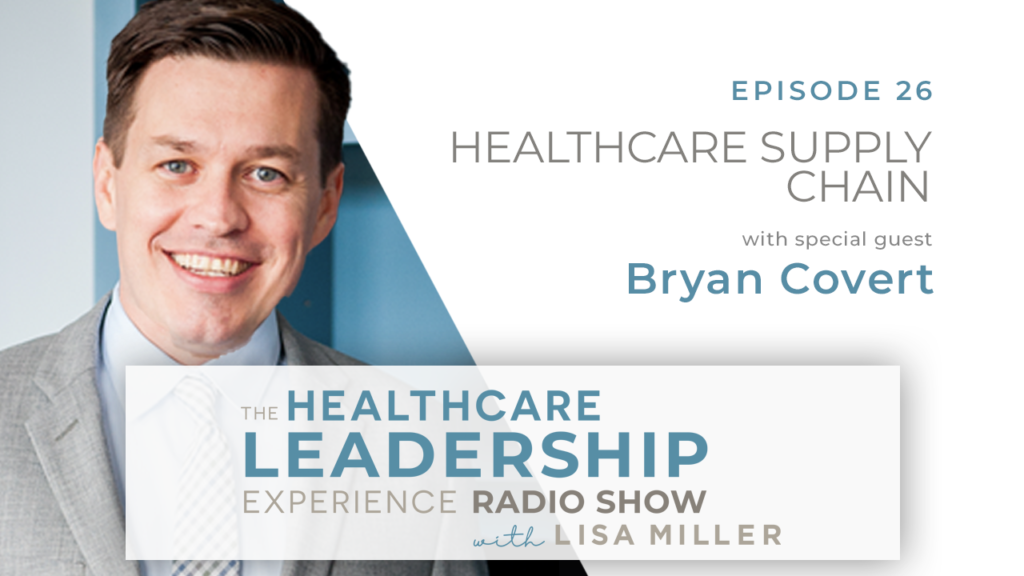 In these audiograms, taken from Episode 26 of The Healthcare Leadership Experience, Lisa is joined by Bryan Covert from VIE Healthcare to discuss what affects hospitals supply chain.
Cost Management Is Vital in Hospital Supply Chain
Building Relationships Affects Hospital Supply Chain
Cost management is vital in hospital supply chain, but there are other areas to consider. For instance, managing inventory and engaging with clinicians. The importance is for the supply chain to directly connect with frontline clinicians, such as nurses. They are naturally protective about supplies and their patients, and they have to be able to trust inventory levels.
Healthcare organizations need a secondary supply
Multiple trends are affecting hospital supply chain, including high inflation, difficulties in sourcing raw materials, and hiring challenges. Vendors will use these issues to justify price increases. The focus must be on controlling spend and cost optimization. Pre-pandemic, hospitals reduced costs by using a ''just-in-time'' approach to inventory or relying on sole source vendors, which can't continue. The question hospitals need to be asking is ''What are we doing in the case of emergency?'' Every organization needs a strategic sourcing approach.
Spend analytics offers the biggest growth opportunity for supply chain
Building a solid spend analytics capability can help your hospital to grow. At VIE, we partner with hospitals to help them achieve their goal. The initiative comes from the hospital just doing the ''roll up your sleeve'' work. Spend analytics eliminates data wrangling and enables supply chain leaders to make informed decisions.
Executive Support Affects Hospital Supply Chain Success
The pandemic has shown health leaders the value of the supply chain. With the current challenges in the rising costs of materials and labor, it needs executive support. Historically, departments have acted in silos in areas including contracting, physician services, administration agreements, and IT. Now people are beginning to recognize its value, and executive support will enable leveraging reach throughout healthcare organizations.