In these audiograms, taken from Episode 25 of The Healthcare Leadership Experience, Lisa is joined by Rich Dormer from VIE Healthcare to discuss why you should prioritize purchased services in your hospitals.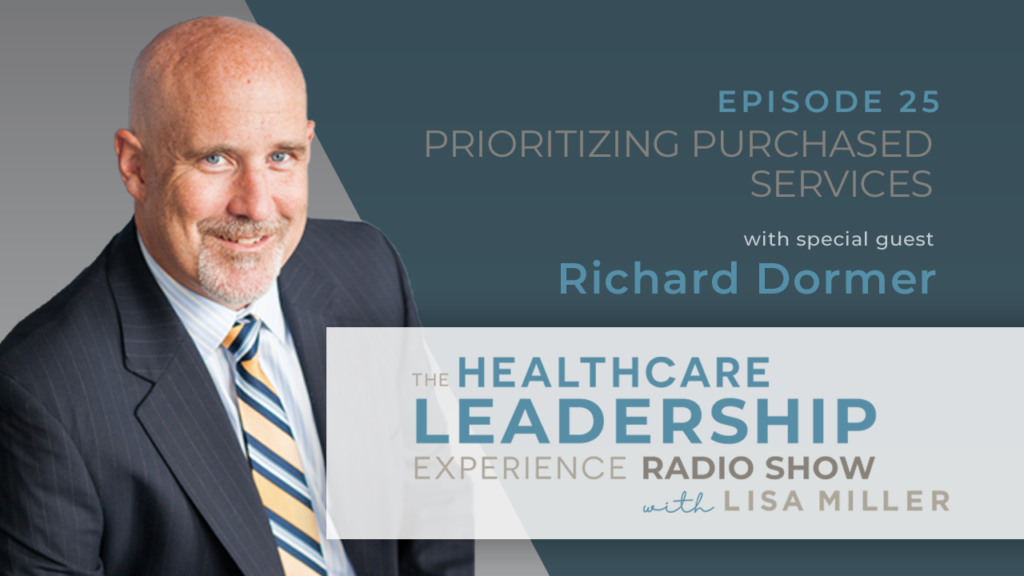 The Greatest Potential for Cost Savings
While there are still cost savings opportunities with Physician Preference Items (PPIs), the greatest potential lies in purchased services spend. It's a more challenging and complex area, which makes it harder to find savings. There are multiple layers and cost structures to purchased services, which is a challenge for hospitals.
The invoice line-item details on purchased services spend aren't in the ERP system
The only data in the ERP system is the total invoice amount. The only way for a healthcare organization to monitor costs is to pull those invoices manually. Hospitals can't rely on the contract because it won't show everything that's being utilized. The biggest challenge for CFOs today is how they gain access to the line-item details so they can prioritize purchased services spend.
Prioritize Purchase Services Agreements and Understand What is Included in the Contract
The financial clauses of a purchased services agreement are one of the least discussed and analyzed sections of the contract. These clauses can be a major problem in healthcare. At VIE, we have seen vendor clauses charging hospitals hundreds of thousands of dollars for agreeing not to sell to their competitors. These are price prohibitive clauses which are embedded into contracts. If hospitals aren't made aware of them, they automatically activate. Our clients often want to renegotiate or reset once they understand the implications of the terms of outsourced agreements.
Hospitals have to get ahead of the inflation curve
The cost of inflation is soaring. American households are now spending $175 more per month on basic household items. Hospitals cannot avoid the impact of inflation. They must pro-actively prioritize purchased services spend to get in front of cost savings and this inflationary curve. The key to significant hospital cost savings is purchased services.