This article was written by Lisa Miller.
Cost Savings With Physician Preference Items
Successful supply chain management in 2020 requires a strategic, data driven management approach to cost savings.
In this first part of our blog series on Physician Preference Items (PPIs), we will outline best practice to achieve those cost savings.
Introduction
Physician Preference Items (PPIs) contain some of the most expensive products ordered by hospitals, which may have a detrimental effect on your hospital margins and can comprise between 40-60% of a hospital's total supply costs.
In this series, we will examine essential cost reduction trends that successfully align with value based purchasing and optimize margin improvement. The areas to be covered include:
Data analysis.
Physician alignment.
Benchmarking.
Vendor negotiation.
Your cost savings initiative must begin with a clear plan and a collaborative team which includes supply chain and clinical leadership. We recommend the selection of a physician champion to meet with the medical staff to ensure meaningful discussions and initiate the partnership.
A third party healthcare consultant who can demonstrate a track record in successful cost savings initiatives will also contribute unbiased insight and expertise to your team.
A healthcare consultant with a proven track record can contribute invaluable expertise and insight to achieve significant PPI cost savings. Click To Tweet
Creating a strategic plan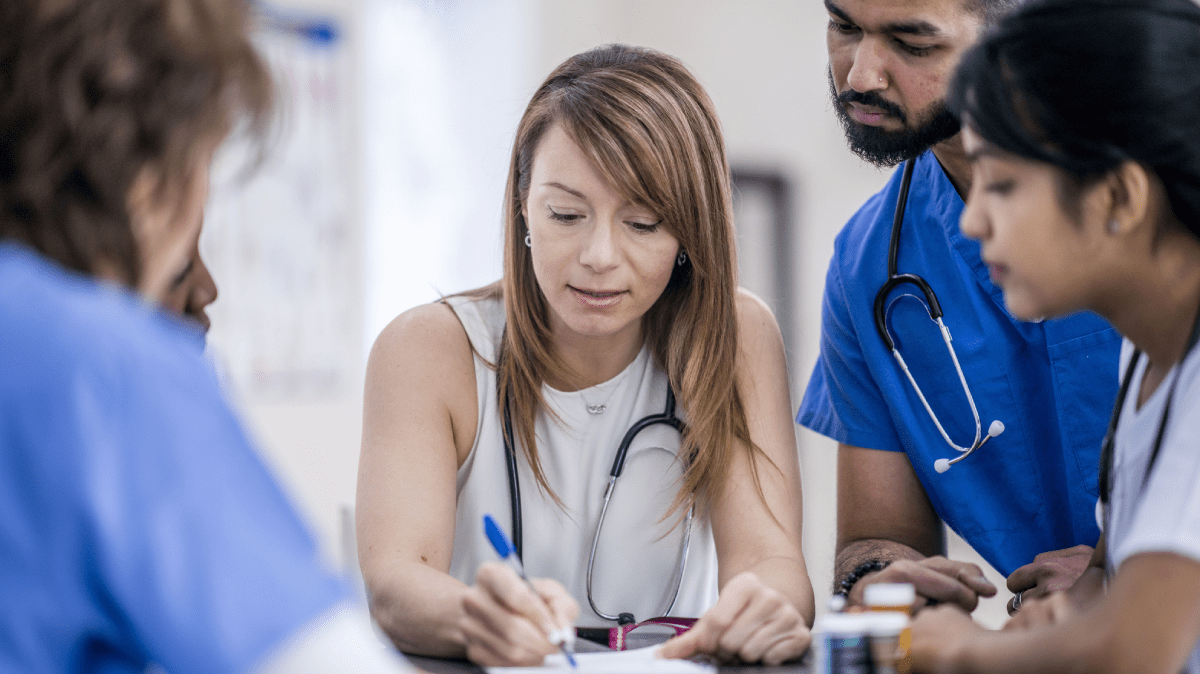 Your successful strategic plan must contain the following fundamental elements:
A: A systematic review of PPI spend and high cost drivers.
B: Based on the overall review, the top two or three specialties on which your organization will be focus must be identified (for example, orthopedics, cardiac, spine) with input from all stakeholders.
C: Physician alignment: Research has shown that physicians have not historically been involved in cost analysis of the PPIs they select. They have, however, expressed a desire to be included in this process. [2]
Some hospitals have experienced success with supply chain/clinician co-management programs and physician incentives. Other programs include ongoing presentations related to "new technology" and clinical outcomes with new and existing products. Finally, we recommend that hospital executive leadership is engaged in all physician motivation and support initiatives.
"The hypothesis is the more a doctor aligns with the hospital, the more he or she will be attentive to the cost of what they use. Especially now that supplies are the largest cost next to labor, if the doctor takes the most expensive medical device and puts that into a patient regardless of whether it's needed or not, given the way the hospital is now reimbursed, the hospital can lose money. It's like sending your child to college with a credit card that has no limit." – Gene Schneller, Professor of Supply Chain Management at Arizona State University [1]
D: Begin a comprehensive analysis of PPIs utilized in each of the selected specialties, including current pricing, contract review, and a detailed line item invoice review for contract compliance.
E: Obtain "good, better, best" price benchmarks (either national or regional programs) for each device utilized. Understand product and vendor preferences from the physician perspective and optimal value-add vendor benefits that are essential to the providers involved.
F: Perform a data driven analysis. This should include trend utilization, PPI costs versus reimbursement per surgeon and per patient characteristics (which should be adjusted for complications, infection, readmission and extended length of stay).
G: Transparency – quantify and present results in a clear dashboard format. Share those results with specialty physicians using verified price benchmarks and outcome data. Include facility historical utilization and reimbursement to show margins, and cost saving opportunities.
H: Strategic plan – include collaborative efforts (i.e. supply chain and clinicians) to engage vendors based on the results of the intensive data analysis. Decide which vendors will be engaged in further negotiation.
I: Conduct contract negotiations with selected vendor/vendors.
J: Carry out ongoing audits to verify pricing errors and contract compliance.
K: Analysis of successful implementation and cost savings.
L: Celebrate successes and follow up with your team to formulate a strategy for your next cost savings initiative.
Conclusion
Hospitals achieve success in creating a new paradigm when physicians are involved in both price transparency and vendor negotiations. The high cost and utilization of PPIs (including medical devices and implants) have created an urgent need to change course and ensure physicians are engaged in data driven financial decisions. These decisions are vital to maintain the profitability and well-being of your organization.
Further factors for consideration include:
Strong provider-vendor relationships necessitate the need for an alliance between the clinical and financial team in selecting PPIs based on clinical outcomes and best value for the patient and the facility.
A third party consultant with a proven success rate in implementing cost reduction strategies is a vital partner. They can assist in providing the expertise needed to perform the analysis, provide benchmark pricing and assist with contract negotiations.
Reimbursement models continue to change, and the need to incorporate sophisticated data analysis to examine the true costs of care and approaches to drive costs savings has become crucial in healthcare.
References
[1] https://news.wpcarey.asu.edu/20180911-hospital-doctor-relationship-key-reduce-health-care-supply-costs
[2] VIE Healthcare – Physician Cost Awareness Report https://viehealthcare.com/physician-cost-awareness-research-report/
[3] Blackburn CW et al; Association of Cost Savings and Surgical Quality with Single-Vendor Procurement of Spinal Implants; JAMA Network Open. 2019; 2(11):e1915567. doi:10.1001/jamanetworkopen.2019.15567
[4] Burns LR et al; Physician Preference items: What factors matter to surgeons? Does the vendor matter? Medical Devices: Evidence and Research 2018: 11 39-49. doi: 10.2147/MDER.S151647
[5] Abdulsalam Y and Schneller E; Hospital Supply Expenses: An Important Ingredient in Health Services Research. Medical Care and Research Review 2017 1-13; doi: 10.1177|1077558717719928