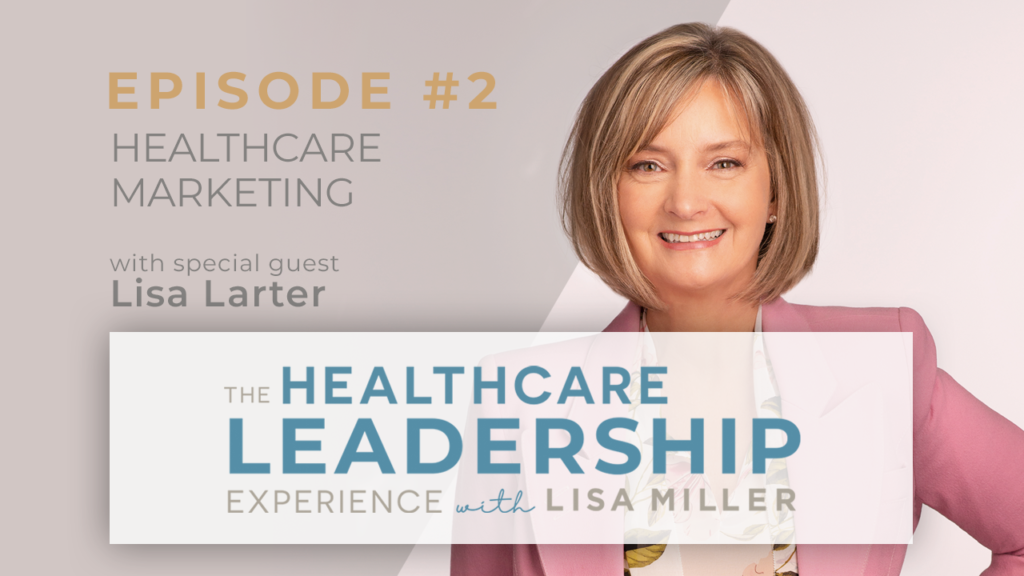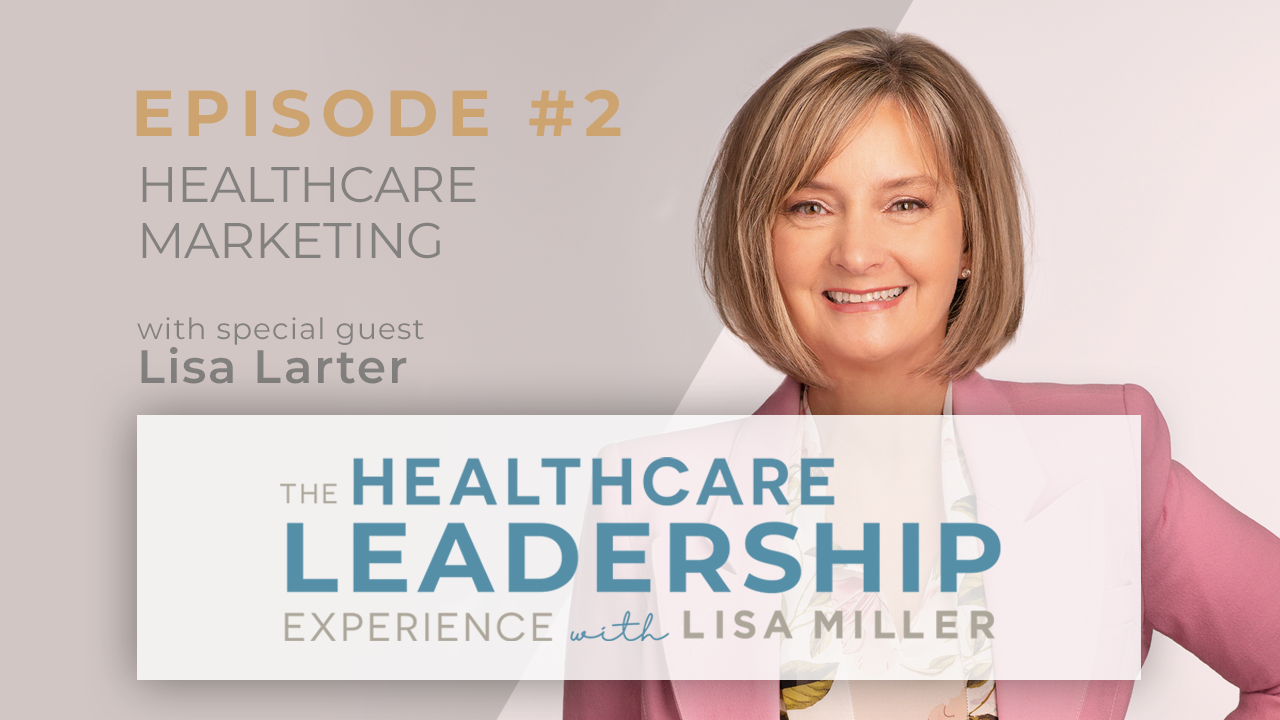 Effective Healthcare Marketing Strategy.
In these audiograms, taken from Episode 2 of The Healthcare Leadership Experience, Lisa Larter, Founder and CEO of the Lisa Larter Group, emphasizes the need for an effective healthcare marketing strategy. 
CEOs need to be reading online reviews
Every hospital needs a keeper of your reputation. My old GI doctor was the recipient of negative online reviews, but the hospital failed to respond to those reviews. CEOs need to be reading those reviews, to understand what customers expect of their doctors and frontline workers.
Your hospital's reputation has a major impact on the patient experience.
If you're not taking steps to review and enhance your online reputation, you're at risk of losing your existing patients – and potential new patients. Every single employee, from physicians and nurses to the cleaning crew and receptionists, affect the patient experience. Hospital leaders need to understand that.
Hospitals are missing a major marketing opportunity with their websites
People visiting your website want to gain insights into what it's like to be a patient at your hospital. Your website is your opportunity to give them that information, to understand exactly what the patient journey looks like in your organization.
If you're not current online, can your patients be confident that you're current in your medical practices?
It comes back to patients trusting their healthcare providers. Speak to them in layman's terms. Health systems have several options, including podcast transcripts, blog post Q&As, or writing a simple e-book that offers patients advice on common healthcare conditions, such as breast cancer. Tell them what to expect when they're treated by your hospital.
Why the patient journey matters.
Every hospital needs to be having conversations with its patients on a regular basis.
You can't understand the patient journey unless you talk to the patient. It's that simple.
Listen to Episode 2 of The Healthcare Leadership Experience.