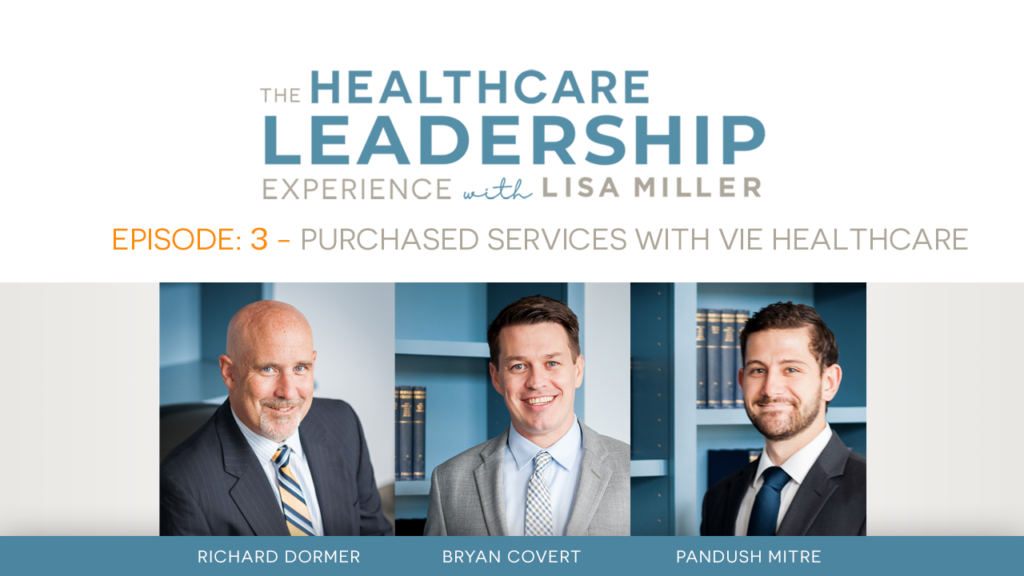 Accurate Analysis of Cost Reduction Opportunities
In these audiograms, taken from Episode 3 of The Healthcare Leadership Experience, Lisa Miller is joined by the VIE Healthcare® team to discuss purchased services cost savings in healthcare.
Outsourced Physician Services Outsourced Physician Services Represent a Significant Proportion of Purchased Services Spend
That includes joint venture agreements covering areas such as radiology and wound care. The complex nature of these agreements makes it difficult to identify cost savings opportunities. Net patient revenue, P&L and professional compensation benchmarks help to gain insight into overall trends in spend.
Analysis of Purchased Services Spend Isn't Linear
Accurate analysis of cost reduction opportunities in outsourced physician services requires a forensic financial review and an indepth analysis of spend against every component. That requires deep expertise.
Don't Expect a "One-Size-Fits-All" Purchased Services Agreement
Some of the broader terms can be negotiated, but areas such as EVs and food services have unique needs. It is impossible to create a single agreement that addresses the individual requirements of each location. Health systems must analyze their GPO agreements and the service needs of each location to ensure competitive pricing.
We Highly Recommend That All Our Clients Review Their Contracts Midterm
Around 95% of the time, when we map costs to invoices, we find issues with pricing. This might be because they haven't been reviewed before, or items are incorrectly coded – or in some cases uncoded. When looking at purchased services cost savings in healthcare it's common to uncover issues midterm. That's why we recommend a review, irrespective of the contract renewal date.
Purchased Services Cost Analysis Is Not for the Fainthearted
We often find areas where hospitals are paying too much for services. For example, some providers build their GPO fees into your profit and loss statement, so your hospital pays for that expense. Comparison between vendors may not be carried out accurately. Identifying cost savings is possible with a line-item invoice analysis. Are you getting the best pricing or a false sense of security?