This article was written by Jim Cagliostro.
Patient Experience Transformation
Transforming the patient experience should be a priority for every health system. In this article, I explain why it's important and how to do it.
Why the patient experience matters
Providing outstanding customer service is a priority in many industry sectors.
Have you ever visited a restaurant, expecting an enjoyable evening only to leave disappointed?
Picture the scene. Sure, the food reaches your table, but everything else that could go wrong does go wrong. From difficult parking and a rude host or hostess, to a long wait for a table with uncomfortable seating in an overcrowded part of the restaurant. Add to that a rude waiter or waitress, an equally long wait for food which arrives cold and a bill full of errors that doesn't represent value for money.
I'm sure most of us can relate to that scenario.
Healthcare carries the same, if not more, potential for disappointment. Poor parking, rude staff, a long wait in the ER or waiting room, uncomfortable seating, terrible food and an expensive or incorrect bill which doesn't reflect the quality of care you've received as a patient – these are just some of the areas where the patient experience is neglected.
Up until now, the spotlight has always been on providing goods and services to treat patients with curative, preventative, rehabilitative, and palliative care. Hospitals strive to offer services at competitive prices, but they often come at the expense of the patient experience.
The shift to the customer experience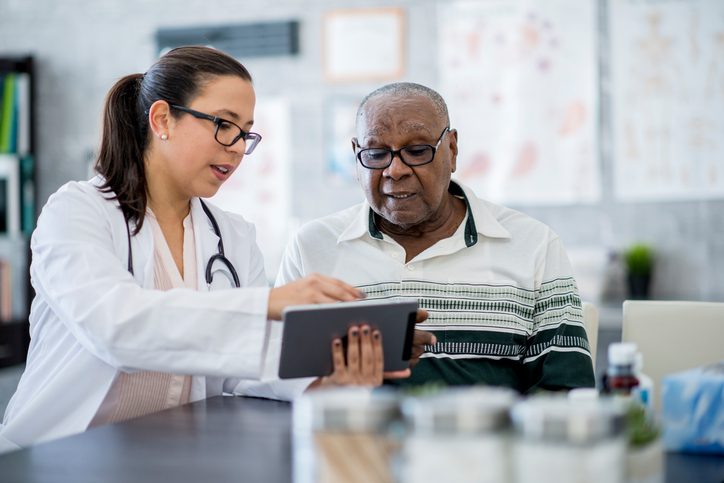 In recent years, the customer experience has become a brand differentiator as expectations continue to rise. Providing an excellent customer experience creates satisfied consumers who will not only return in the future but will also recommend your brand based on their positive experience.
This type of approach focuses on the customer relationship, rather than a one-time interaction and creates a profitable and successful organization.
The term customer service has historically been used to describe communication and services offered to customers when something does not go according to plan. Hospitals have likewise become adept at providing this type of reactionary response.
Why is the patient experience overlooked in healthcare?
As a bedside nurse since 2007 – and a patient myself on several occasions – I have seen firsthand the challenge in providing an excellent patient experience. I have witnessed and experienced the lack of sleep, poor food, long wait times, overworked staff, uncomfortable beds, and confusing bills that often accompany the patient experience.
Now, imagine facing all of those frustrations while in poor health.
As a healthcare organization, the odds are often stacked against you. It can be extremely difficult to provide an excellent customer experience when that customer is a patient in poor health.
As a healthcare provider, it can be extremely difficult to provide an excellent customer experience when that customer is in poor health. Click To Tweet
From my observations and experience on the frontline, numerous issues prevent a hospital from providing a positive patient experience. These include:
Hospitals have not been paid to provide an excellent patient experience. Historically, Medicare has reimbursed hospitals based on the quantity of care they provided, adopting a fee-for-service approach. As long as the patient was cared for and discharged safely, there was no incentive to provide a positive experience.
Short-sighted thinking: In healthcare, shortsighted thinking means the patient experience is not a priority. If a patient is admitted for same-day surgery or an overnight stay, healthcare providers assess their 'job' as successful if the patient can be safely discharged. The thought of exceeding patient expectations is often not a high priority.
Improving the patient experience requires time, effort and money: Shifting an entire organization's focus from 'getting the job done' in order to maximize profit to what will improve the customer experience is no easy task. It requires extensive training and reinforcement from leadership. Many health systems are beginning to recognize this and have created a new role of Chief Experience Officer to be accountable for the patient experience.
Creating buy-in: I have seen for myself how difficult change is in a healthcare environment. Employees naturally resist when informed they must focus on delivering a positive patient experience in addition to all of their other tasks.
Patients do not have a choice: In my opinion, this may be the main obstacle to improving the patient experience in healthcare. US healthcare is the most expensive in the world and most patients will select their provider based on price – and that is almost always the organization that accepts their health insurance, regardless of reputation. Patients make decisions on their healthcare based primarily on whether or not they can afford it because healthcare in this country has simply become too expensive.
Change is in the air for US Healthcare
Improving the patient experience is something that the healthcare industry cannot afford to ignore. Key changes are affecting the patient experience which I have outlined below.
Hospital Value-Based Purchasing Program
Today, the US no longer operates on a Medicare reimbursement model based strictly on the number of services provided. In October 2012, CMS (Centers for Medicare and Medicaid Services) implemented the Hospital Value-Based Purchasing Program.
This program reduces a hospital's base payment to fund value-based incentive payments to hospitals based on their overall performance on a set of quality measures. Hospitals are able to earn back the reimbursements lost through the initial reduction based on specific quality metrics put forth by CMS. A significant portion of these metrics are based on patient satisfaction.
In other words, CMS now reimburses hospitals based on the quality of their patient care, which includes the quality of the patient experience.
CMS now reimburses hospitals based on the quality of their patient care, including the patient experience. Click To Tweet
The rise of high-deductible health plans (HDHPs)
Another factor that hospitals must consider is the rise of high-deductible health plans (HDHPs).
A 2018 study by the National Center for Health Statistics found that 47% of the commercially-insured population is enrolled in HDHPs, a 3.3% rise in 2017.
The goal of HDHPs is to help patients become better healthcare consumers by increasing their out-of-pocket responsibility. This shift of costs from insurers and employers to the patient increases the industry's responsibility to collect copays from patients, which many believe will lead to a rise in bad debt for many hospitals.
It must also be noted that healthcare laws change, insurance coverage alters, and health systems continue to expand to include more facilities. These additional factors mean that your hospital could very easily become one of many options for patients.
Patients are becoming smarter healthcare consumers
If patients are increasingly bearing the burden of their own health care they must – and will – become smarter healthcare consumers for the following reasons:
If cost is not an issue – and their insurance is accepted – patients will choose the hospital they believe will deliver a better overall patient experience.
Most patients will avoid a healthcare facility where a friend or family member has had a negative experience. Just as we would not choose to set foot in a restaurant that we know provided poor service, how much more would we make a similar decision when it comes to our health?
The increased exposure on social media means that patients can compare your hospitals with your competitors through websites like www.leapfroggroup.org, www.medicare.gov/hospitalcompare and www.healthgrades.com. A quick Google search will also reveal individual reviews of your hospital from your patients – both positive and negative.
While insurance is a factor, the patient experience will influence the final decision if people have a choice in where they are treated.
Your hospital's ability to attract and retain patients may ultimately come down to the patient experience. Click To Tweet
Ultimately, your hospital's ability to attract new patients and retain current patients may come down to your ability to provide an excellent patient experience.
6 strategies to transform the patient experience
Here's my advice to transform the patient experience at your health facility:
Lower costs for your patients. This may be one of the more difficult obstacles to overcome but it is possible. Healthcare organizations of all shapes and sizes have found significant savings by partnering with VIE Healthcare Consulting to reduce supply chain costs, which are predicted to overtake labor costs as the #1 cost in US healthcare by 2020. These savings improve operating margins but can also be passed on to patients to enhance their overall experience.
Educate yourself and your employees on how CMS reimburses your hospital and on the significant role that patient satisfaction plays.
Acknowledge that if patients have no choice but to come to your facility now, they may have an alternative in the near future.
Think long-term. Consider each patient as an individual who may return for goods or services in the future and recommend your facility to friends and family.
"If you're providing a remarkable customer experience, customers will continue doing business with you. And they will bring their friends along as well." Joey Coleman[1].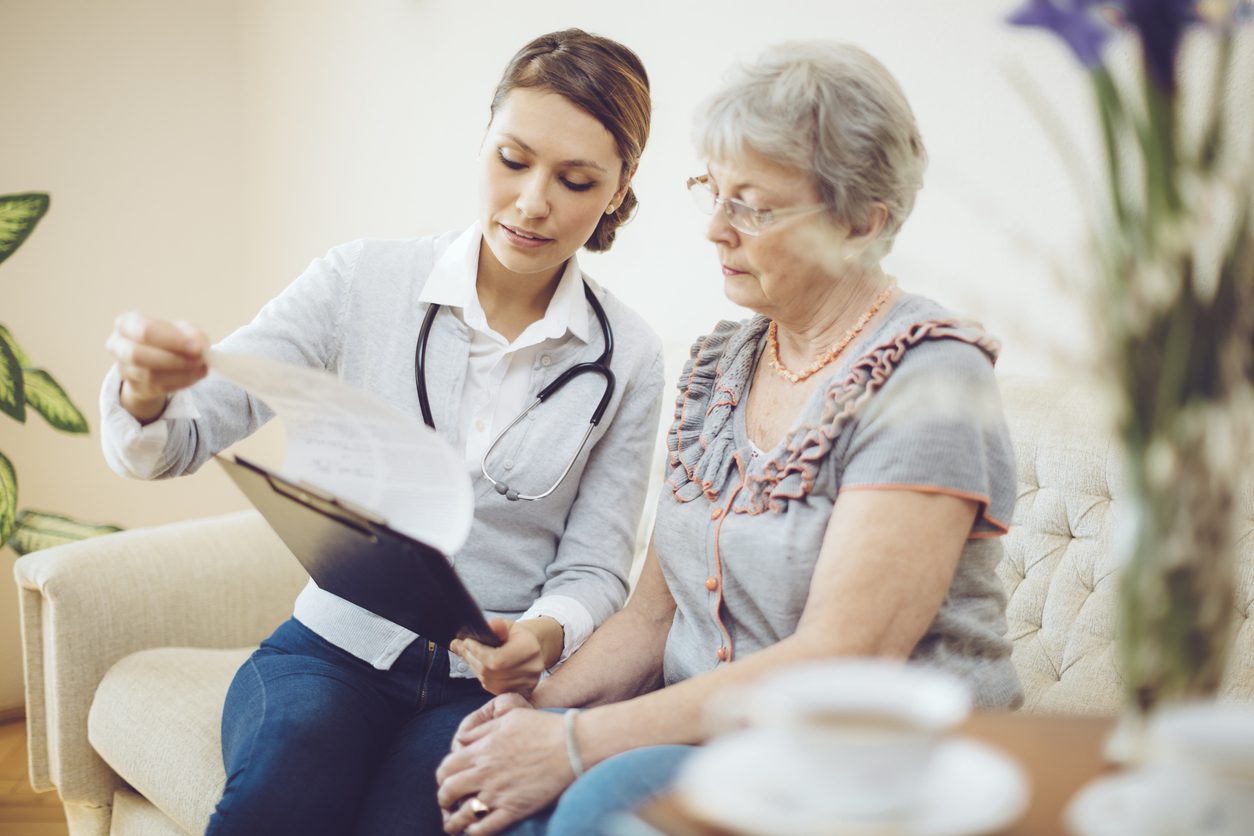 They may even be willing to pay more for that remarkable experience.
Consider creating a position in your health system that focuses entirely on the patient experience.
Invest time and money into your employees. Train them on the importance of patient satisfaction and on practical ways to improve the patient experience:
Make arrival to and navigation around your facility easier for first-time visitors. Using clear signage and simple directions decreases confusion and stress for patients new to your facility.
Minimize wait times. Long wait times feel like wasted time and diminishes the patient experience.
Train staff to be courteous, professional, and knowledgeable. "Patients do not care how much you know until they know how much you care."
Explore ways to decrease patient and family anxiety. Anxiety is natural surrounding health events. Addressing it demonstrates concern for their comfort.
Present patients with multiple options whenever possible to give them a sense of control.
Communicate often. This provides multiple opportunities for the patient to ask questions and manage their expectations.
Educate patients on what to expect upon discharge. This helps to decrease their anxiety regarding their self-care at home.
Create ways for patients and family members to provide feedback. This could be verbal, on paper, over the phone, or online.
Listen to and consider both positive and negative feedback. Observe recurring themes. The overall patient experience is significantly improved when patients feel like their concerns are heard. This also helps to frequently evaluate and improve performance.
Follow up with every patient. Complications can arise following discharge and the patient experience will suffer if they feel they were not prepared for what to expect at home.
Provide user-friendly online resources and patient portals. These create opportunities to continue a positive long-term relationship with the patient.
Simplify billing. An overall positive patient experience can be negated if major issues arise with billing. Provide various payment options and a phone number for support.
In conclusion
Most visits to a healthcare facility are memorable but often for all the wrong reasons.
The challenge remains in providing a positive experience to encourage patients to:
Return to your hospital for their future care.
Recommend your facility to their friends and family.
With the standards of care and medical advancements implemented throughout our country, there is little left to differentiate one healthcare organization from the next.
Providing an excellent and memorable patient experience is one of the few ways left to set your hospital apart from its competitors. Click To Tweet
Dr. James Merlino, former Chief Experience Officer at Cleveland Clinic and current Chief Transformation Officer at Press Ganey, observes that improving the patient experience is not only "the right thing to do," it is also a necessity in the changing world of regulation and law in American healthcare.[2] The responsibilities of your healthcare organization are abundant and the consequences of failing to improve your patient experience can be far-reaching for your organization.
Above all, consider the consequences of providing a remarkable experience to every patient that walked through your doors. Patients would drive past other hospitals to reach yours because of your outstanding reputation for putting the patient first.
Providing that positive patient experience will create loyalty and establish your facility as one that will thrive for years to come.
At VIE Healthcare, our aim is to help you deliver a positive and memorable patient experience. Our Patient Journey Mapping® service gives you the opportunity to lead the way to healthier, more satisfied patients, and set a whole new standard in patient care while lowering hospital purchased services costs.
For a complimentary consultation, call our office today at 1-888-484-3332, Ext 500 or email us at info@viehealthcare.com.
[1] Coleman, J. (2018) Never Lose A Customer Again. New York, NY: Portfolio/Penguin
[2] Merlino, J. (2015) Service Fanatics. New York: NY: McGraw Hill Education.