Hospital's Social Determinants of Health Strategies
This article was written by Lisa Miller.
Healthcare providers continue to focus on initiatives to address the social needs of patients while also determining which of these deliver the most rapid and tangible improvements. This article outlines three top strategies that could improve your hospital's social determinants of health, while improving patient care and outcomes.
Firstly, we explore the common social determinants of health and two obstacles that prevent health systems from identifying the real social circumstances of their patients.
What are the common social determinants of health? (SDOH)
The most common social determinants of health are identified as:
Food.
Transportation.
Social services.
Education.
Geographical location.
Financial status (poverty).
But how effective are the more common strategies used to meet these needs?

Two obstacles to confirming SDOH
Certain dominant drivers can explain why patients are often readmitted to the ER with the same symptoms, but none of these can be accurately qualified if the patient's social circumstances are not confirmed.
In my experience at VIE Healthcare Consulting, two primary reasons suggest that current strategies for SDOH might be ineffective, namely:
Hidden facts about a patient's true social status: A report into the area of food insecurity clearly illustrates this point, for example[1]:
Two-thirds of seniors who report food insecurity are forced to choose between accessing medical care or ensuring they have food on the table.
Food insecure individuals are more likely to have diabetes, congestive heart failure, or live with at least one limitation. In many cases, that can increase the challenge of maintaining a healthy diet or even their ability to visit their local grocery store.
Two-thirds of seniors experiencing food insecurity are forced to choose between medical care or food on their table. #SDOH Click To Tweet
Poor processes throughout the patient's journey: Your patient's journey through a care setting is often a very complex issue, typically encompassing several departments in a hospital. Problems arise when a breakdown in communication occurs, which is often exacerbated by teams working in silos.
Three strategies to improve your hospital's SDOH
Implementing these three top strategies will help to improve your hospital's social determinants of health:
Extract the truth about your patient's circumstances
Patients are sometimes reluctant to disclose personal information for a number of reasons, but it should be your staff's primary goal to uncover those facts and circumstances which may be affecting their health. As well as the above examples relating to food insecurity, access to safe and affordable housing is one of the most basic social determinants of health.
To achieve optimum results, your staff will need to be trained in customer service strategies that are designed specifically to extract a patient's true social circumstances. Once revealed, a strategy for customized care is achievable.
By engaging patients, their families and hospital staff by applying advanced ethnographic techniques, the social determinants that cause patients to return to the ER with the same symptoms can be explained.
Through close observations and in-depth interviews, a much deeper analysis of social drivers will be obvious and therefore easier to address specifically.
The advantages of ethnography in healthcare allows patients to reveal the impact of their social circumstances on their lives over an extended period. A skilled ethnographer gets beneath the surface to map the patient journey in detail and identify their true needs.
Ethnography in healthcare reveals the impact of social circumstances on the lives of your patients. #SDOH Click To Tweet
Using ethnographic techniques to ask open-ended interview questions will create an engaging atmosphere among your staff and patients. If a patient feels comfortable and understood, he or she will most likely volunteer important information that can be analyzed to create an optimum plan for their individual care going forward.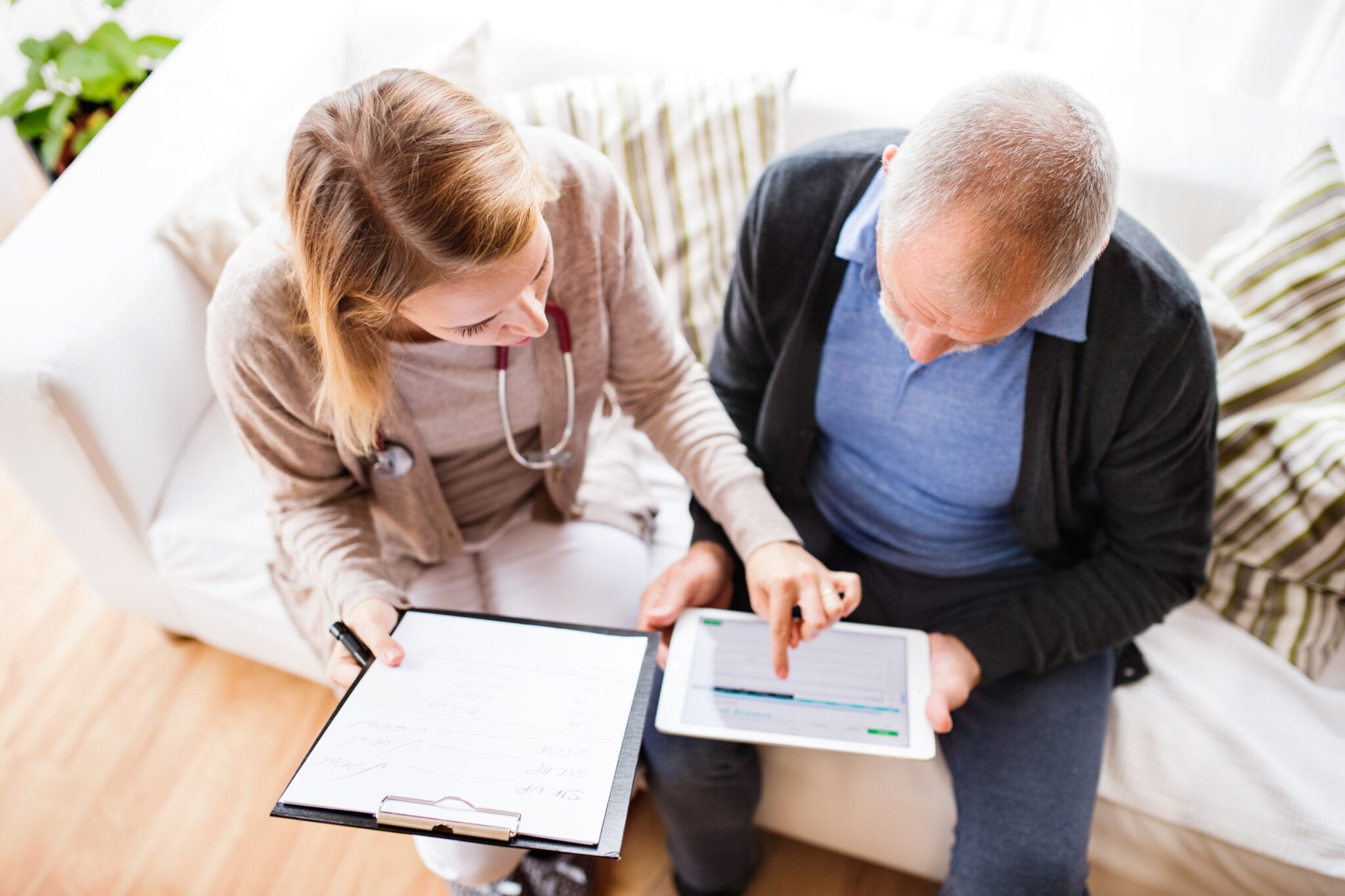 Tighten the patient process
Patient care can abruptly lapse somewhere along the patient journey if there is no one designated to oversee the entire process. Despite a hospital's best efforts, there may be some gaps in the overall design of clinical processes as patients move through the multiple care units which are necessary at different stages of healthcare.
Creating a program that tracks a patient's progress from beginning to end will confirm they are adhering to the care plan as instructed and have the necessary resources available to help them along the way. A custom-designed process that includes local community resources will ensure that a physician's orders are properly carried out.
From my observations and work with our clients at VIE Healthcare, the most effective way to execute this strategy is as follows:
Determine your staff's understanding of the current process.
Encourage them to suggest ideas for innovative solutions. Your front-line employees are best equipped to offer valuable insights from their ongoing patient interaction.
Select ideas that (i) offer maximum impact and (ii) are the easiest to implement.
Evaluate the different ideas to assess which will work and which might need further development and investigation.
Partner with local resources
Working with your local community and leveraging certain vendor programs ensures access to vital resources such as housing or food for the patients who need it the most. Helping your patients to apply for these programs will empower them to improve their social and physical health.
Some vendor partnerships can help tackle a few of the more common determinants, like transportation. Partnerships between rideshare companies and payers offer one way of addressing transportation problems that often prevent patients from attending their scheduled appointments. Additional examples include programs that connect patients with access to more healthy and nutritious food[2]. Food deserts (areas where people do not have access to a food source such as a supermarket) affect an estimated 23 million Americans.
Many evidence-based community health projects will be instrumental in your effort to improve a patient's social determinants of health. A network of community providers including churches and social service organizations will help your hospital to take steps to resolve problems in the areas responsible for patient readmissions, such as housing, food and transportation.
Before investing heavily in projects to promote social and physical health, your hospital must accurately confirm your patients' true social circumstances. The three strategies outlined in this article enable you to achieve this.
Work with a third party provider to improve your hospital's SDOH
Working with a third party provider experienced in healthcare ethnographic strategies can also help to achieve the best possible outcomes in patient care.
VIE Healthcare is a pioneer in this field.
Our Patient Journey Mapping® service sets a new standard in patient care. Our process maps every detail of the patient journey to reveal and resolve the often complex and hidden issues affecting their health. Determining their true needs enables your hospital to deliver a higher level of patient care.
Learn more about the strategies offered by VIE Healthcare to improve the social determinants of health affecting your patients. Call our office at 1-888-484-3332 Ext 500 for a complimentary consultation.
[1] https://healthitanalytics.com/news/humana-makes-progress-on-social-determinants-of-population-health
[2] https://patientengagementhit.com/news/3-top-strategies-to-address-the-social-determinants-of-health