Linking Analytics to Quality Care
The storage, processing, and analysis of big data plays a significant role in the decision-making process in many of today's industries. The healthcare sector, notably hospitals, must effectively capture and process big data with analytics to achieve higher quality patient care through new technologies. As a result, data analysis plays an integral role in improving outcomes and service efficiency.
Data Analytics Utilized by Hospitals
Predictive analytics and machine learning are commonly used phrases to describe today's advanced data processing technologies. But how do they assist hospitals to reduce costs and improve quality of care?
There are various types of data that are continually generated and analyzed in today's hospital environment. The following are ten practical ways hospitals utilize data analytics to assist with patient care and help reduce costs.
1. Electronic Health Records (EHRs)
EHRs are independently considered big data generators from the plethora of clinical information they contain. The data collected in EHRs comprises diagnostic and administrative patient information updated in real-time for each encounter. In particular, hospital discharge data provides information on demographics, procedures, length of stay, and charges. EHRs improve the quality of care since they can trigger warnings and reminders for diagnostics.
Researchers compiled ten years' of hospital admission records from EHRs to develop a web-based interface for forecasting patient loads with online data visualization. This system is in use with the goal of improved quality of care.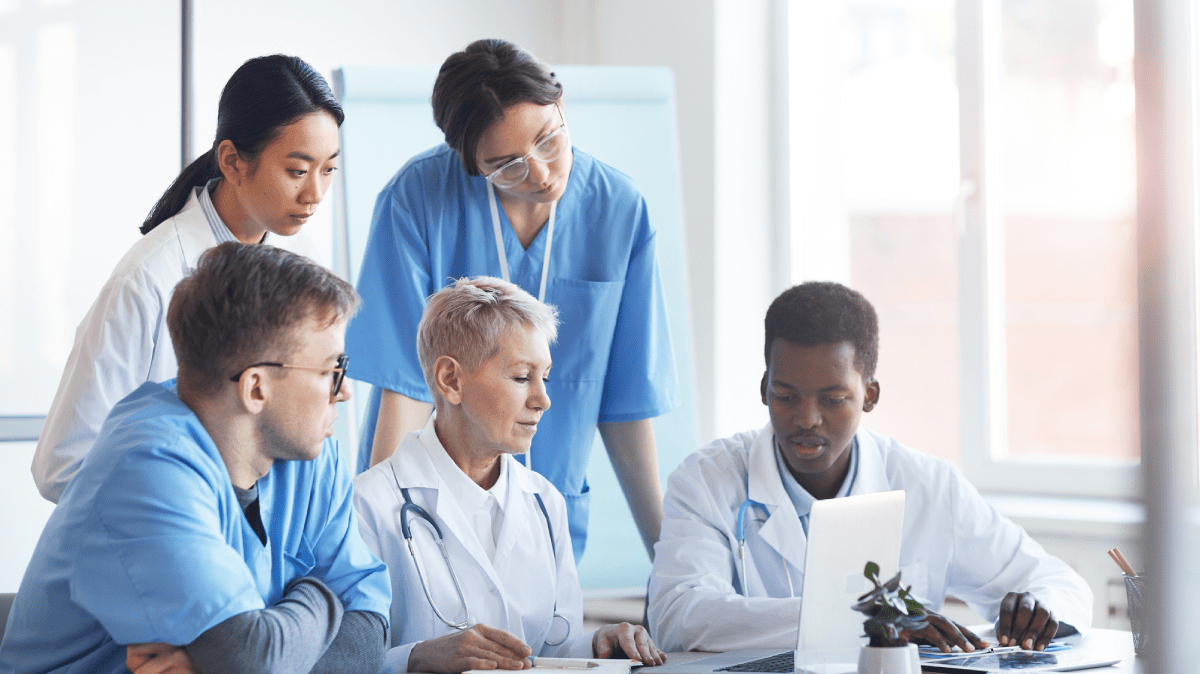 The use of data-driven EHR information is evident in how Kaiser Permanente's integrated system. The system shares data across their facilities for easier access to EHRs. The system improved outcomes in cardiovascular disease while saving the health care company $1 billion.
By applying predictive analysis to EHRs, new business intelligence solutions are in development to assist physicians in data-driven decision-making to improve patient treatment. Click To Tweet
The solutions and tools can predict patient risks and advise additional screenings.
2. Patient monitoring through Internet of Things (IoT) devices
Patient wearables containing sensors that track vital signs and other information without the patient tethered to their bed is gaining widespread use. This remote patient health monitoring (RPHM) system monitors, records, and tracks change in the patient's condition over a pre-specified time interval.
Additionally, the wearable devices enable remote monitoring from the patients' homes that physicians use to determine if hospitalization is needed. This technology reduces potentially unnecessary and costly inpatient stays, resulting in greater efficient utilization of hospital resources.  This concept is evident in a Dallas, Texas hospital that apply advanced analytics through sensor devices. The hospital realized a savings of $500,000 a year by reducing their 30-day readmission rates.
3. Staffing levels and coordination of care
Data analytics on hospital staffing levels through predictive analysis are used to forecast patient volumes. By optimizing medical staff through these analytics, hospitals realize cost savings while delivering quality care. Analytics also provide information for medical staff during shift changes and other patient handoff events, resulting in improved coordination of care.
4. Operating room utilization
Operating rooms account for over 60% of admissions and provide a source of up to 65% of the total hospital's revenue. However, this department is often a source of inefficiency.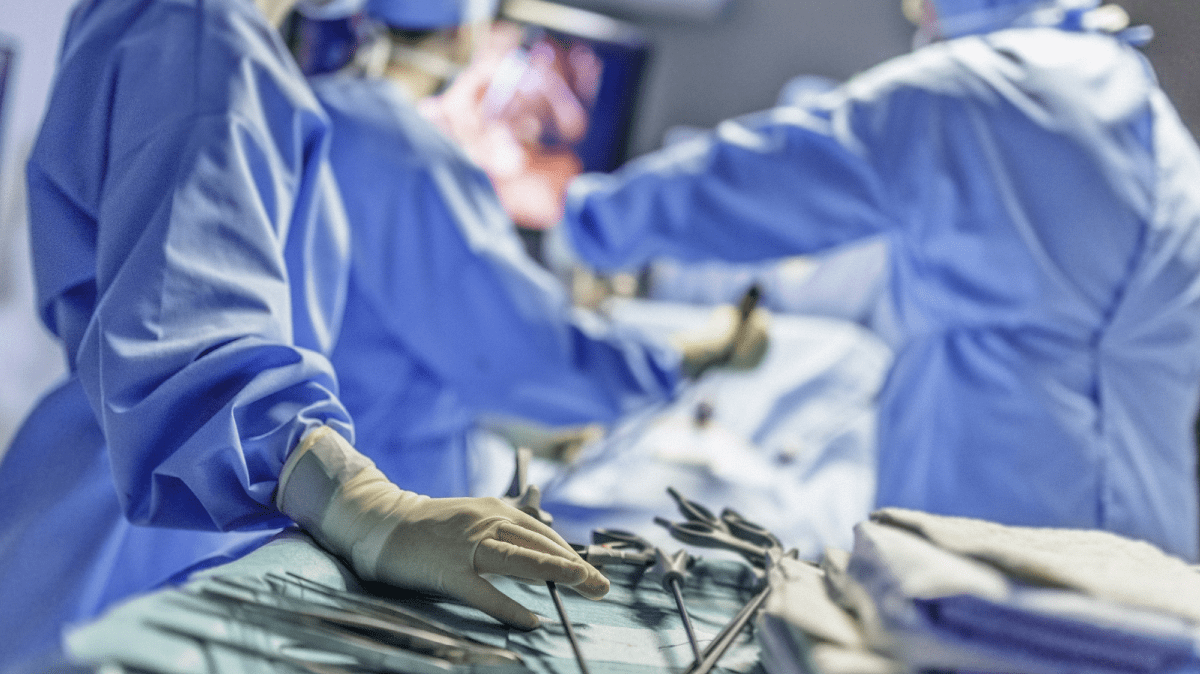 By using data analytics, block scheduling can be optimized to avoid wastefulness, such as idle operating suites.
5. Identification of claims fraud 
By analyzing claims data with machine learning algorithms, hospitals identify any patterns or abnormalities in claims processing. Analytics streamline the claims process for more expedient reimbursements and assist in tracking incorrect payments.
6. Enhanced supply chain management
As is the case with all businesses, hospitals rely on the supply chain for efficient operations. If the chain experiences a disconnection, patient care and treatment suffer, and hospitals realize lost revenue. Analytical tools track supply chain metrics and maintain efficiency, resulting in up to $10 million in yearly cost savings.
7. Reduced medical errors
Medical errors resulting from surgical, diagnostic, medication, and other failures affect approximately 400,000 patients a year and cost hospitals billions of dollars in lost revenue.  Many errors occur from staff negligence or insufficient information. However, the use of computerized systems with alerting algorithms was found to decrease error rates.
8. Enhanced security and reduced data breach events
Hospitals are no strangers to data breaches. More recently, in June 2020, the Department of Health and Human Services reported an increase in hospital breaches as hackers took advantage of the distractions from the COVID-19 pandemic. Such cybercrimes are costly to hospitals, with the average breach costing nearly $3 million.
In an effort to combat data breaches, hospitals are using analytics to identify pattern changes in network traffic and any other suspicious online behaviors. Click To Tweet
9. Telemedicine 
The boon in telemedicine facilitated by video conferencing, mobile devices, and patient wearables contributes massive amounts of healthcare data. Analytical data is used by medical personnel to help detect events before they worsen. Physicians use telemedicine to provide patients with personalized health maintenance plans that prevent costly hospital readmission for chronic conditions.
Telemedicine advances are paving the way for telesurgery procedures that require high-speed, real-time data analytics and artificial intelligence.  Surgeons utilize robotic tools with advanced software to guide them through operations, benefiting patients as they require far less recovery time in hospitals.
10. Ongoing staff training and development
Hospital staff require continuing education and development to keep abreast with medical advances and procedures.
Using staff data analytics, hospitals can effectively track personnel who need additional training and schedule accordingly. Click To Tweet
Data Analytics Implementation For Hospitals
Gathering data for analytics can be a challenging task that requires a pre-planned strategy for effective implementation. Dr. Steve Nitenson, adjunct professor at Golden Gate University, outlines five such strategies hospitals should follow to turn big data into meaningful information that can increase revenue and improve patient care.
Establish a management team for oversight
Dr. Nitenson recommends the CEO, CMO, CNO, and CIOs involvement to oversee the implementation of analytic capabilities. Additionally, recruiting a third-party data analytics consultant can add a level of expertise to the project. Partnering with an experienced professional can also ensure the implementation moves smoothly without delays.
Define the information needed
Hospitals transact massive amounts of data that must be adequately filtered and defined. Additionally, determining when the information is needed and how it will be used must be presented and shared.
Present the data appropriately
Once the data is adequately defined, the format in which to present it is determined. For example, comparing benchmarks and trends against the hospital's regional demographics is a more accurate measurement than presenting data points without a reference for comparison.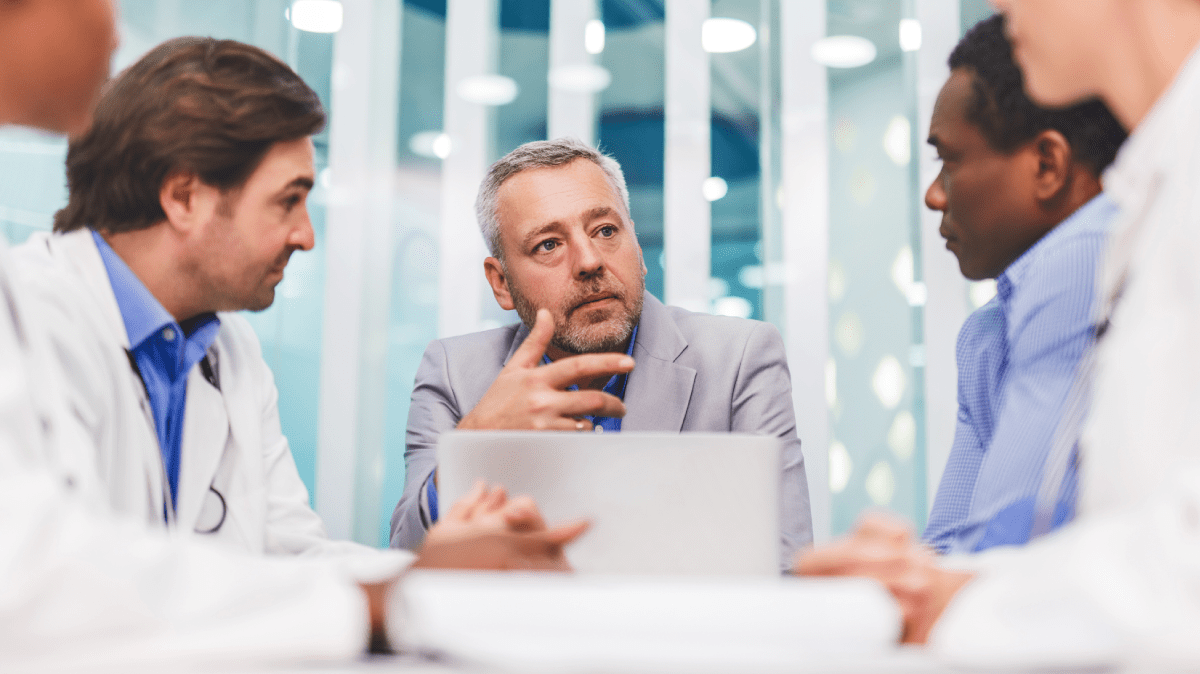 Establish security protocols
Granting access to the defined information is the next critical step in the data analytics implementation. Hospitals must determine the appropriate amount and type of information to share with appropriate parties. For example, improper information sharing with insurance companies may adversely affect the hospital's reimbursement rates. Additionally, patients receiving information not suitable to their cases may cause more harm than good.
Ensure effective information sharing
Dr. Nitenson advises a push or pull strategy when sharing information with hospital staff. This sharing method requires pushing the final analyzed information to physicians and nurses rather than forcing them to seek it out themselves. Information should be presented to them during the course of their work and the staff allowed the opportunity to opt-out if desired. This process ensures that staff has access to the information that is best used to enhance the quality of patient care.
Case Studies in Hospital Data Analytic Use
Saratoga Hospital in Saratoga Springs, NY, uses the power of IoT technology to streamline the repetitive and time-consuming task of taking patient vital signs every few hours. Using specialized monitors, vital signs are automatically acquired and analyzed, alerting staff of changes and allowing proactive measures to be taken. The monitoring system resulted in a 63 percent reduction in ICU transfers.
The Vanderbilt University Medical Center uses data analytics to estimate surgical procedure demands. Models compare scheduled elective surgeries for the next 30 days with a year's worth of historical data to estimate daily demand. Reports generated daily for operating room managers detail the caseload projections for the next 14 to 30 days, assisting in optimizing staffing levels.
Envision Physician Services in Nashville, Tennessee, developed a web-based application that predicts daily emergency room visits with 80-85% accuracy. The analytical tool forecasts patient arrival times, ailments, and needed services. These forecasts enable the optimization of staff and medical resources, providing greater cost efficiency.
Conclusion
Today's hospitals are under increasing pressure to cut costs while providing a higher standard of care. Data-driven analytics play a crucial role in assisting with this goal by identifying service gaps and other inefficiencies that could result in revenue losses.
Using data analytics to oversee performance and enhance resource organization, hospitals are able to respond more efficiently to problems without sacrificing patient care. Click To Tweet
Consult Expense Reduction Experts
VIE Healthcare is non-labor spend optimization and margin improvement consultant that uses a blend of seasoned experts, proprietary technology, and extensive data analytics to reduce the costly mistakes, waste, and inefficiencies most responsible for diminished margins. We augment and accelerate the progress of internal teams by going above and beyond the support of a GPO, impartially examining and optimizing everything from purchased service agreements, to supply chain contracts, to OR efficiency in service of finding recovery opportunities on an entirely contingent basis. We are incentivized to maximize client returns, which in combination with the efficacy of their process and technology leads to an average non-labor cost savings of 16%.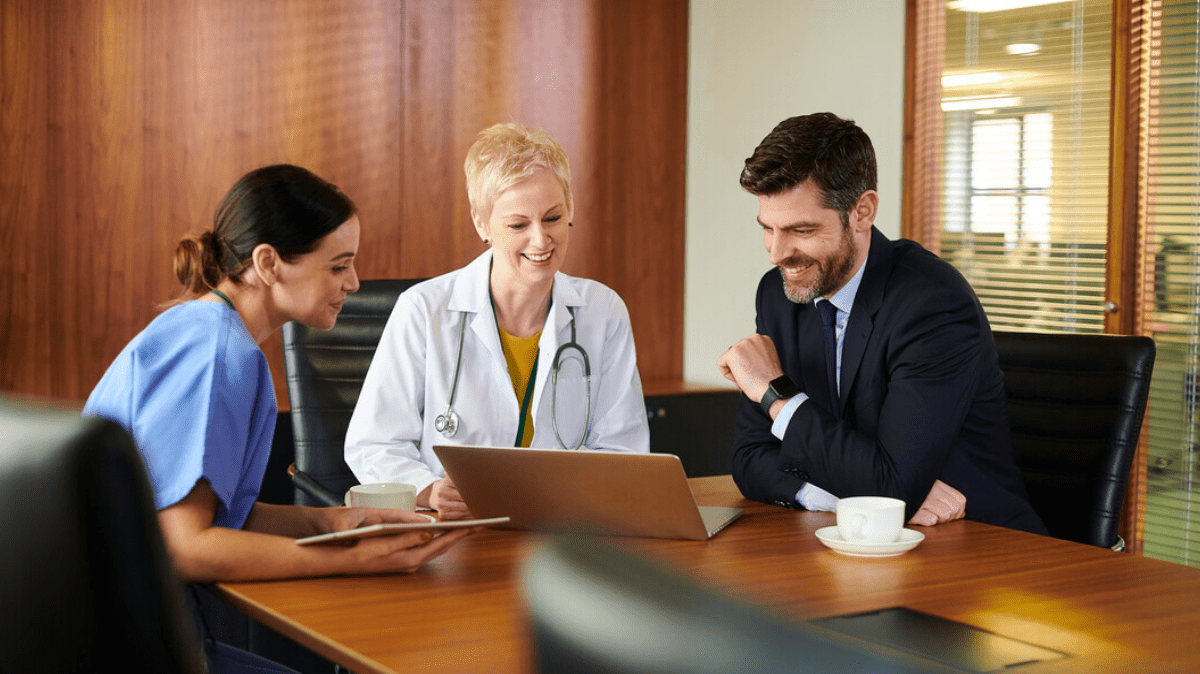 Our process is built atop of our patented Invoice ROI technology, an automated line-item reconciliation software that helps identify waste, billing errors, and contract-service inequities. Crucially, Invoice ROI is the only solution of its kind capable of breaking purchased service agreements down to their base line-item components, which it achieves through advanced Optical Character Recognition (OCR) software. These agreements – which make up nearly 50% of all non-labor spend – would otherwise need to be manually reviewed, severely delaying any margin improvement initiatives. Their three-part process entails:
RECONCILIATION – Real-time reconciliation of all non-labor line items, matching all invoices against their contracts to verify accuracy prior to payment and enabling real-time corrective action. This includes an extensive examination of all invoices in the last 18 months to allow for clear pattern and trend analysis, identifying the pricing errors and off-contract spend most responsible for waste.
OPTIMIZATION – Using a combination of line-item details, contract terms, and trend analysis, VIE Healthcare identifies all variations in cost, quality, and utilization to build a roadmap for agreement, contracting, and purchasing optimization.
INTELLIGENCE – Clients receive extensive benchmarking, arming them with the data they need to execute on better contracting and non-labor spend practices going forward. Unlike most margin improvement methodologies that examine contracting in a vacuum, it's VIE Healthcare's detailed analysis of the last 18 months that enables them to catch significantly more waste, identifying opportunities that would have otherwise been overlooked.
"We have been overly impressed with VIE's approach to our purchased service agreements. We begin with a retroactive audit of our existing agreements and reconciliation of any discrepancies and overpayments through VIE's InvoiceROI Technology.  From there VIE's InvoiceROI Technology continues to review invoices regularly to help avoid any future discrepancies.
VIE has able to identify hundreds of thousands of dollars in discrepancies.  Because VIE analyzes invoices at the line item level, they have the ability to quickly take utilization and usage trends to produce RFPs allowing us to re-negotiate new agreements resulting in further cost reductions.
This includes consolidating contracts and service providers across multiple hospitals in different regions."  – Luis R. Martinez | VP Supply Chain, Cornerstone Healthcare Group
VIE Healthcare Consulting is a proven leader in cost services reduction and revenue improvement opportunities. Contact us for more information on how our experienced in-house team and resources can dramatically improve your hospital's operating margins while supporting exceptional patient care.
Schedule a call today: If you'd like to learn more about zero-based budgeting, its best practices, and how VIE Healthcare can help your organization reach its financial goals.