Price Transparency Strategy
This article addresses the CMS rules on price transparency and how your organization should respond.
As of January 2021, hospitals in the US are required to provide price transparency in a way that has never been seen before. Every hospital must deliver a plan for price transparency.
Healthcare is one of the most regulated, if not the most heavily regulated, industry in this country. Add to this the shift towards value-based payment models and the multiple challenges forced on healthcare by the pandemic which have led to plummeting operating margins according to the American Hospital Association (AHA).
How did we get here?
June 2019: Presidential Executive Order calls on HHS to propose a regulation that would increase price transparency in healthcare.
December 2019: CMS publishes final rule on price transparency.
June 2020: AHA filed suit to block the rule's implementation; a federal judge upheld the legality of the regulation.
June 2020: Shortly after the ruling, the "Health Care Prices Revealed and Information to Consumers Explained Transparency Act" or the "Health Care PRICE Transparency Act" was introduced in Congress.
January 1, 2021: Hospitals operating in the United States are required to provide clear, accessible pricing information online about the items and services they provide in two ways:
As a comprehensive machine readable file with all items and services.
In a display of shoppable services in a consumer-friendly format.

What else does the rule require?
The rule requires hospitals to publish:
Gross charges (chargemaster price).
Discounted self-pay/cash prices.
Payer specific negotiated charges (price negotiated between hospital and third-party payer).
Deidentified minimum negotiated charges (lowest third-party payer negotiated price).
Deidentified maximum negotiated charges (highest third-party payer negotiated price).
Hospitals must also make available a document that lists the price for 300 specific shoppable healthcare services (inpatient and outpatient), including 70 that have been predetermined by CMS.
This document must also contain any ancillary charges or professional fees that are typically associated with a particular service.
What does this mean for patients?
Historically, patients have lacked both access to useful price and quality information as well as incentives to find low cost, high quality care. From a patient perspective, the Price Transparency ruling makes it easier for consumers to shop and compare prices across hospitals and estimate the cost of care before going to the hospital.
In healthcare, along with other industries, price transparency has been shown to encourage provider competition, innovation, and value while reducing costs.
The goal of the June 2019 executive order was to "ensure that healthcare patients can make well-informed decisions about their care."
According to the executive order, the most effective price transparency efforts share three major characteristics:
They distinguish between the charges that providers bill and the rates negotiated between payers (insurance companies) and providers (hospitals).
They give patients proper incentives to seek information about the price of healthcare services.
They provide useful price comparisons for "shoppable" services (common services offered by multiple providers through the market, which patients can research and compare before making informed choices based on price and quality).
While these changes will undoubtedly help patients become better consumers, they present an unprecedented challenge for all US hospitals.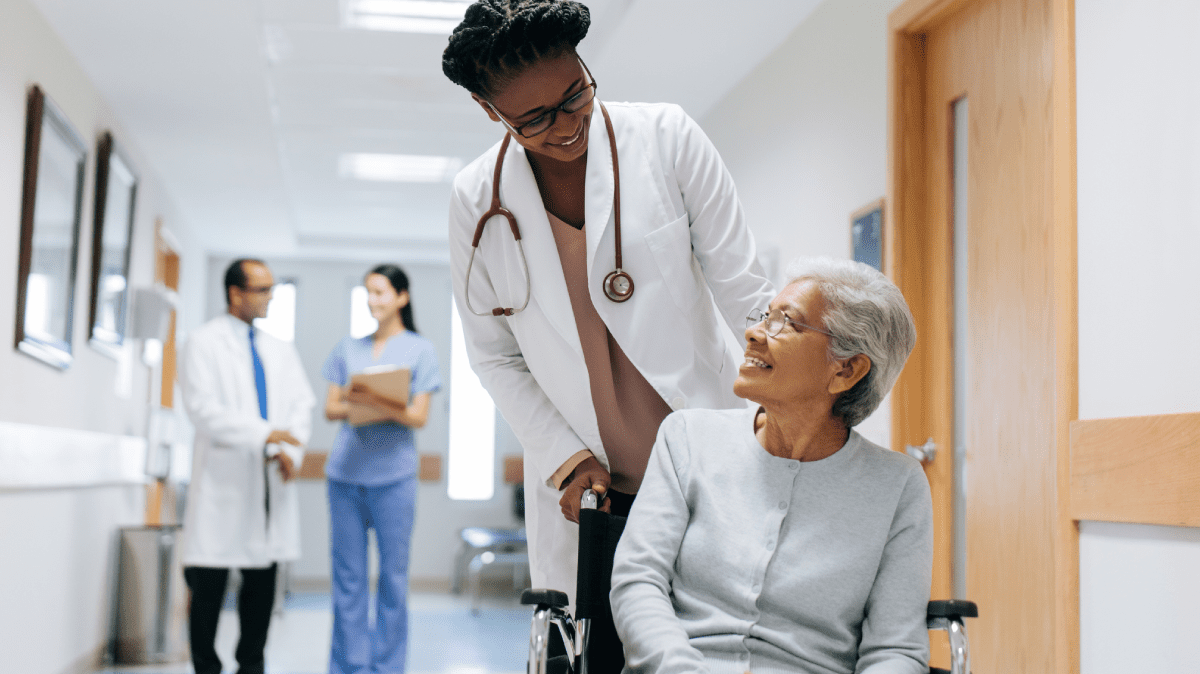 What if hospitals fail to comply?
With effect from January 2021, CMS plans to audit a sample of hospitals for compliance. CMS will also investigate any complaints of non-compliance, which can be anonymously submitted on their website. The steps taken when a hospital is found to be noncompliant will include:
A written notice will be provided notifying the hospital of the specific violation(s).
A Corrective Action Plan (CAP) will be requested if noncompliance constitutes a material violation of one or more requirements.
A civil monetary penalty not in excess of $300 per day will be imposed and publicized on the CMS website if the hospital fails to respond to a request to submit a CAP or comply with the requirements of a CAP.
While the AHA may once again appeal the ruling, the judges who heard arguments against the rule on October 15, 2020:
Expressed skepticism about AHA's contention that the Department of Health and Human Services (HHS) did not have legal authority under the Affordable Care Act to implement the rule.
Questioned AHA's assertion that hospitals would have difficulty producing the required rates due in part to the complex algorithms often used in price setting.
Took issue with the challenge that the rule creates a major burden for hospitals to comply.
Noted that the government extended the compliance deadline by one year and increased the rule's estimated cost.
The introduction of the Health Care PRICE Transparency Act in Congress in June 2020 seems to further ensure that requirements for price transparency in hospitals are here to stay.
How does this impact your hospital?
For hospitals across the country, price transparency definitively and drastically affects hospital operations and billing.
For all hospitals, price transparency drastically affects hospital operations & billing, some calculating costs between $400k-$500k. Click To Tweet
HHS estimates that collecting the pricing information and establishing a consumer-friendly list will cost only $12,000 annually while some hospitals have calculated costs between $400,000 and $500,000. With many hospitals actively losing money as a direct result of the COVID-19 pandemic, any cost presents a real financial burden.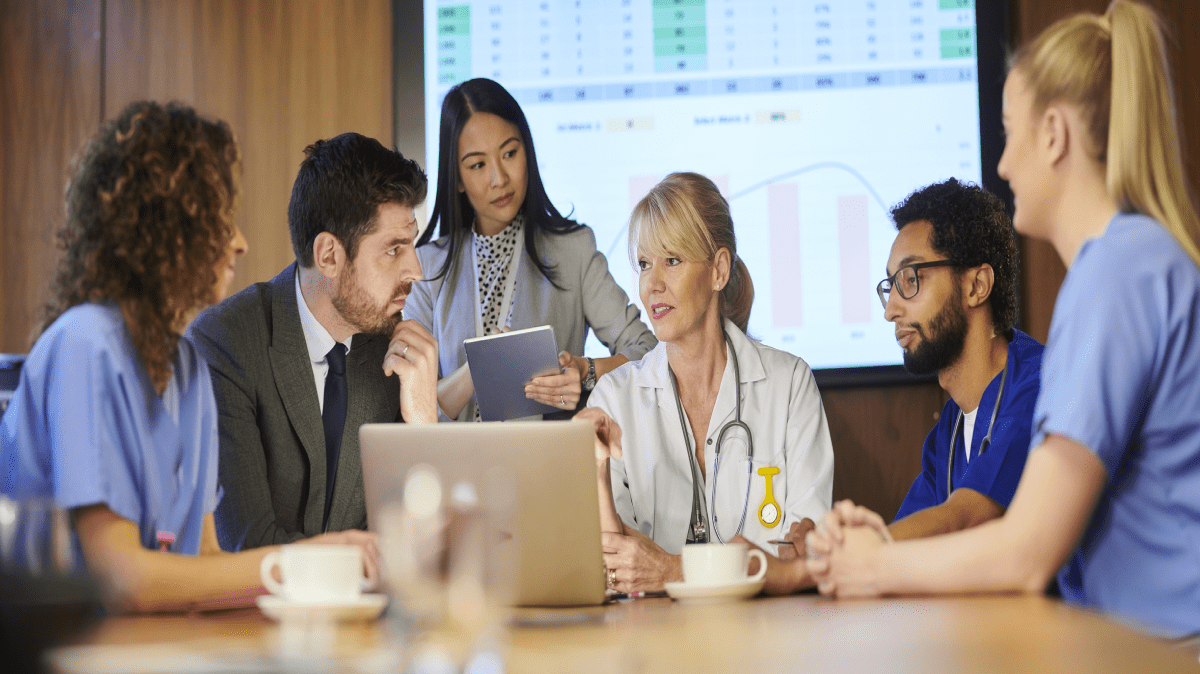 Health systems are at different stages in the process. Some that saw "the writing on the wall" have already invested significant time, energy, and resources into adjusting their business model to conform to the new rules.
Other hospitals seem to be starting from scratch.
Regardless of where your organization is in the process, here are a few definitive steps you can take now:
1. Determine best pricing
A fundamental first step involves determining the best pricing for every service that will be made public for your patients.  Best pricing does not simply mean the lowest pricing. Using historical data, current trends, gross charges, and negotiated charges with specific payers, your organization should be able to determine a reasonable price for each of the services you offer.
However, "reasonable" pricing does not necessarily ensure sustainability, especially when many hospitals are operating with such narrow margins.
A health system's pricing must be competitive to attract patients while remaining profitable for the organization to thrive. This creates the need to find balance when determining best pricing. The often overlooked benefit to the new price transparency rules is that hospitals will have greater access to their competitors' pricing. This will immediately give health systems access to data that has previously been hidden from them.
Knowing what a nearby hospital is charging for a specific service can help your organization determine whether it has been overcharging or undercharging.  Adjustments can then be made to create more competitive prices that will attract more patients or more profitable prices that will bring in more revenue.
One overlooked benefit of the new price transparency rules is that hospitals will have access to their competitors' pricing. Click To Tweet
2. Develop a consumer friendly price estimator tool
Price estimator tools have been around for a while.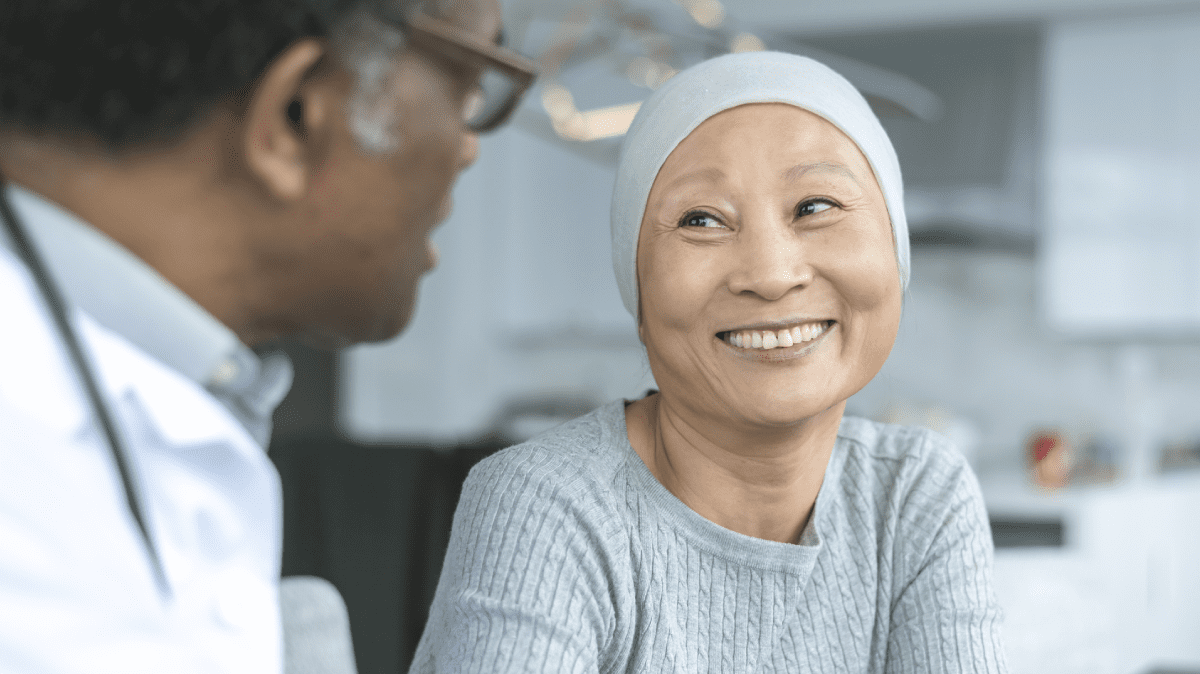 Many health systems have offered them as a service to their patients before CMS required them. Now that hospitals are required to provide information to their patients, a price estimator tool is the best way to get this information to patients. Some health systems have developed their own while others have opted to contract with a vendor.
Regardless of how your organization develops and implements a price estimator tool, it has proven to be a great way to give patients a sense of control.
It must also be noted that simply having a price estimator tool is not enough.  If every health system must provide this service moving forward then it must be done well.
We have explored price estimator tools for hospitals across the country and have found some to be very user friendly while others only complicate the process. A price estimator tool that works- one that is easy to find and easy to use- empowers your patients and gives them confidence as they seek care.
3. Create and promote financial assistance programs
Regardless of industry, organizations have a tendency to only meet the minimum requirements.
In what will become a more competitive market, hospitals must find ways to build upon the price transparency environment we now find ourselves in. Patients will often recognize this "bare minimum" approach and may have the opportunity to take their business elsewhere.
In conjunction with competitive pricing and price estimator tools, hospitals can and should create financial assistance tools and programs for their patients.
Providing price estimates for particular services upfront can give patients an idea of their out-of-pocket expenses, but the potential for patients to become frustrated often comes on the back end of their hospital experiences.
Hospital bills are among the most expensive and most confusing that an individual will see in their lifetime. Giving patients the option to make payments with no interest over longer periods of time can give them even more control over their healthcare.
Payment plans have also been shown to improve patient collections while raising patient satisfaction scores.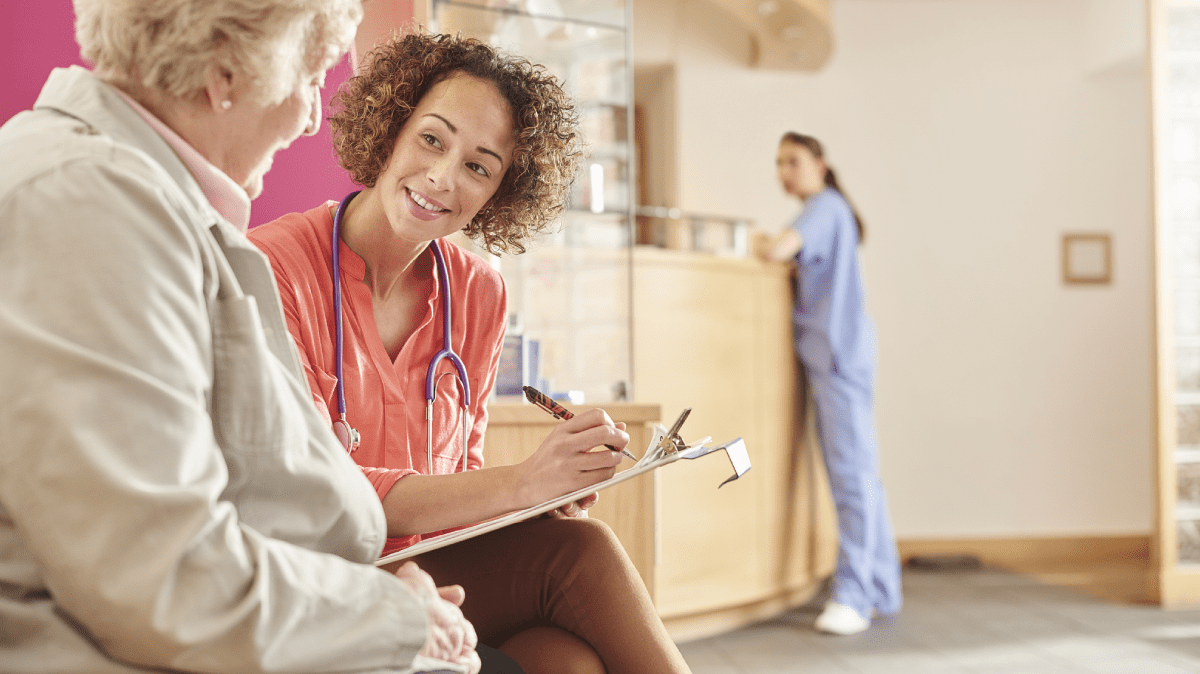 4. Make it personal
Despite these efforts to provide price transparency, many patients will still become confused and frustrated with the complex pricing and financial burdens at a stressful time.
The need to provide staff members who can discuss options with patients and help them understand where to find and how to use the documents and tools related to price transparency is essential. Patients who feel lost and forgotten before they even enter the doors of your hospital can be hard to "win over."
The patient experience must be your priority. Doing the bare minimum to meet price transparency requirements will lose your hospital patients.  If it is clear to them that you are helping them to make well informed decisions about their care, they are more likely to reward you with their loyalty.
A patient first approach is something a hospital can leverage to attract new patients and retain existing patients. Click To Tweet
What happens now?
Health systems already have enough financial hurdles to overcome and the new rules for price transparency may be seen as yet another hurdle or even as a barrier to providing quality care.
Regardless of how we view it, the age of price transparency in American healthcare is here. As a healthcare organization, you have three options.  You can:
Refuse to comply and risk facing daily fines and a damaged reputation in the community.
Do the bare minimum to avoid fines.
Use this as an opportunity to rise above competitors and provide an even better patient experience.
According to one study of 20 large health systems around the country, all hospitals had taken some steps to meet the price transparency but not all had completely complied with the new requirements as set by CMS.
Some of the pricing did not include 300 services and was not downloadable, some hospitals did not provide HCPSC codes for services, and much variability was found in terms of how much pricing information was provided for specific services.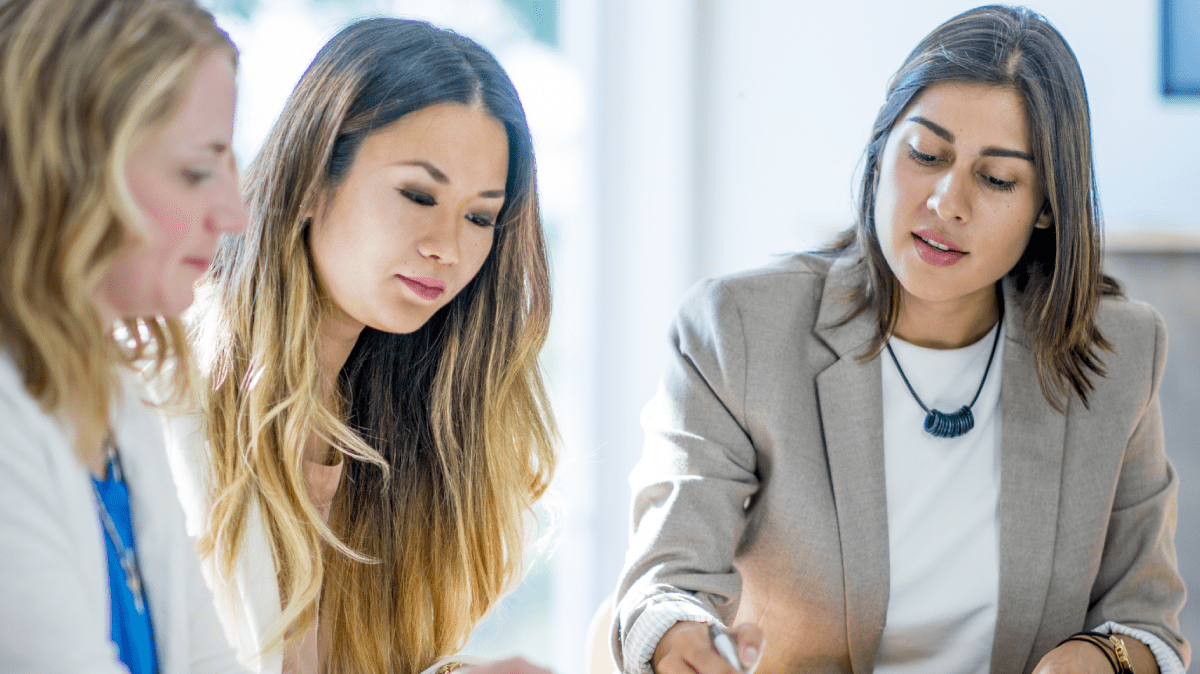 This is not to say that these hospitals are not trying. There are many hurdles to overcome to meet all of the requirements. The challenge of adding these services to the existing responsibilities of a healthcare organization in the midst of a global pandemic can understandably overwhelm even the best health system.
This is where VIE Healthcare® Consulting can help.
VIE Healthcare® Consulting understands the financial burdens facing hospitals today. We have partnered with hospitals since 1999 and have helped hospitals successfully navigate this ever changing landscape. Through our expert staff and proven methods and technology, we:
Eliminate Unnecessary Costs
Identify Opportunities for Cost Savings
Benchmark Your Costs
Accelerate Cost Savings Initiatives
A passive approach to the new price transparency environment in healthcare will not end well.
Yes, price transparency could lead your patients to look elsewhere for care, but it must be remembered that patients from other health systems will begin to look for hospitals that meet their needs and expectations.
VIE Healthcare® makes it possible for you to not only meet your patients' expectations but also exceed them while remaining profitable.
If you'd like to explore how VIE Healthcare® can help your healthcare organization with achieving immediate cost savings, schedule a call with Lisa Miller.