Creative Change In Healthcare: Mergers and Acquisitions
This article was written by Jim Cagliostro.
If you work in healthcare, chances are you have experienced or will experience some sort of merger or acquisition.
Changes with Medicare and Medicaid reimbursement and reporting, in addition to the push for increased coordination of care, has made system expansion the new norm in healthcare. Smaller, community hospitals simply cannot afford to remain independent, and joining a larger system makes it financially and practically possible to coordinate care using more sophisticated IT programs to track and share patient data. Many argue that growing health systems can lead to a lack of competition in certain areas where a health system buys up just about every local hospital. Others point to the increased efficiency and lower costs due to higher volume (e.g. savings in purchasing) as reasons a hospital may be able to provide care at lower costs to patients. They also explain that medical care can actually improve in growing health systems as a result of increased medical collaboration and through sharing of best practice standards.
In this article, we will discuss the financial benefits of hospital mergers and acquisitions in addition to warnings that should be considered as hospitals face the reality of the current healthcare landscape.
Financial Impact
The overall financial goal of mergers and acquisitions for both buyers and sellers is "to create operational, strategic, and financial value." (https://www2.deloitte.com/us/en/pages/life-sciences-and-health-care/articles/hospital-mergers-and-acquisitions.html).
Rationale (for Mergers and Acquisitions):
Increased volume, increased productivity and improved outcomes.
Increased savings on necessary purchased items ("economies of scale").
Decreased competition (if you can't beat them, join them).
Increased ability to make capital investments.
Open sharing of cost-savings initiatives.
The benefits of mergers and acquisitions seem convincing, but these complex dealings between healthcare organizations are not without financial risk. One Deloitte study found that the average hospital experienced decreased operating margins for about two years following an acquisition. The hospitals that experienced a post-acquisition increase in operating margins were the ones that spent more time on planning and execution (https://www2.deloitte.com/us/en/pages/life-sciences-and-health-care/articles/hospital-mergers-and-acquisitions.html).
As financial and regulatory pressures increase in the arena of healthcare, so will mergers and acquisitions. Hospital administrators must consider the possibility of their organization's participation in this ever-increasing trend, either as a buyer or a seller.
The joining of two distinct organizations presents a number of challenges that must be addressed to allow for a smoother transition. Click To Tweet
These challenges include, but are not limited to:
Developing a unified strategic vision.
Setting goals (both financial and non-financial).
Aligning leadership from both organizations.
Merging cultures and visions.
If these issues are not considered proactively and addressed accordingly, realizing profit from an acquisition or merger could take multiple years.
Patient Impact
When considering mergers and acquisitions among hospitals and health systems, decisions must not be based solely on the financial outcomes. It would be unwise and unethical for a hospital to focus on profit margins and marketability while neglecting patient care and safety. Hospitals and health systems often state that "better patient care" is the reason for a planned merger or acquisition. However, when business-minded leaders, rather than clinicians, are leading the conversation and making the final decisions, patient care and safety often take a back seat to the financial details. Much research has been done to study the financial impact of mergers and acquisitions, while very few studies have been directed at understanding how these transactions impact patient care or patient safety.
Recently, CRICO, the malpractice carrier for Harvard-affiliated hospitals, partnered with Ariadne Labs to study the various risks created by mergers and acquisitions and to develop possible solutions to mitigate those risks. Seventy clinicians and business staff were interviewed followed by the formation of large, multidisciplinary discussion groups to better understand the sources of risk to patient safety and to build reliable tools that would adequately address the sources of risk (https://www.statnews.com/2018/07/31/hospital-mergers-acquisitions-patient-safety/).
During the interviews, CRICO and Ariadne Labs personnel learned that following system expansion, poor orientation to new facilities delayed care during emergencies as physicians tried to find their way through unfamiliar hallways. They also found that medication errors had taken place in a newly acquired facility that had not been sufficiently equipped with the necessary tools to care for the recent increase in pediatric patients, whose medications are often based on weight.
System expansion often leads to increased patient volume, a change in patient demographics, and an increase in patients with specific conditions. This creates a need for hospital staff to be educated and supported while they adjust to the change in patient population. It also demands that the appropriate tools are readily available and that staff members are trained to use equipment safely and properly. When clinicians are placed in a new environment, they must be given time and adequate staffing to become familiar with the layout of their assigned unit or hospital. They must also be trained on the appropriate communication channels and how to call for extra help when needed. Processes and protocols can vary greatly between facilities, so it becomes vitally pressing for the newly expanded health system to consolidate standards of practice and reinforce these to clinicians. As health systems grow and hospitals become more specialized, the need for establishing safe and effective transport of patients between facilities must also be addressed.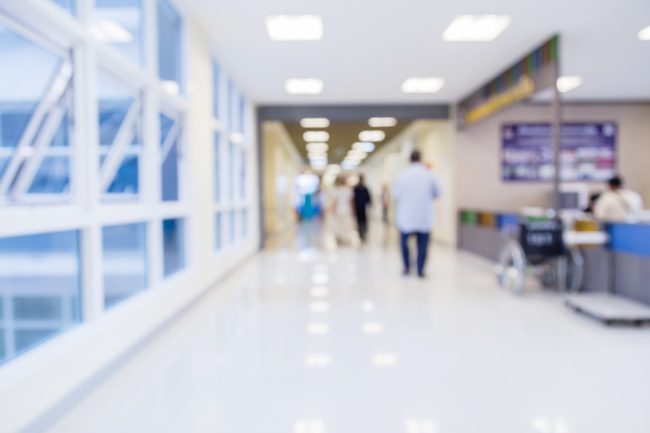 Variations in practice exist even among the best health systems. This is not necessarily a bad thing. However, if two different hospitals or systems become one, reconciliation of those differences must be an intentional and thorough process. The conversations that take place and the decisions that must be made leading up to and during system expansion are complex to say the least. As a result of their study, Ariadne Labs created free tools to help facilities work through those conversations (
https://www.ariadnelabs.org/safe-expansion/
). They suggest using these tools during system expansion to:
Encourage open lines of communication.
Foster relationship building and teamwork.
Uncover potential risks.
Support early planning to mitigate potential harms.
"Incorporating early, clinician-led evaluation of the potential patient safety risks from system expansion is a practice every healthcare system should incorporate into its planning process."
Is your hospital prepared?
In the world of healthcare, mergers and acquisitions will happen almost as certainly as death and taxes. Financial stability and increased profitability are valid issues that every hospital must consider. With this in mind, your healthcare organization should not enter into system expansion talks, either as a buyer or seller, carelessly and without a plan. Clinicians must be a valued part of the conversation and decision-making process from the start. Patient care and safety must not be compromised. The business of healthcare is a reality, but the long-term health of your organization should not be neglected. Make sure the important business decisions do not take precedence over necessary clinical considerations and the overall mission of your organization.
References:
https://www2.deloitte.com/us/en/pages/life-sciences-and-health-care/articles/hospital-mergers-and-acquisitions.html
https://www.beckershospitalreview.com/quality/viewpoint-why-hospital-mergers-raise-patient-safety-problems.html
https://www.statnews.com/2018/07/31/hospital-mergers-acquisitions-patient-safety/
http://www.hpae.org/issues/merge-monitor/impact-hospital-mergers/
https://www.ariadnelabs.org/safe-expansion/