5 Strategic Profitability Improvements For Hospitals
This article was written by Lisa Miller.
Financial pressures remain a challenge for many health systems.1
As hospital leaders look for more effective ways to implement effective long-term cost savings across their organization, we suggest five ways to improve profitability in your hospital.
They are:
1. Administrative costs
The cost of administration in US healthcare is soaring and now comprises 34% of all healthcare expenditures. 2  This high level of cost is simply not sustainable for hospitals. Administrative services cover a wide range of tasks, from the management of a hospital's supply chain to staffing management, the procurement of parts, and managing vendors. The challenge for most hospitals is that employees, including clinicians, are often now responsible for administrative tasks, leading to an inefficient process and the use of critical resources which could be channeled into delivering patient care. Outsourcing some of these key services to a trusted vendor enables your hospital to focus its resources on improving the patient experience and delivering exceptional care.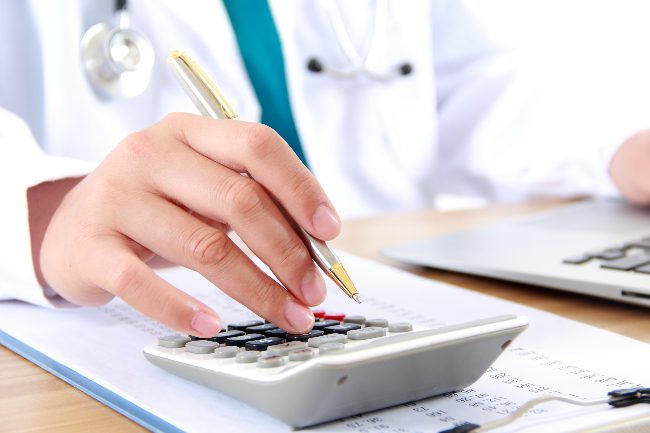 2. Vendor negotiation training
Vendors are highly skilled in contract negotiation, utilizing advanced strategies and committing numerous resources to ensure they gain maximum advantage in meetings. Most healthcare providers do not have access to that type of resource; however, learning key skills essential to effective negotiation can help to make a significant difference in your hospital's overall profitability. Improving your margins by just one or two percent can make a difference to your bottom line.
For instance, if your hospital operates at a 10% margin, that would require an additional $10 million in revenue to achieve $1 million to your bottom line. A 5% margin would require $20 million generated in additional revenue to achieve a 1% increase in profits.
Interactive negotiation training for your staff can help your hospital to drive margin improvement.
In one case study, VIE Healthcare® achieved annual savings of $267,000 for a New York-based hospital by negotiating a 21% reduction in a five-year service contract with a vendor. Click To Tweet
3. More effective TEM (Telecommunications Expense Management)
From our work with clients at VIE Healthcare®, we are aware that the potential for cost savings in TEM is routinely overlooked. However, we know that around 80% of all telecom bills contain errors that are affecting your overall profit margin. Our telecom cost reduction strategies realize savings of between 25-40 percent on average for our clients, representing a significant cost reduction opportunity for your hospital.
4. Line-item analysis
In our experience, accurate analysis of monthly spending in your hospital's purchased services invoices is impossible for employees to carry out manually. The overwhelming nature of these tasks often means that making a judgment by comparing spend to the previous month is the best outcome they can achieve. In the majority of cases, hospitals are overpaying for their purchased services.
A line-item analysis can confirm:
The invoice price is at the agreed rate.

Hourly rates charged are consistent.

Every item on your invoice is included in the contract with your vendor.
VIE Healthcare's patented Invoice ROI™ technology identifies the margin improvement opportunities in the line-item details of your purchased services spending to achieve unparalleled cost savings.
5. Implement a telehealth strategy
American Hospital Association (AHA) figures suggest that inpatient hospital visits have been falling steadily for several years, impacting revenues collected through reimbursements. 3 Telehealth can be of benefit to all hospitals, especially those in rural communities – which saw 120 hospital closures in the past decade. Furthermore, around 41% operate on a negative financial margin.
Telemedicine enables remote consultations and clinical services to be carried out, improves patient relationships, and enhances the management of chronic conditions. It also allows your hospital to connect with a wider community and can be used for both clinical and non-clinical services to deliver greater efficiencies.
Footnotes
1 https://www.businessinsider.com/us-hospital-financial-woes-unlikely-to-subside-in-2020-2020-1
2 https://nonprofitquarterly.org/one-third-of-us-healthcare-costs-cover-administration-study-finds/
3 https://www.salon.com/2019/10/07/rural-hospital-closings-reach-crisis-stage-leaving-millions-without-nearby-health-care_partner/