This article was written by Lisa Miller.
Identifying cost savings in healthcare IT can be a significant challenge in the face of constant innovation. As new technologies enter the sector, digital transformation initiatives continue to gain momentum:
Healthcare IT budgets are predicted to increase by at least 10% in 2019[1].
The top priorities for health systems are digital health initiatives and investment in AI and analytics.
Most healthcare organizations expect predictive analytics to save their organization at least 15% over the next five years.
Keeping pace with innovation and funding investment in IT is an overwhelming task for many healthcare organizations, but it is possible. That growth can be funded by taking a deep dive into current spend.
Understanding the definition of healthcare IT is your hospital's first step to identifying potential cost saving opportunities.
Defining Healthcare IT
Historically, for most hospitals, healthcare IT was limited to functions such as data warehousing, encryption and e-mail. Today, it encompasses cybersecurity, ACO integrations and areas such as telehealth in departments extending from HIM to HR and clinical to support services.
Healthcare IT can be defined as:
"…An area of IT involving the design, development, creation, use and maintenance of information systems for the healthcare industry"[2].
The aims of healthcare IT include improved patient care, lower costs, reduced errors and increased efficiency.
In our experience, at VIE Healthcare Consulting, hospitals can reduce their current IT spend by 20-30% by taking a deep dive into their data to identify cost reduction opportunities.
Hospitals can reduce their current healthcare IT spend by 20-30% by taking a deep dive to identify cost saving opportunities. Click To Tweet
4 Areas for Potential Cost Savings in Healthcare IT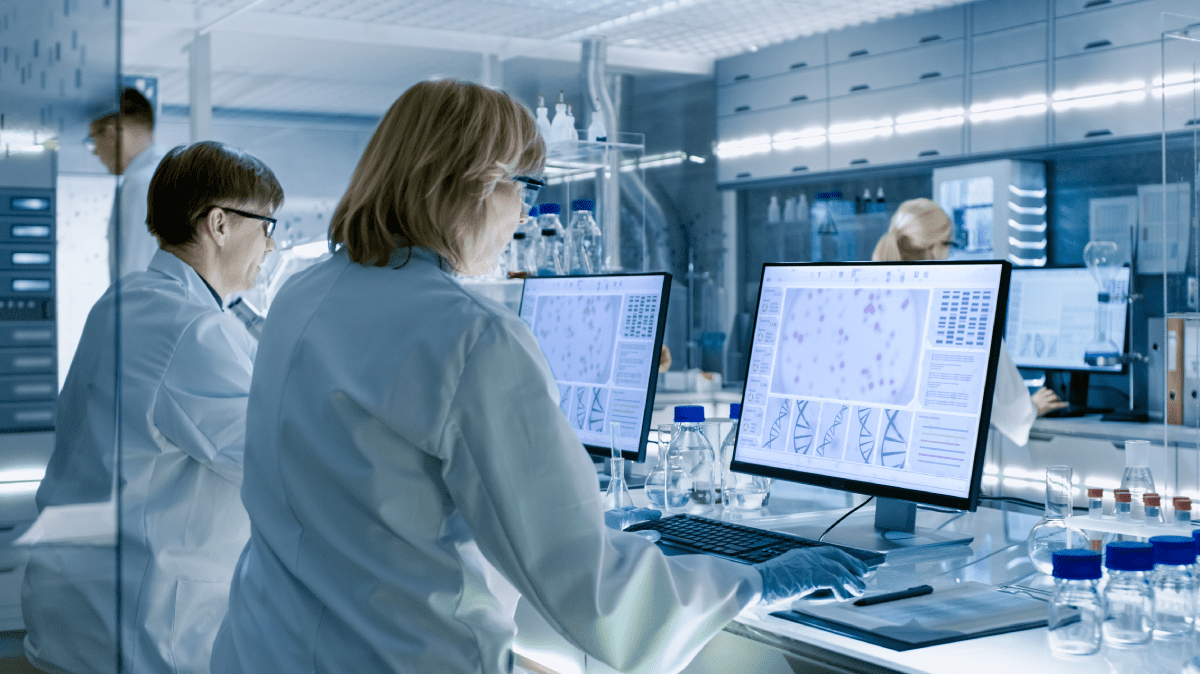 At VIE Healthcare, we frequently identify opportunities for cost savings in the following four areas:
Optimization of licenses. Duplicate licensing applications are common in hospitals where departments work in silos. In one example, a client of VIE Healthcare had ordered an OR clinical analytics tool used for blocking and scheduling utilization and turnaround time. While it was integrated in the OR, there was no clear monitoring or tracking of spend. Who is responsible for ensuring it is utilized properly? Who is signing off on the monthly maintenance invoices? In this case, the hospital already possessed this functionality. Ideally, your IT function should manage healthcare IT, in collaboration with other departments.
Software is not used or installed. We frequently identify cost saving opportunities where some functions of the available technology either haven't been installed or are not utilized at all.
Contract renewals are not managed effectively. In our experience, contract renewals are often sent to supply chain only days before a renewal is due. That doesn't allow sufficient time to carry out with due diligence. The result is that renewals may be authorized 'by default' and without a review. Ideally, a hospital requires 90-120 days to thoroughly vet the pricing and utilization before agreeing to a contract renewal. We recognize, however, that the sheer task of organizing contracts can be daunting, especially given the growth in IT services. Hospitals require a comprehensive strategy to maximize the cost savings in this key area.
Price benchmarking for software and maintenance. Are you paying the optimum price in a competitive marketplace? Without a deep dive and detailed understanding of your contracts, you have no leverage with your vendors. It comes back to collaboration and sharing of information between individual departments to secure the best possible price for your hospital.
A strategic approach, supported by expert resources from VIE Healthcare, can transform your IT spend and realize cost savings for investment into new technologies and innovation in your hospital.
[1] https://www.businessinsider.com/2019-health-it-budget-increase-2019-1
[2] https://searchhealthit.techtarget.com/definition/Health-IT-information-technology