The 2019 Hospital Leadership Report
This research report was compiled by Lisa Miller.
EXECUTIVE SUMMARY
Robust leadership in the healthcare sector has never been so critical. Delivering quality care and patient satisfaction while ensuring financial sustainability are just some of the issues facing today's healthcare leaders.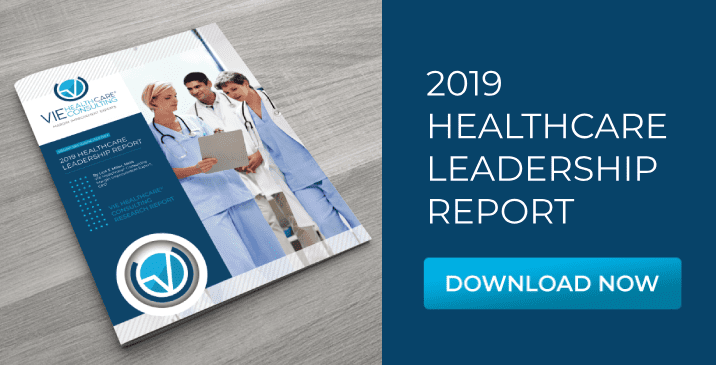 In this 2019 Healthcare Leadership Report from VIE Healthcare® Consulting, we explore six areas of focus and offer strategies to enable immediate progress for each one.
These range from a variety of solutions to safeguard patient satisfaction and quality care, to capitalizing on telehealth, driving margin improvement and working with your families to pro-actively address patient needs.