The State of Your Hospital's Financial Health
This article was written by Jim Cagliostro.
Health promotion and disease prevention lead to healthier populations, with optimum results achieved when individuals embrace a proactive approach. Just like your own health, your hospital's financial health needs a check-up too!
The benefits of preventative healthcare
Eating healthier foods and living an active lifestyle have been proven to prevent disease, and improve quality of life. Research shows that detecting disease in its earliest stages leads to more effective treatments, a healthier population and overall lower financial burdens on society.
But one of the greatest challenges remains in convincing the general population to be personally accountable for their role in preventing disease and promoting their own health. Unfortunately, many people avoid screenings or healthy lifestyle changes until symptoms become 'bad enough' to address.
The state of your hospital's financial health
Now consider your healthcare organization. Healthcare executives are all too aware that hospital operating margins across the country are under pressure:
A third are reportedly 'in the red' with a further third operating with margins that are close to zero as the trend towards declining revenue and rising costs continues.
For the third consecutive year, "Financial Challenges" ranked as the top concern for hospital CEOs[1],
For the third consecutive year financial challenges are the top concern for healthcare CEOs.
Click To Tweet
Hospitals are closing at the rate of around 30 a year. Most cite financial concerns as the primary reasons for closure. These financial struggles are the result of issues including rising healthcare costs and declining revenue, a lack of demand for patient care and increased regional competition. Financial losses, bad debt, unsustainable overhead, and an inability to fund necessary updates to meet state and local building standards all add to the monetary burden.
All of these issues are connected to your hospital's financial health.
Perhaps your hospital is currently enjoying a period of financial stability. In today's healthcare landscape this is an achievement to be celebrated.
However, as the saying goes: Let anyone who thinks he stands take heed lest he fall.
Just like your own health, the financial health of your organization must be addressed proactively. You must take the necessary steps to ensure a healthy financial future before falling on hard times, so to speak. By then it is too late.
7 steps to your hospital's financial health
Below, I've adopted a nursing approach with seven steps to help us navigate the financial health of your hospital. While acknowledging the differences, I believe much can be learned by approaching your hospital's financial health in the same way you manage your personal health.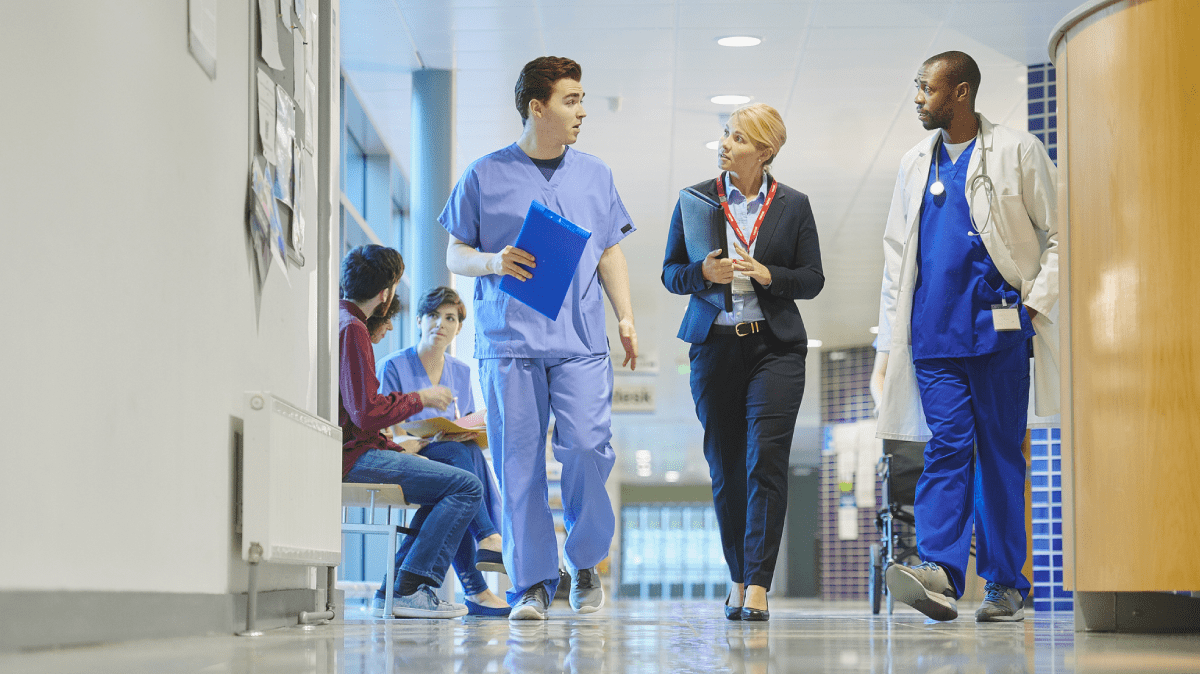 Risk Factors: Understand what potential problems exist.

Genetics, gender, race, environment, diet, and lifestyle can significantly impact your health. A family history of diabetes, living with a smoker, growing up in a culture that consumed a diet high in carbohydrates, and sedentary jobs – all of these are risk factors that increase your chance of developing certain diseases.
There are many risk factors that can impact your organization's financial health. The more risk factors you possess, the more likely you are to experience financial struggles. These include but are not limited to:

Increased competition.
Smaller size than competitors.
Independent (as opposed to belonging to a larger health system).
Investor-owned.
Mismanagement.
Reimbursement changes.
Large or recent change in information or billing systems.
Experiencing a significant quality problem soon after inception.
Less cash on hand.
Smaller operating margin.

Symptoms: Recognize the early warning signs

Symptoms are the body's way of telling us that something is not quite right. Issues like chronic pain, a lingering cough, frequent dizziness, or an irregular bump under the skin should cause us to seek medical attention.
There are symptoms that your hospital may experience that indicate underlying issues. These include but are not limited to:

C-Suite turnover.
Resignations of managers and key employees.
Lay-offs.
Drop in patient volume.
Delayed payments from hospital to vendors.
Below average quality scores.
Accreditation issues.
Exploration of possible partnerships or mergers.

Diagnostics: Gather accurate data.

In healthcare, we use blood tests, imaging scans, endoscopies, electrocardiograms, and a slew of other tests to help determine a specific cause of your symptoms.
Similarly, there are a number of diagnostic tests that you can use to help determine the specific cause for your hospital's early financial troubles. The key is to gather accurate data, especially related to your purchased services. First, purchased service contracts must be outlined to gain a thorough understanding of contract pricing, term dates, and conditions. Then data must be gathered from your internal reporting systems (purchasing and materials systems, reimbursement submissions), vendors, and most importantly, your own invoices, which is the most accurate place to obtain purchased services data. Analysis of these data sources will give you a complete understanding of your purchased services spend.
The key to your hospital's financial health is to gather accurate data, especially related to your purchased services spend.
Click To Tweet
Schedule an Appointment: Discuss findings with an expert.

As much as we love to use WebMD and other internet sources to self-diagnose, the most appropriate course of action once diagnostic tests are completed is to consult a professional.
Your hospital must establish an internal team or partner with trained experts such as the team at VIE Healthcare Consulting to not only gather the data mentioned above but also to analyze and use it to negotiate better pricing with each vendor. Just as you would choose an experienced physician to address your healthcare needs, hospital executives must partner with experienced consultants with a proven track record in sustainable cost reduction strategies.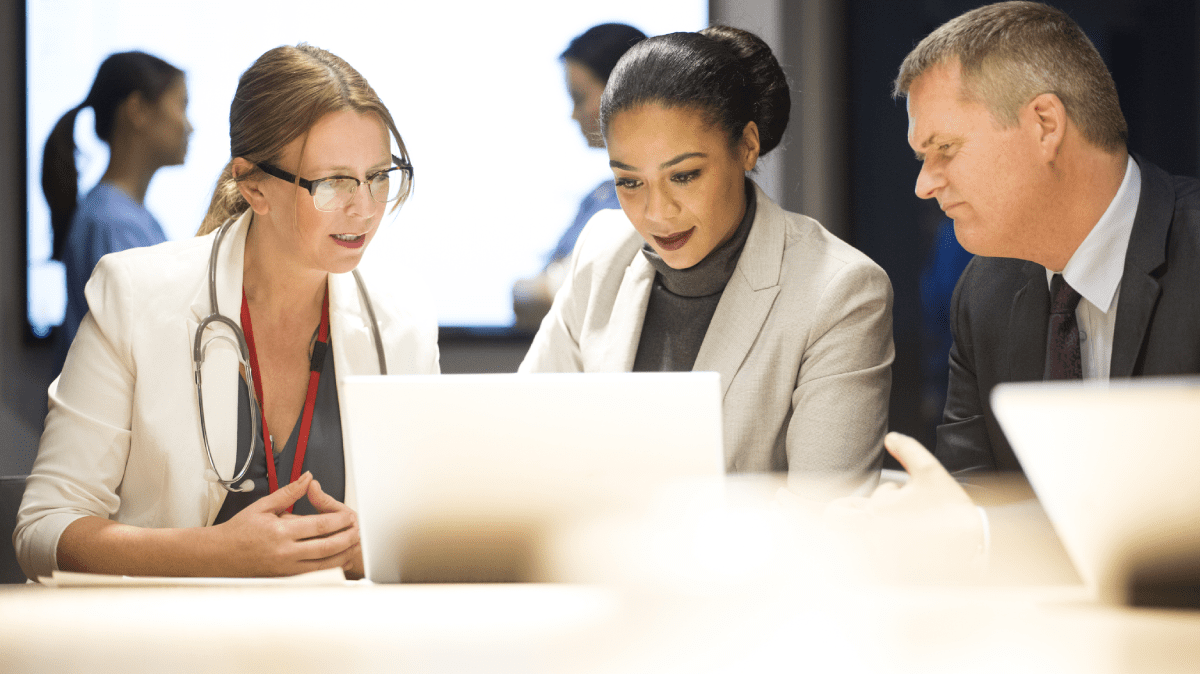 Plan of Care: Develop a plan of action in partnership with your expert team.

A plan of care is developed by the patient and provider to guide the direction of care for the individual based on their unique needs and condition. That care plan becomes a useful tool to promote their future health.
Likewise, your hospital must partner with a team of experts to develop a plan that is specific to your needs. That team must be able to work successfully with both smaller community hospitals and the largest health systems in the country. It is essential to identify a team with experience and familiarity with the wide variety of purchased services vendors. A strong partner will have access to market-competitive and best-in-class pricing to help your hospital develop an achievable 'care plan' that will set your organization up for long-term success.

Patient Compliance: Implement the plan of action.

Patient compliance remains a huge talking point in healthcare as a treatment is only effective if it is completed. In other words, a plan of care is useless unless it is put into action.
Once data is gathered and a plan agreed, you need an experienced team to analyze contracts and negotiate the best prices available to you through your vendor. VIE Healthcare undertakes the tedious work of contract reviews and line-item analysis of your invoices, but we do not stop there. We also perform the challenging work of negotiating with vendors- and we do it well. You need a partner who works with you to develop a plan of action and see it to completion.

Follow Up: Continue the conversation.

Anyone who has worked in healthcare knows the importance of follow-up visits. A patient may have their immediate need for surgery addressed in the operating room, but if they do not follow-up with the surgeon postoperatively complications can arise. The patient-provider relationship is not a one-time interaction. In order to promote long-term health, the relationship and conversation must continue.
The healthcare landscape today is complex and always changing. A single review of contracts and invoices along with one series of negotiations are not enough to protect the financial health of your organization. It may provide immediate savings, but what will ensure sustainable financial health for your hospital? The answer is an ongoing relationship with an expert team, whether internal or external, that will regularly analyze your purchased services contracts and spend. VIE Healthcare's clients continue working with us because of the results we deliver.
Regardless of the current financial health of your hospital, it is never too soon to look for opportunities to lower costs and improve revenue.
As a nurse, I strongly recommend that you visit your doctor for an annual physical and attend all necessary screening appointments at the appropriate time.
As a member of the team at VIE Healthcare, I insist that you call for a free check-up on your organization's financial health. Take steps now to promote a healthy future.
For a complimentary consultation, call our office today at 1-888-484-3332, Ext 500 or email us at info@viehealthcare.com.
[1] https://www.ache.org/about-ache/news-and-awards/news-releases/top-issues-confronting-hospitals-in-2018