This article was written by Lisa Miller.
In my previous article, I explored how US hospitals could save around $11 million every year if they invested in their supply chain. Here, I highlight three specific ways VIE Healthcare Consulting can transform your hospital supply chain.
Your supply chain accounts for up to 45% of your hospital costs but supply chain management is becoming increasingly more complex. We know from the work we do with our customers that implementing the right supply chain strategy can:
• Deliver dramatic margin improvement.
• Improve operational efficiency.
• Enhance your patient care.
Supply chain management is crucial to the successful operation and profitability of your hospital. But with so many moving parts, most hospitals struggle to manage their supply chain successfully.
That's where VIE Healthcare steps in. As trusted partners to our clients, we improve every link in your supply chain while empowering hospitals with sustainable improvement initiatives.
Our innovative approach operates on the following process:
• A comprehensive assessment of independent supply chains.
• Identify opportunities for "big-bucket" operations savings.
• Implement critical non-labor expense reduction initiatives.
• Reduce clinical variation and purchased services spending.
• Develop active partnerships with physicians and clinicians.
• Optimize the OR supply chain and improve inventory analysis.
• Independently benchmark prices and map reimbursements.
• Apply the latest data analytics technology to accurately collect and evaluate supply chain patterns.
Our unique strategy enables us to implement practical lean solutions for your supply chain to achieve dramatic improvements to distribution and warehouse processes, technology support and interim management.
In addition, we offer the following three specialized services:
Hospital Supply Chain Price Benchmarking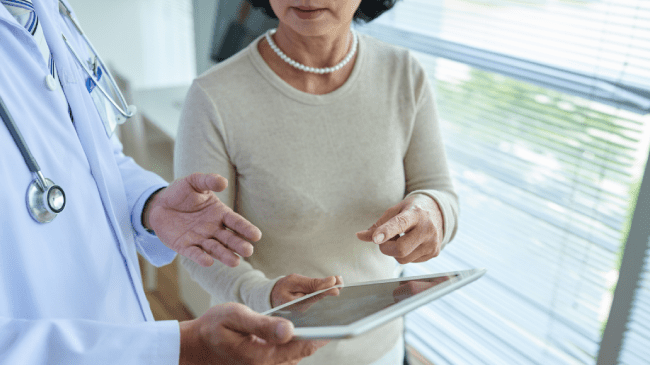 Benchmarking is critical for successful supply chain management but is often overlooked by healthcare systems. Effective benchmarking can identify huge opportunities for cost savings and transform your supply chain performance.
Our approach to benchmarking is unique.
Our team of experts examine not just the top 100 vendors, but also the top 101 to 1000 vendors to achieve dramatic cost savings through accurate benchmarking.
VIE Healthcare examines not just the top 100, but the top 101-1000 vendors to achieve dramatic cost savings through accurate benchmarking Click To Tweet
The addition of this "middle level" vendor space allows VIE Healthcare to identify cost savings that are otherwise overlooked by many healthcare systems and consultants.
Our process incorporates the following steps:
• We take a "deep dive" into the top 1000 vendors to uncover your maximum potential cost-saving opportunities.
• Our cost-saving experts identify huge opportunities for savings from the top 101–200 vendors, an area often overlooked by other companies.
• We collect smaller savings from the top 201–1000 vendors, adding up to massive overall savings for our clients
Hospital Supply Chain Leadership Development
Rapid changes in technology are pushing supply chain management into uncharted territory. This disruption offers innovative supply chain leaders the opportunity to create more efficient care delivery models and enhance patient care.
But most healthcare executives are facing numerous challenges and are not always able to ensure optimal supply chain performance.
VIE Healthcare offers expert supply chain leadership, customized for your hospital's needs. Our experienced consultants provide hands-on, effective solutions to supply chain management, offering:
• Extensive experience in hospital supply chain management.
• Unparalleled expertise in operations, purchased services and executive leadership.
• Specialized skills in supply chain integration, transformation, and cost reduction.
• Comprehensive pricing and utilization optimization, strategic sourcing, and contracting.
• Cutting-edge services for hospital-wide supply chain training and mentorship.
Our supply chain leaders don't just take the reins of your supply chain.
Our goal is to train and empower your staff to ensure they are fully equipped to independently transform the leadership of your supply chain.
Hospital Supply Chain Optimization
The pursuit of value-based healthcare is one of the key trends affecting the supply chain in 2019. Value-based payment models require a whole new way of delivering care and providing services. Providing price transparency is central to this but it is no small task for the majority of healthcare systems.
In order for your hospital to thrive, you must have a full understanding of your costs with supply chain optimization. We achieve this for our clients by delivering the following strategies:
• Our comprehensive supply chain optimization allows hospital managers to see the complete costs of treatments and procedures, enabling confident decision-making
• Our method of supply chain optimization can also connect true costs to outcomes, which is persuasive when negotiating physician preference items and measuring efficiency.
• Our supply chain mapping creates price transparency and understanding. Costs can be closely tied to services and outcomes, providing clarity. The accuracy of charges and payments is also assured as expenses are carefully compared to reimbursements.
Transform your supply chain with VIE Healthcare. We offer unmatched supply chain expertise to optimize your hospital operations.
For a complimentary consultation, call our office today at 1-888-484-3332, Ext 500 or email us at info@viehealthcare.com.