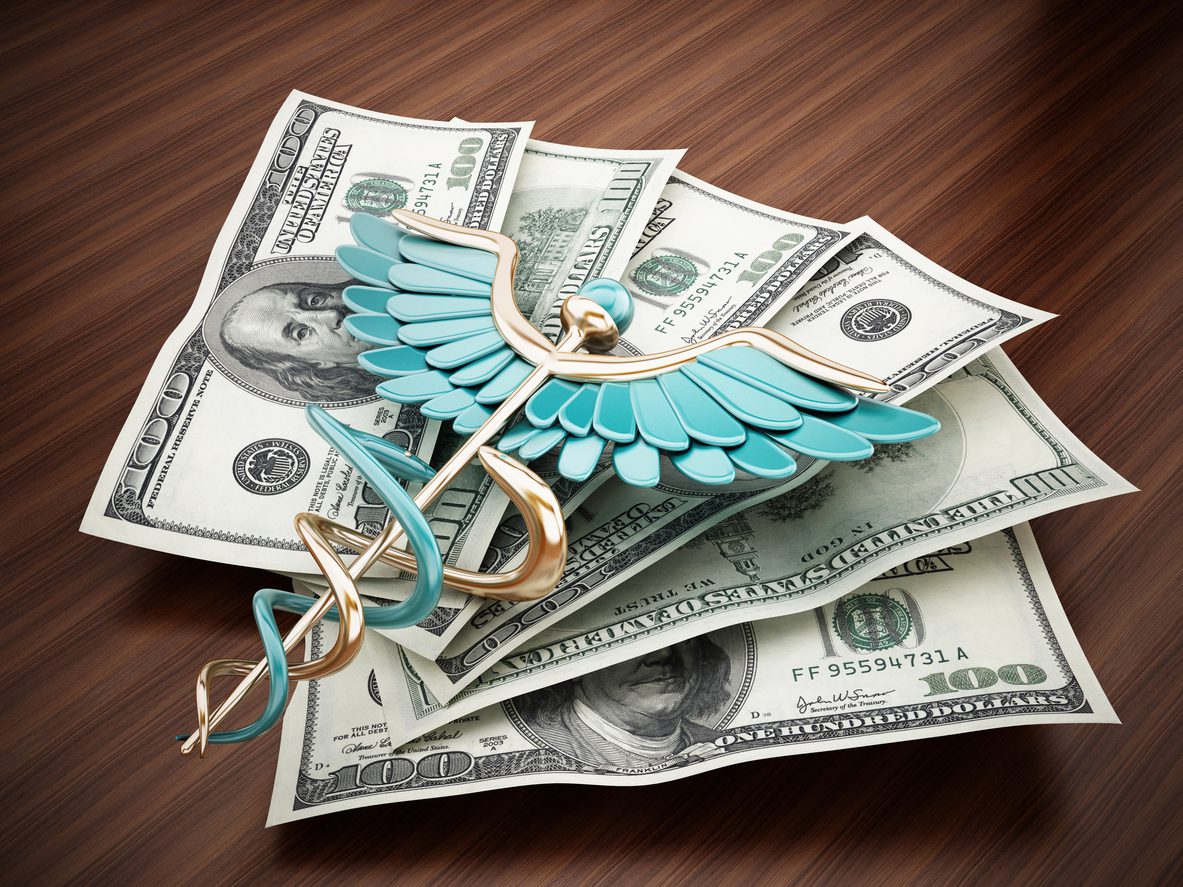 Here are a couple of points in the name of price transparency for FY 2019 and beyond according to Becker's Hospital CFO Report.
"5. Under CMS's final inpatient payment rule for FY 2019, hospitals are required to publish a list of their standard charges online in a machine-readable format and to update this information at least annually. Hospitals are currently required to make this information publicly available or available upon request.
6. As part of the proposed IPPS rule released in April, CMS put out a request for information to better understand what stops providers from giving patients sufficient price information and how price transparency can be improved. The proposed rule highlighted concerns such as surprise out-of-network billing, particularly by radiologists and anesthesiologists, and unexpected facility fees. In the final rule, CMS said information and suggestions submitted to the agency will be considered for future rule-making."
Increased Cost & Increased Competition
Along with the rising cost of healthcare, the increased prevalence of high-deductible health plans has placed a tremendous financial burden on patients.
A study by the National Bureau of Economic Research shows that high-deductible health plans do indeed reduce healthcare spending, but not for the reasons that health insurers had hoped. Instead, the reduction in healthcare spending is due to the fact that patients are skipping/delaying care and refusing to fill prescriptions as concerns loom over their ability to pay for these treatments. By delaying necessary care, patients are setting themselves up to face greater complications, and therefore greater healthcare costs, in the future. With the rising financial burden, healthcare consumers are becoming more interested in "shopping around" for the best quality of care at the best price.
"To continue running profitable businesses, hospitals and providers must help consumers plan for healthcare costs appropriately by providing clear, accessible, and accurate information about pricing." (https://cdn2.hubspot.net/hubfs/498900/Parallon_WP_August2018.pdf)
According to PwC's Health Research Institute (HRI), U.S. hospitals are losing customers to retail clinics, standalone surgical centers, and walk-up medical facilities. Remaining competitive means they must make their prices more transparent, accessible, and defensible.
Changes on the Horizon
Currently, hospitals are required by CMS to make a list of their standard charges available to the public upon request. For the FY 2019, hospitals will be required to publish this list "via the Internet in a machine-readable format and to update this information at least annually, or more often as appropriate. This could be in the form of the chargemaster itself or another form of the hospital's choice, as long as the information is in machine-readable format." (http://www.hfma.org/OnlineChargePosting/)
Patients have become increasingly confused over pricing, with growing concern about their out-of-pocket expenses.
Click To Tweet
CMS has made clear their desire to increase price transparency in healthcare. They are seeking to discover what barriers exist that prevent providers from disclosing out-of-pocket expenses to their patients and are committed to making changes that support greater transparency. Suzanne Delbanco, executive director of the Catalyst for Payment Reform, expressed that by making standard charges public, hospitals may face a certain level of scrutiny from patients that they have not had before, leading to more competitive pricing – or at least more reasonable pricing. (http://www.hfma.org/OnlineChargePosting/)
Be Proactive, Not Reactive
As CMS rule changes encourage this shift towards greater price transparency, hospital leaders must ensure that they are receiving the best prices from vendors/suppliers so that they are able to provide services at competitive rates. Additionally, "in a competitive healthcare landscape, the facilities that discover how to provide patients and their families with a simple, intuitive way to find pricing information on their own will be better equipped to attract new patients and retain existing ones." (https://cdn2.hubspot.net/hubfs/498900/Parallon_WP_August2018.pdf) With these things in mind, it becomes clear that revenue cycle managers and other healthcare leaders must develop effective price transparency programs if they hope to stay ahead of their competition.
By implementing standardized pricing for the most common services, healthcare providers can minimize a patient's cost-confusion and potentially broaden their customer base by attracting more patients. Using technology to help patients determine the cost of a procedure or visit with a particular doctor at a particular facility can also give some control back to consumers, leading to improved patient satisfaction, and ultimately, more customers. Making prices clear and creating user-friendly platforms will encourage consumers to use the forward-thinking healthcare provider that has made the daunting process of finding quality care at a competitive price more manageable.
Additional info: While healthcare providers can list the standard charges, another major factor to consider is the amount that insurance companies will pay for specific procedures. Variation between what hospitals charge for certain services is less than the variation between what insurance companies will pay. (https://clearhealthcosts.com/blog/2015/09/insurers-payments-vary-hospital-charges/)