This article was written by Lisa Miller.
Interim Supply Chain Help
"Asking for help is a sign of strength, not weakness."
This mantra is one that psychologists teach us to remember, especially when we're faced with an overwhelming task.
When it comes to interim supply chain help, now is the time for hospitals to call in the experts.
Interim supply chain help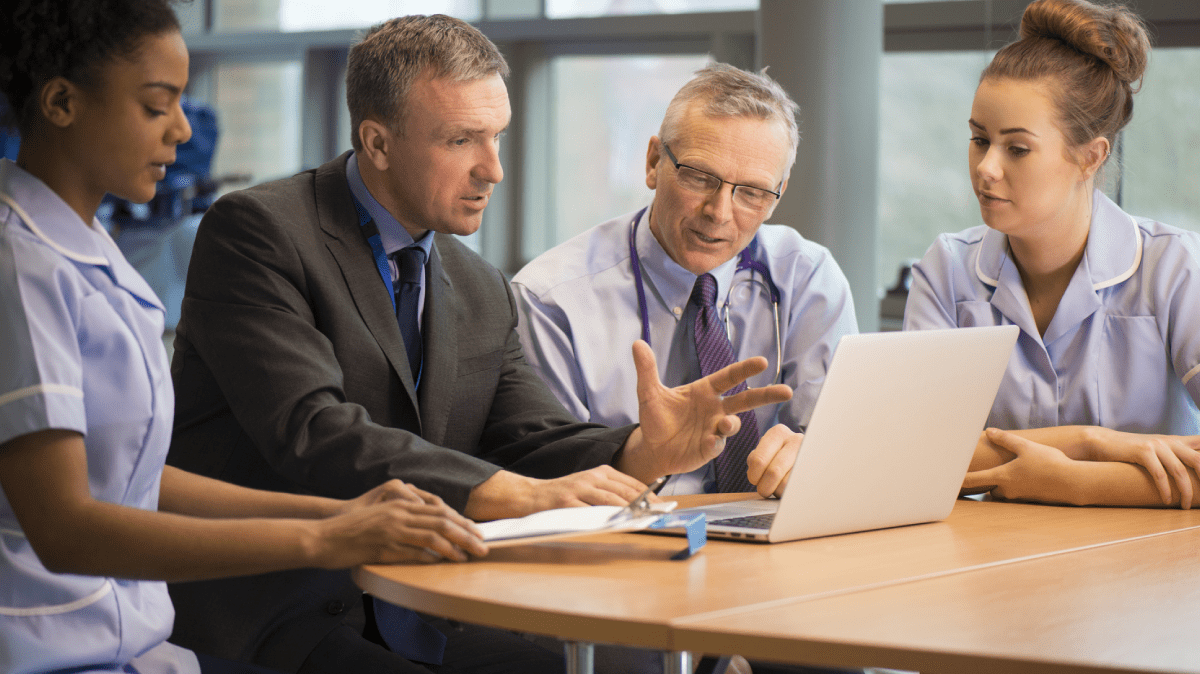 When choosing that help, we seek assistance from those who are able to "jump right in" and alleviate some of that burden.
Right now, hospital supply chains are overburdened.
VIE Healthcare® Consulting can be that experienced partner who can "jump right in" and utilize our 20+ years of experience to supplement your team and provide that critical interim help.
VIE Healthcare's consistent and proven ability to succeed in the supply chain arena is unrivaled, and our team's expertise and outstanding skills makes us the "go to" lifeline your hospital needs right now.
VIE Healthcare's proven ability to succeed in the supply chain arena is unrivaled. Our team is the lifeline your hospital needs right now. Click To Tweet
Interim expertise from VIE Healthcare:
VIE Healthcare can "jump right in" to deliver the vital interim help your hospital needs right now in the following areas:
1. Supplement the supply chain workforce
a) We are experts in purchasing, inventory control, process improvement/efficiency, and supplier relations.
b) We are leaders in the complexities of purchased services (i.e. benchmarking, contract development and negotiation). Our knowledge spans all hospital operations and includes: clinical services (i.e. blood, O2, rehab services), financial/administrative (i.e. HR, revenue cycle), environmental (i.e. EVS, waste, laundry/linen), support services (i.e. IT, telecom, telehealth, biomed/service and maintenance) and others.
c) We have developed relationships with medical supply companies (including the intricate specialties of high-cost implants and medical devices/OR and cath lab) to assist our clients with procurement and costing.
d) We are experts in RFP development and novel approaches to complicated supply chain issues.
e) We are team players; we work quickly, efficiently and collaboratively.
2. Data analysis: Our team of expert data analysts have years of experience working exclusively with hospital data to track utilization, costs, and contract adherence. We have unmatched benchmarking experience and offer an unmatched resource for peer pricing data (across multiple US geographic locations).
3. Contract analysis and negotiation: We are skilled negotiators and collaborate with our clients to develop contracts with new vendors and government entities. We consistently serve as the expert third party negotiator for our clients.
4. Telehealth: Our proven expertise enables our clients to onboard telehealth processes – a critical skill in today's climate.
5. IT/telecom: Our comprehensive knowledge in auditing, analyzing and uncovering cost savings is crucial for hospitals as they seek to increase their online presence and web-based services.
Call in VIE Healthcare's experts
The experts at VIE Healthcare are your "go to" assistants to supplement to your supply chain team at this critical time.
We are ready and able to become part of the solution to provide everything your organization requires for your patients and staff right now. 
Call us today at 1-888-484-3332.