Understanding and Navigating Merchant Services
US hospitals accept debit and credit card payments but are not always aware of the total costs charged for these services. Understanding and navigating the system will ensure effective management of all costs associated with collecting revenue.
Hospitals collect payments throughout their organization utilizing different methods. For instance, patient payments can be processed in person or over the phone, while payments are also processed for cafeteria and gift shop transactions. Additionally, larger transactions may be processed for fundraising activities as well as rent payments by physicians.
The benefits of having a consistent cash flow supports the financial structure of the system – therefore understanding the fee and assessment structure is vital to managing costs effectively.
Where is the money going?
Hidden within the transactions are layers of fees and assessments billed by all parties involved in moving funds from the originating bank to your organization.
In most cases, these costs are unclear and confusing.
Fees and assessments originate from multiple points throughout the payment process, which I will explain in more detail below. These are:
Processor
Card Vendors
Gateway
Processor
The processor facilitates the settlement of credit and debit card transactions.
Costs are based on various criteria, but are also negotiable.
Understanding a healthcare provider's card processing structure gives you the leverage to negotiation costs, ensuring your organization receives the best available rate. Click To Tweet
Service and pricing is typically covered within an agreement which locks in the negotiated rates.
It is important to understand that these fees are negotiable.
VIE Healthcare Consulting will negotiate with your outsourced service providers on your behalf to ensure you've received the best possible rate. Our list of services also includes negotiation training to help your organization prepare and achieve optimal results, while maintaining positive vendor relations.
Through a series of collaborative activities, we help your staff to develop invaluable negotiation skills and hold vendors accountable.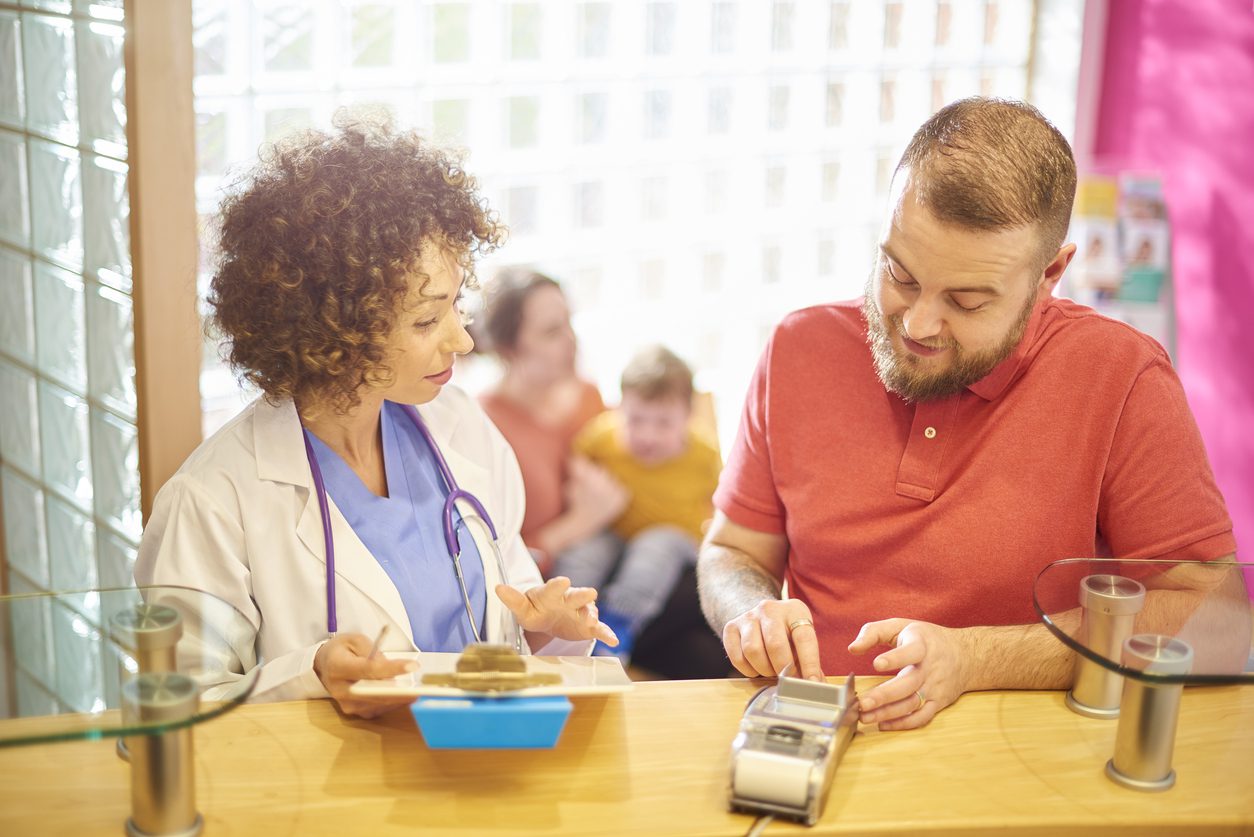 Card Vendors
Card vendors have established fees and assessments which are not negotiable and these costs are set and processed as a pass-through cost.
While the fees cannot be negotiated, an opportunity to improve management of these costs exists. Understanding the various processing levels and data requirements is key to ensuring that the hospital receives the best available rate.
VIE Healthcare can review the transaction data for a healthcare organization and provide recommendations to improve the card vendor processing rates.
Our 20 years of experience working with healthcare organizations across the country gives us the necessary insight to make appropriate recommendations.
Payment Gateway 
The Payment Gateway allows a healthcare system to process e-commerce transactions, ensuring that information is protected and securely transmitted.
The Gateway fee structure is tiered based on transaction quantity and is negotiable. A set and negotiated rate is assessed on each transaction.
The charges relating to the Payment Gateway are reported as part of the monthly Merchant Service Statement and is where all of the fees noted above are reported. In the experience of VIE Healthcare, these statements often lack clarity given the volume of data and transaction details provided each month.
Revenue received by the hospital is generally net of all fees and processing assessments. In most cases, this means revenue is processed and often settled without hospitals having clarity into the actual costs and no review to ensure:
Negotiated fees and assessments are accurate.
Cards are optimally processed with the vendors.
VIE Healthcare offers in-depth transaction analysis for hospitals, providing stakeholders with the information needed to understand and manage merchant card costs. Visibility into this line item detail of all transactions is key.
Case Study:
VIE Healthcare performed a detailed transaction analysis for a healthcare system. The analysis included reviewing each transaction, all fees and assessments comparing the costs to the Merchant Agreement and evaluating the vendor card rates.
Our Findings:
Contracted Merchant Assessments and fees were billing incorrectly.
Vendor cards were downgraded and charged a higher rate because critical data was not inputted at the point of sale.
Our team of experts worked with the vendor to recover the overcharges billed resulting in a $15,000 refund to the organization.
Additionally, VIE Healthcare collaborated with the organization to support processing improvement procedures to ensure that transactions would be completed with all required data.
We were able to bring annual savings in excess of $100,000 to the healthcare system.
VIE Healthcare works with many healthcare organizations across the country to bring significant and sustainable cost reduction through real-time visibility into their telecommunication data.
For a complimentary consultation, call our office today at 1-888-484-3332, Ext 500 or email us at info@viehealthcare.com.