Hospital Analytics: Achieve Healthier Patient Outcomes & Cost Efficiencies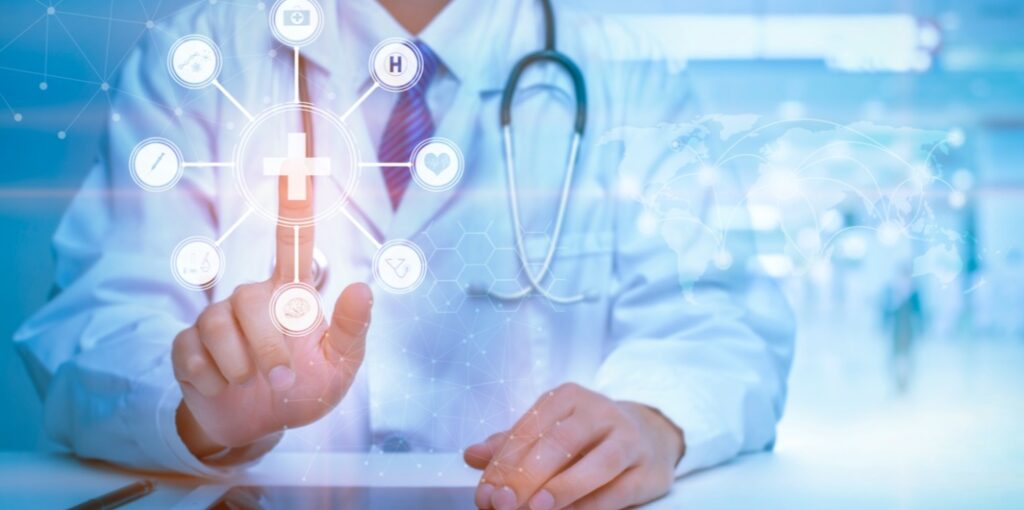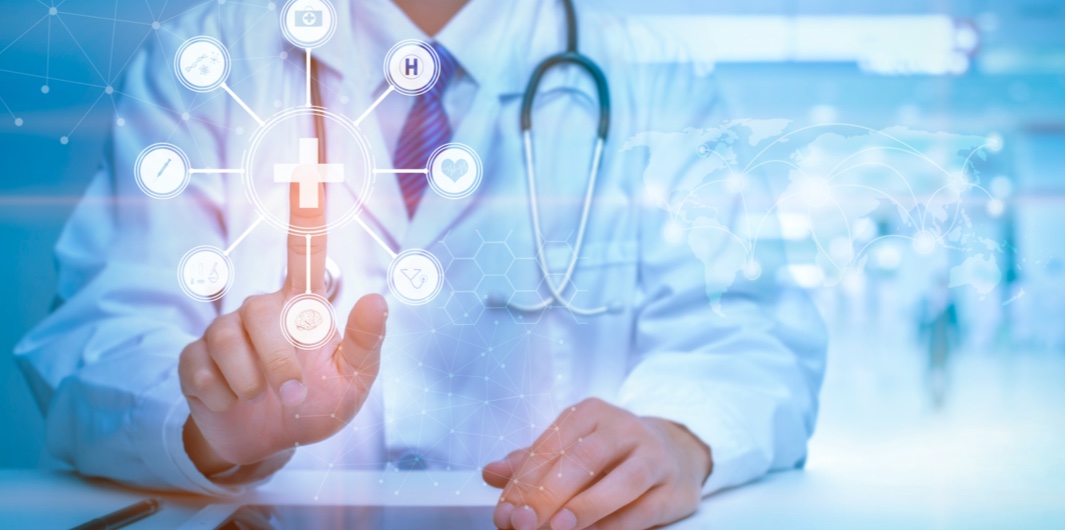 Hospital analysis enables better decisions around patient care and cost management. VIE partners with health systems to:
Interpret and analyze hospital data insights in patient care and critical areas of spend.
Leverage hospital financial benchmarking data to identify vital cost savings opportunities.
Provide insights into the patient experience to support innovation.
What Are Hospital Data Analytics?
Healthcare providers are required to report patient care and hospital financial performance metrics to comply with state and federal guidelines.
Good quality hospital data combined with key hospital metrics helps health systems provide better patient care and enables innovation in diagnoses and treatment.
Hospital data analytics helps hospitals to:
Track overall performance
Monitor patients and outcomes
Track bed occupancy
Improve patient care
Uncover inefficiencies
Allocate hospital resources more effectively
A data analyst in hospital will be responsible for tracking and analyzing data.
Both clinical data and hospital analytics assist hospital administrators, in addition to providing a clear picture of hospital financial performance metrics.
Sources of Hospital Statistics
The main sources of health statistics that deliver key hospital metrics are: (
1
)
7 Sources

of Hospital Statistics
Surveys
Administrative & Medical Records
Claims Data
Vital Records
Surveillance
Disease Registries
Peer-reviewed Literature
10 Ways Hospital Analytics Benefits Healthcare Organizations
Hospital data analytics are used by health systems to enhance patient care and optimize cost management in multiple ways. For instance:
Staffing: Hospital analysis of relevant data enables more effective workforce planning. Historical admission records are analyzed to identify trends and accurately predict patient admission levels with key hospital data insights.
Patient satisfaction data: Patient surveys and social media engagement data help hospitals to evaluate patient satisfaction. Carrying out a hospital analysis on these qualitative tools allows for personalization of care based on feedback. Healthcare analysts review patient workflows to identify areas of opportunity and mitigate patient risk factors.
Patient cost efficiency: Clinical data is used to identify at-risk patients and adjust care accordingly. Hospital analysis allows for more targeted cost management of the patient population, resulting in better outcomes and a balance of cost optimization.
Perform utilization analytics: Utilization analytics evaluates the efficiencies of different departments and physicians. Combining hospital data analytics with patient data creates a holistic overview of your organizational performance to assist with strategic planning.
Pro-active patient care analytics: Hospital data insights are used to track and target patients for services that lead to improved health outcomes, for instance, disease management programs.
Managed care analytics: Managed care analytics enables hospitals to differentiate between increased spending due to population changes, versus provider inefficiencies.
Financial analytics: Financial modeling can work with statistical and mathematical models to predict future financial needs and optimize existing budgets. These models can also give a more in-depth look at hospital financial performance metrics. Health data analysts review spend related to administrator salaries, and medical device spending to identify trends. Payers, vendor contracts, distributors, and supply chain are more effectively managed.
Provide spend data analytics: Spend data analytics deliver a real-time view of a hospital's spend on supplies and services. Cost savings opportunities are identified by the data analyst in hospital to create a new pricing structure.
Healthcare ethnography: Gaining frontline insights from the patient perspective improves the delivery of care. Our ethnographers use this patient data to understand how to improve the patient experience. Our holistic approach involves gathering subjective insights to accompany hospital data analytics and equip your hospital with vital tools for continuous innovation and improvement.
How Real-Time Data Can Improve Patient Care: Co-ordination of patient care is a complex and vital service for every healthcare organization.(2) Real-time data ensures patients are monitored with live data feeds. Patient care analytics are utilized to deliver appropriate and effective care to patients.
How To Reduce Costs With Hospital Benchmarking Data
Hospital financial benchmarking data compares costs between providers, hospitals, and healthcare systems to identify areas where charges occur unnecessarily. For example:
Historical purchasing patterns are examined and compared with expected costs based on the hospital population.
Prediction model data is applied to forecast trends and compared to hospital financial performance metrics.
Hospital benchmarking data allows hospitals and practices, individual clinicians, and other healthcare organizations to monitor their own performance.
Benchmarks can be applied to key hospital metrics, including patient characteristics, volume, processes, and outcomes.
Hospital benchmarking data is also critical to identify cost savings opportunities in areas including the hospital supply chain.
Hospital analytics provides accurate price transparency to deliver care according to current value-based payment models. Real-time data paves the way for supply chain optimization for cost savings and better spend management.
Key Takeaways: Hospital Data In Healthcare
Hospital data insights helps hospitals to provide quality care and enables innovation.
Hospital data analytics is used in numerous ways, for example, in monitoring services that lead to improved patient outcomes. A hospital data analyst is responsible for tracking these metrics.
Healthcare ethnography combined with hospital analysis helps to improve patient satisfaction data.
Hospital analytics combined with real-time data can improve patient care.
Hospital benchmarking data identifies cost savings opportunities in critical spend areas.
How a Team of Healthcare Data Analysts can Help
Working in close collaboration with your hospital, our team of hospital data analytics experts:
Assess hospital data to identify high-level cost savings opportunities.
Combine patient satisfaction data with ethnography to improve the patient experience.
Rapidly implement vital insights, addressing your hospital analytics outcome measures and knowledge gaps.
Analyze and deliver business intelligence, enabling healthcare executives to make more informed decisions related to cost management and patient care.
Evaluate hospital financial benchmarking data to identify cost savings opportunities in the hospital supply chain, purchased services, and other critical areas of spend.
Frequently Asked Questions About Hospital Data Analytics In Healthcare