6 Ways to Control Costs in Your Healthcare Organization
By Improving Accounting Practices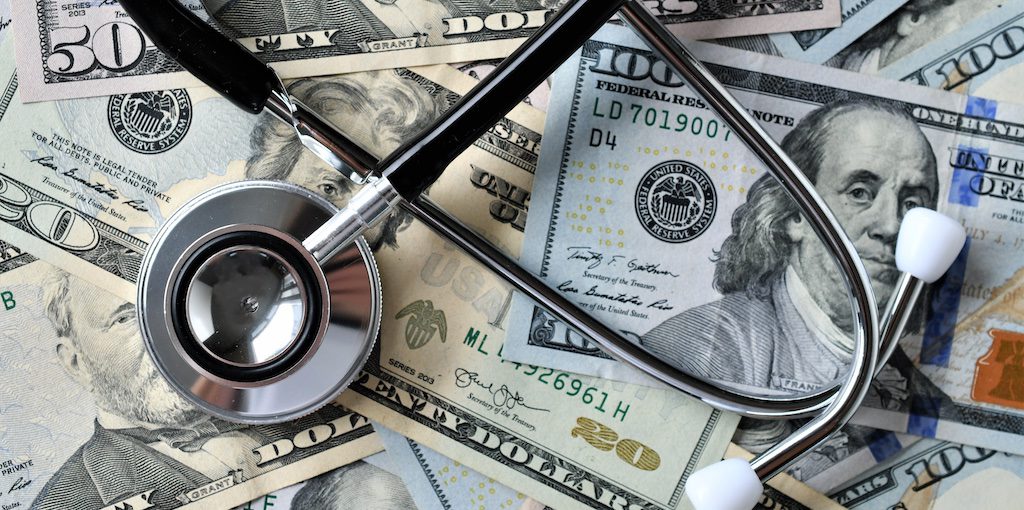 In spite of overcoming multiple serious hurdles in the face of a global health crisis, the healthcare industry is massive, and can often be slower to adapt to more mundane challenges. As healthcare as an entire industry finds itself at the intersection of cutting-edge technology and large amounts of capital, costs can often get prohibitively expensive on the best equipment and supplies for individual hospitals and providers. While everyone wants our healthcare workers to have the best tools and resources at their disposal, the economic reality is that rising costs can often make continued operation a struggle for some hospitals and clinics.
As the technology that you use in the healthcare industry becomes more sophisticated, so too must your accounting techniques and financial strategy. Not every clinician is going to be an accountant, but there are many ways that your healthcare organization can leverage better accounting to manage costs. Every bit that you can trim from costs counts, and streamlining your accounting practices are a great way to lower costs and have more capital on hand for the treatment of your patients and the future of your organization.
1. De-clutter Your Accounts Receivable Process
Late payments from patients and coding errors causing costly delays and rejections from insurance providers typically account for the most serious gaps in the cash flow of most hospitals and clinics. The longer debts sit, the more likely they are to be harder to collect. Automating reminders for patients at regular intervals before and after their visit not only reminds them to pay their debt but also frees up administrative staff to work on other aspects of accounts receivable. Some debts will still inevitably linger, but eliminating forgotten payments immediately gives your cash flow a significant boost.
Coding errors are responsible for a significant amount of insurance rejections. Ensuring that your codes follow very clear-cut guidelines for staff and are double-checked is one of the most significant and efficient steps you can take to boost your cash flow and save potential costs. The Medical Group Management Association found in a 2019 study, that 36% of all insurance denials are due to incomplete coding or information, compared to only 15% denied for eligibility.
This represents a massive portion of costs. Insurance denials may come back to you on appeals, but at best it's a short-term hindrance to your cash flow. The best way to make sure that you get promptly paid from insurance providers is to make sure that claims are coded properly and completely each time.
2. De-Mystify Profit & Loss Statements
Everybody knows that the regular profit & loss statement is a useful tool for spotting opportunities for improvement or areas of high performance in your organization. If the material it provides is dense or lacking context, however, you're unlikely to see any of the key decision-makers taking much wisdom out of it. Your P&L should be designed for the readers and should be a time for you to showcase the performance from the previous period.
Releasing materials along with your P&L that take the raw numbers and add more in-depth analysis and context may help the leaders in your organization make better decisions, or maybe your team would prefer supplements containing extra numbers for them to crunch. Either way, the organization runs best when decisions are as informed and educated as possible, so any way to get top decision-makers familiar with current revenue streams and cost figures will cultivate a more sustainable financial future.
Your P&L may not ever be something that your team is chomping at the bit to read each period, but cutting out unnecessary information and attempting to make the material as engaging as possible will help. Many of the executives in your company may never be accountants, but they need to appreciate the nuance of your financial situation and strategy.
There are many ways to plan an effective receipt and invoice management system. By far, the only method of cataloging these necessary documents is having no plan at all. Your policy about receipts and invoices needs to be consistent and universal. When receipts are needed by accounting for tax, inventory, or any other reason, not having them available usually results in potential revenue loss.
While many hospitals have continued to rely on the storage of physical receipts, digital means of preserving or cataloging records are also perfectly sustainable if all relevant regulations are followed. Digital storage has the added benefit of being able to be easily recalled for use later without digging in file cabinets or boxes, so some organizations choose to use both for an accessible record of receipts and a functional digital copy.
Whatever your organization's plan is for receipts, invoices, and other critical documents acquired during the course of daily business, it needs to be easy to do repeatedly and engrained into all staff. A few misplaced receipts could potentially cost massive amounts of lost capital in tax deductions or warranty claims. This is why it's important to design a system that can be as reliable as possible day to day.
4. Gather all the Data Possible
Your ability to make solid financial maneuvers and ability to identify wasteful bloating in your infrastructure relies on your ability to compile comprehensive data on your organization. The money tells the story, and a robust accounting system should be able to identify all costs and revenue. You can leverage this information to identify needs and see places that you are hemorrhaging costs so that solutions can be devised.
Compiling valuable financial data doesn't itself cut down on any costs, but is absolutely essential in creating future avenues to do so. If the goal of the journey is sustainable revenue streams and manageable costs, consider your comparative history of financial data your map to getting there. Previous missteps and successes can inform future choices, and without learning from the past you'll likely repeat previous patterns.
With technological solutions currently available, there are serious tools out there for medical cost analytics. These systems or services can help break down your cost precisely so that comparing costs of suppliers, contractors, and providers is easy and intuitive so that you can make sustainable choices. The more available and accessible your data is, the fewer costly missteps your organization is likely to make.
Advancing technology is what enables large organizations with many moving parts to function, and it's no different in the healthcare world. Though some of the most cutting-edge technologies are first unveiled in healthcare, often individual hospitals and clinics find themselves behind the technological curve. While old-fashioned ways of doing things may have worked fine previously, with the speed business is conducted in the modern medical field, your organization can't afford to not stay up to date.
There are many technological tools out there that could be of massive benefit to hospitals. One of the most obvious is comprehensive cloud storage solutions. Cloud storage for the often extensive equipment, care, and financial records that a medical practice generates removes the tedious, time-wasting tasks of dealing with medical records and billing statements, and instead can allow accounts receivable and other accounting departments lightning-quick access to materials they need from where they need it.
Cloud systems can also accommodate AI and other powerful automation that can handle processes like reminders, account audits, and cost analysis. Cloud storage also eliminates most of the risk from catastrophic data loss that on-premises servers pose. There are plenty of cloud solutions available that are specifically geared towards medical practices and designed to comply with all HIPAA regulations. They can be an essential asset not only in cutting down the cost of wasteful tasks but also by helping to compile and organize data better, thus revealing underlying issues in your revenue stream that may exist.
Modern businesses don't always get things accomplished on their own, and you may benefit from looking outside your organization for the specialization and expertise required to give insights on how to cut down your costs. Creating a sustainable cost infrastructure for your organization requires navigating a lot of hardships along the way, and needs a long-term sustainable strategy. Getting some expert input and advice on crafting that strategy could be a massive help.
At VIE Healthcare, we specialize in helping hospitals and clinics formulate successful strategies for overcoming the unique challenges in the healthcare industry so that your organization doesn't end up buried in high costs. Our time-tested hospital cost-saving strategy is linked to a bold vision of your future and taking control of your costs immediately. A delicate strategy for your entire organization's future isn't a job to take on alone. Help from an experienced consultant could give you the extra perspective you need to take control of your costs today.
To see how we could craft a strategy together to get your costs under control and breathe life into your revenue stream, schedule a call with Lisa Miller today.