Efficient Supply Chain Management Can Lead to Many Benefits For Your Hospital, Including:
Increased operational efficiency in healthcare.
A robust and dependable supply chain allows healthcare professionals to deliver superior patient care and provide excellent customer value.
Reduced waste. Lean inventories, process efficiencies, and product expiration management can protect patients and reduce liability costs.
To optimize daily operations, here are seven key strategies to enhance supply chain management in your organization.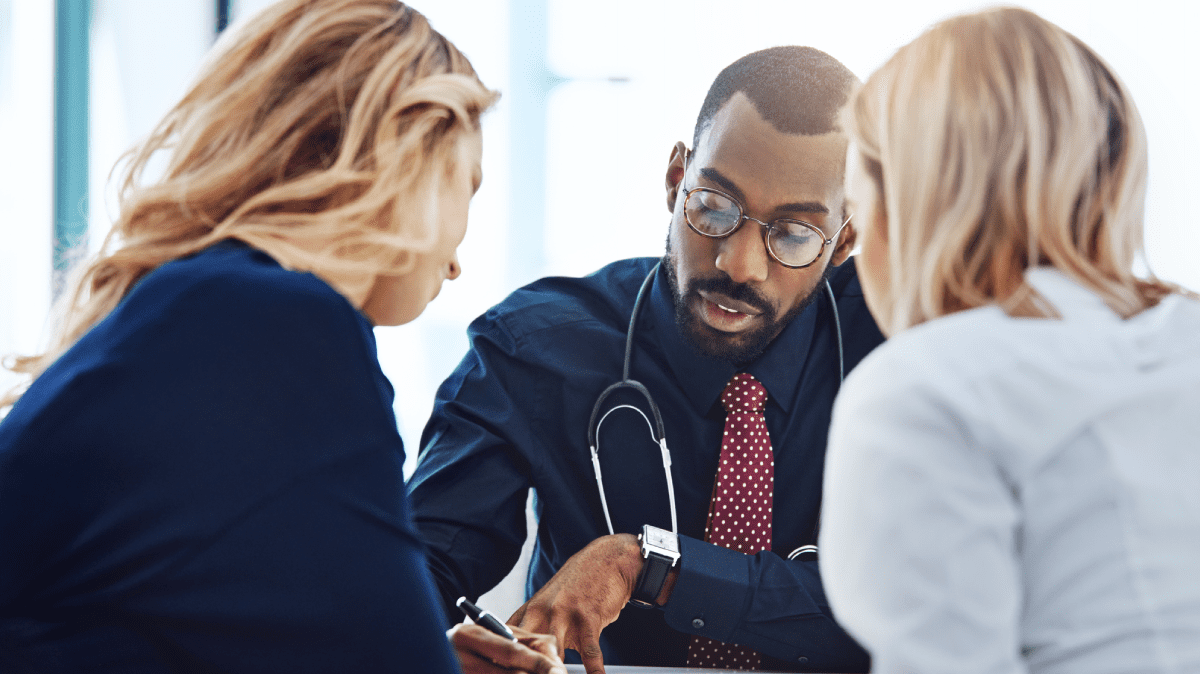 1.  Prioritize Inventory Optimization
Hospital margins are thin, so revenue optimization must involve product expiration management.
When supplies expire because your health facility can't use them, it can negatively impact your margins. Currently, only 50% of hospitals leverage supply chain management strategies to reduce and manage expired supplies.
It is, therefore, crucial to manage the inventory process efficiently, for instance:
Consider implementing a reliable product management system to control inventory levels.
Ensure that your practice is ordering supplies in the right volumes to match the quantity needed. Patient safety should be a priority, and medical supplies should be accessible to the appropriate departments as needed.
At the same time, maintain optimum inventory levels to avoid excess materials accumulating in storage. Low inventory levels may have a positive impact on your bottom line in the short term. It can also affect product availability when demand spikes occur unexpectedly.
Meanwhile, excess inventory can negatively impact profit margins. If your hospital wants to optimize inventory management, partner with the right experts to implement necessary changes and improve procurement efficiencies.
2.  Collect Data and Automate Processes
Gathering the maximum amount of data available supports effective supply chain management in hospitals. Data enables hospital leaders to analyze and understand trends in various departments and discover opportunities for improvement.
Supply chains often partner with third parties that deliver business intelligence on ways to save on capital, purchased services, and consumables. Monitoring and sharing savings milestones will validate your progress before C-suite staff and other key stakeholders.
In addition:
Consider using dashboards to track pricing levels. It will ensure that you don't pay different prices for the same product or service.
Maintain a centralized location for tracking active purchases and any savings you have achieved in completed purchase projects and requests for proposal (RFP).
Invest in robust data analytics and automation tools. They will make your supply chain management less daunting and transform the process into a strategic business intelligence asset.
By focusing more on the right hospital management technology, you can reduce waste in healthcare spending and foster more transparent, data driven choices.
3.  Develop a Strategic Sourcing Approach
Your hospital can gain enormous value with an efficient strategic sourcing approach. The first step is to define the purchasing responsibilities within your purchasing department.
In the past, purchasing departments were only responsible for handling capital and consumables, but their role has broadened over the years. Today, purchasing encompasses IT, purchased services, and even service contracts.
Utilizing benchmarking and analytical resources outside of your GPO for your supply, medical equipment, physician preference items and purchased services spend so you are guaranteeing that your hospital can achieve best pricing and contracting terms that are available in the marketplace.
4.  Evaluate Your Purchasing Controls
Another supply chain management best practice for hospitals is heightening purchasing controls and automation. The ideal starting point is creating or examining your current purchasing procedures and policies, including the order authorization process.
Deploy a reliable enterprise resource planning (ERP) system that can generate electronic purchase orders. An ERP will require you to input your inventory electronically, further improving accuracy in inventory management.
Most suppliers allow the use of electronic data interchanges (EDI). These systems provide many benefits to supply chains, including electronic tracking of orders, deliveries, and confirmations.
If your hospital doesn't have an EDI, consider acquiring one. Once you start capturing data electronically, it will enable you to generate a more accurate item master file.
Technologies to consider to improve your purchasing process include electronic invoicing and payments, barcoding, and automated supply dispensing.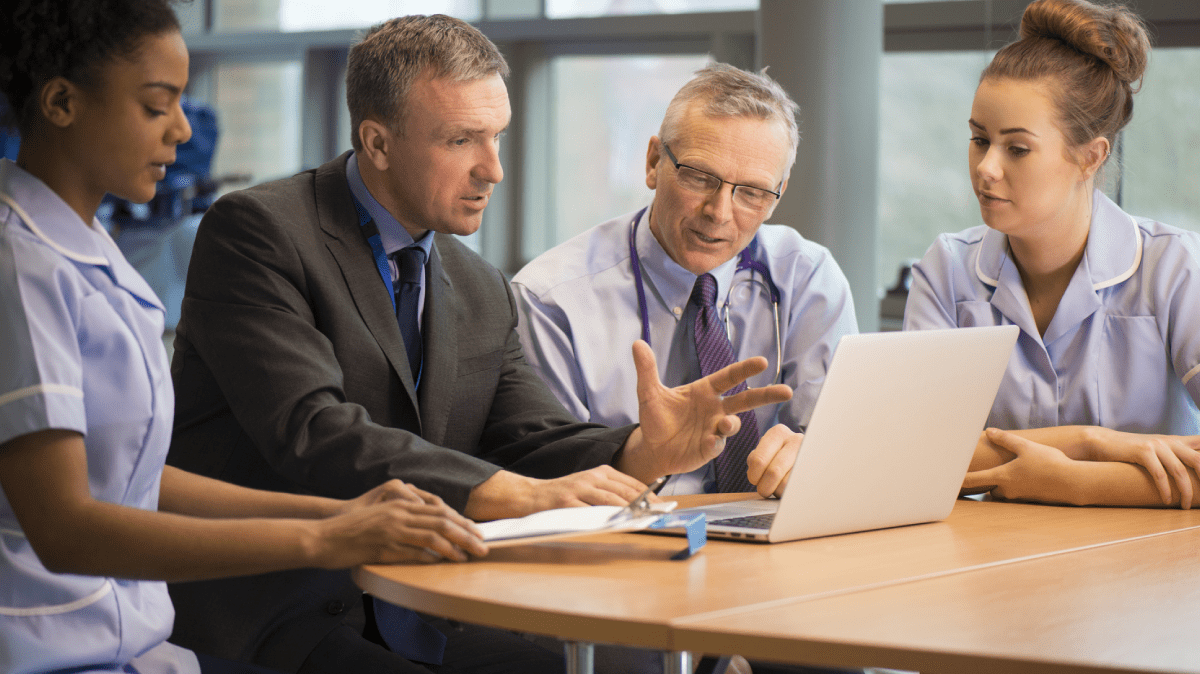 5.  Conduct Careful Contract Management
Most health facilities leave contract management to GPOs. Typically, GPOs leverage contracts depending on your negotiation power. They help hospitals reduce costs on products and services. While your GPO will handle all the aspects of a contract, you should understand the contract pricing.
In a regular healthcare system, competitor rates and the figures paid under health plan contracts significantly influence service pricing. You must address these market forces in your facility's pricing structure.
Failure to pay attention to contracts and market forces can result in your organization being overcharged for products and services. Further, you should scrutinize your contracts meticulously to pinpoint 'strict confidentiality clauses' concerning negotiated prices.
6.  Forecast Demand and Supply Accordingly
Demand and supply go hand in hand, so you should have an effective strategy for handling both. Although this can be a challenge to implement, supply demand balancing is a fundamental necessity when dealing with a pandemic.
For instance, Covid-19 sparked an unprecedented demand for tests, clinicians, and medical support staff.
Resolving acute shortages requires identifying the root cause of the deficit and striving to expand the available supply. During the pandemic, protecting your healthcare team should be your priority.
To stay on top of supply shortages, visibility into your supply chain inventory is vital. In essence, you must be able to access all the elements of your supply chain and observe demand patterns and consumption rates to forecast future inventory requirements.
The better you can predict future shortages, the greater your chances of resolving them before a crisis occurs.
7.  Involve All Departments in Supply Chain Changes
In a hospital supply chain, the customer is the clinical team. Members of the team rely on a robust supply chain for all the supplies, equipment, and services needed to provide excellent patient care.
Supply chains must accomplish their role while minimizing costs for the organization along the way. For this reason, managers may recommend changes that clinicians do not agree with or may question.
Mitigate this issue by involving your hospital staff in decision making. Your organization should have a product committee and value analysis team to promote collaboration.
Invite all stakeholders that interact with your supply chain to discuss what works for everyone and establish clear communication channels. Your staff will be more open to change if you involve them in supply chain strategy discussions.
In particular, deliver value to senior management and C-suite staff by demonstrating how supply chain adjustments impact other departments. For instance, changing inventory levels for surgical instruments without the express buy-in of surgeons can negatively impact clinical POC (point-of-care).
Such changes can also impact the revenue cycle and necessitate changes in the hospital's chargemaster (list of medical supplies and services).
Equipment and supplies touch virtually all departments. A task like updating your item master requires the participation of different departments and support from senior leadership.
If you are seeking specific strategies to improve your hospital's operational and financial health