Efficient supply chain performance is the cornerstone of success for today's leading hospitals. With the ability to turn an under-performing medical center into a model of operational excellence, a highly functional supply chain is the most powerful tool in a hospital administrator's arsenal. Below is a look at the key role supply chain activity plays in your hospital's profitability and seven best practices to help you maximize performance.
Why is Effective Supply Chain Management So Vital to Hospitals?
"Hospital leaders are looking to supply chain optimization as a way to reduce their organization's costs. In fact, recent research showed that hospitals could safely decrease supply costs by an average of 17.7 percent or $11 million annually per facility." – Jacqueline LaPointe, RevCycleIntelligence
Before diving into the steps you can take to improve your supply chain, it's helpful to recognize two key points about supply chain performance. First, the average U.S. hospital is overspending on supply chain activities by millions of dollars. Second, supply chain deficiencies continue to exist in most hospitals despite this overspending.
With these two points in mind, it becomes easier to understand why hospitals should increase their focus on improving their supply chain. Here are some of the specific reasons why effective supply chain management is so important to hospitals:
The patient care cycle unfolds faster and with fewer interruptions
Patient satisfaction increases as treatment delays are minimized
Practitioners can treat a greater number of patients
Procurement staff save money on equipment and supplies
Scheduling managers can predict staffing needs and fill holes with greater ease
Overall performance improvements can elevate a hospital's industry status
What Are Seven Best Practices to Boost Supply Chain Performance?
Clearly, there are many benefits of investing in your supply chain. But knowing where to start and how to execute changes is not always easy. Below are seven best practices that will help your hospital overcome profit-zapping supply chain challenges.
1) Conduct an Internal Inventory Audit
The path to smoother supply chain performance begins with a keen understanding of the assets you have on hand. Click To Tweet With medical equipment and supplies accounting for up to 30 to 40 percent of a hospital's total expenses, the best way to know exactly what devices you have is to conduct an internal inventory audit. Your audit results should clarify the following:
The total number of devices you have onsite
The manufacturer, model, and serial number of each device
The current location of each item
The condition of each piece of equipment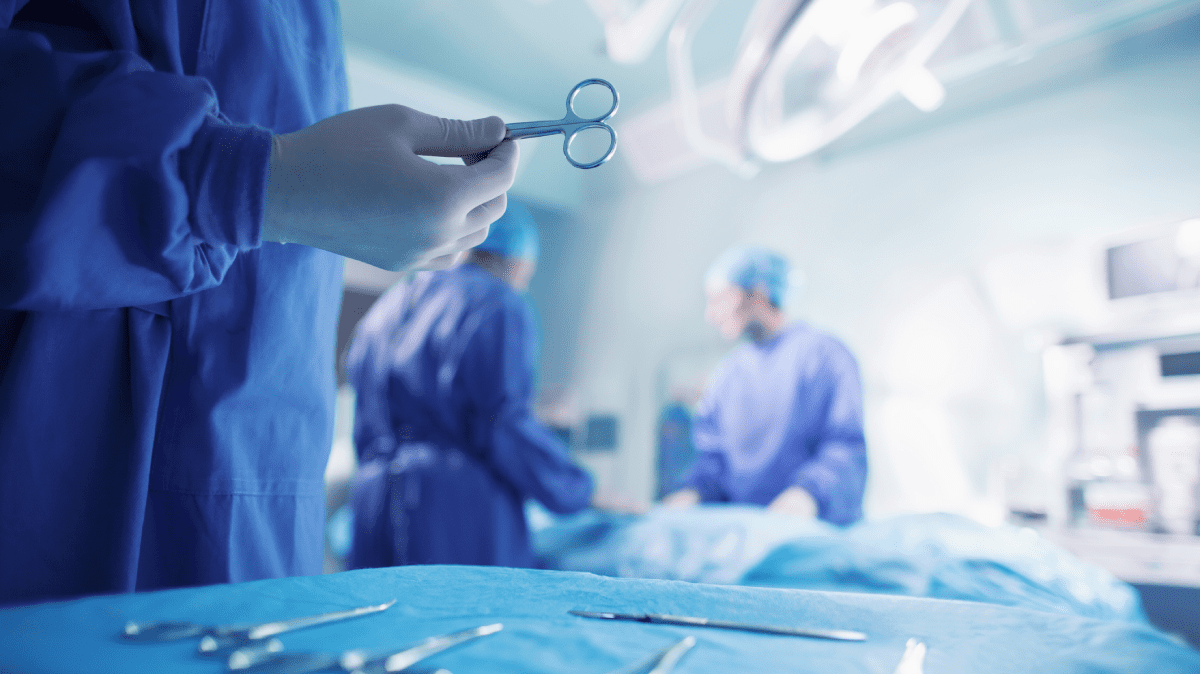 If you are rusty or lack experience with internal auditing, the Texas Department of State Health Services offers an internal quality audit guidance document that you can use to organize your audit. Remember to carefully document your findings to use as a comparison point with future audits.
2) Remove Any Equipment That Is Obsolete or Damaged Beyond Repair
Once you have your audit results in hand, sort the devices by condition and isolate all unused equipment that is no longer supported by the manufacturer or that is damaged beyond repair. These items should be struck from your inventory list and removed from your hospital to free up storage space and allow room for new equipment. As you make plans to discard broken or damaged devices, be sure to properly dispose of them. If your hospital does not have an existing policy in place that addresses equipment disposal, it's a good idea to draft one that reflects current EPA guidelines. Here are some specific options you can explore:
Contact the manufacturer: Sometimes manufacturers offer a discount on a newer model in exchange for your old equipment.
Sell the items to a medical parts dealer: While your equipment may not be fully functional, some components may still be valuable.
Look into recycling programs: Many devices feature stainless steel, which can be recycled to craft new products.
Removing nonfunctional equipment helps eliminate confusion and prevent the scheduling of procedures that ultimately must be postponed or canceled because there is a shortage of equipment. This step can also help increase patient satisfaction by minimizing delays and cancelations for procedures.
3) Introduce Data Analytics To Identify Opportunities for Improvement
"Using analytics for healthcare supply chain management can help deliver insights that can alleviate process inefficiencies, drive standardization, and reduce clinical spending… Data analytics tools have the potential to give supply chain leaders insights into how to mitigate their costs and automate their processes." – Healthcare Tech Outlook Data analytics can transform your supply chain by showing the relationship between accounting costs and patient outcomes. By reviewing real-time data, you can gain valuable insight into parameters such as utilization of resources, characteristics of at-risk populations, and physician performance. With this information in hand, you can reallocate your resources as necessary. Here are some other ways data analytics can positively impact your supply chain:
Streamline procedures used to schedule appointments and process paperwork
Decrease readmissions by pinpointing patients who are at risk for specific health problems
Minimize patient time in the waiting room by adjusting staffing plans to reflect utilization trends
4) Explore Equipment Rental Programs for Rarely Used Devices
High ticket equipment such as linear accelerators (LINAC machines), CT scanners, and PET machines can cost millions of dollars. And the most sophisticated MRI machines can cost over $250 million. These prices are so steep that they exceed can exceed the entire annual budget for many hospitals. And if you only use them for a small number of procedures each year, you won't be able to recoup your dollars. Medical equipment rental programs enable you to meet the special needs of your patients without spending your entire budget on one piece of equipment. While no two programs are exactly alike, most offer the following benefits:
The ability to rent equipment at a tiny fraction of the cost of a new device
Delivery and installation of the specific equipment you require
Retrieval of the equipment at the end of your rental period
Rent to own opportunities with select equipment options
5) Schedule an Annual Pricing Review With Key Vendors
Suppliers of medical devices, consumables, and hospital supplies can quickly become accustomed to receiving regular purchase orders from your hospital. Some vendors become so comfortable that they stop trying to win your business and may even increase prices without your knowledge. While maintaining a solid working relationship with key vendors is critical, it's easy for vendors to become complacent when they know they can count on your hospital for a steady stream of business. One of the best ways to avoid this pitfall is to schedule an annual meeting with every key vendor. Here are some points to cover during the meeting:
Opportunities for bulk discounts and/or tiered pricing moving forward
Anticipated price increases and steps to maintain existing pricing
Pricing discrepancies that exist between a preferred vendor and other vendors selling the same item
Delivery delays and other challenges from the previous year and strategies to prevent them
6) Streamline Equipment Brands As Much As Possible
While it's virtually impossible to order all your equipment and supplies from a single vendor, it is possible to begin streamlining your equipment and supplies. For example, a newly merged hospital may have ultrasound machines manufactured by G.E., Philips, Sonosite, and Samsung. While the quality of all four brands might be outstanding, it can slow the supply chain to maintain equipment from four different manufacturers. Here is a look at some of the specific ways using a wide variety of brands can slow down supply chain activity:
Maintenance and repair visits must be scheduled with four different organizations
Transducers and components are often proprietary, preventing the sharing of accessories
Procurement staff must keep track of four pricing schedules and issue four sets of purchase orders
Newly hired staff will require training on equipment from four different manufacturers
Streamlining equipment brands can boost efficiency in multiple departments. Money and time are saved on procurement, shipping, training, and maintenance. Additionally, your hospital may be eligible for additional price breaks if you increase your spending with one or two key vendors.
7) Foster Communication Between Department Heads to Identify Key Challenges
Every hospital department is touched in some way by supply chain issues. Click To Tweet For example, clinical staff might be grappling with a shortage of ventilators and beds while scheduling supervisors struggle to stay on top of fluctuating staffing needs. Frontline staff are sometimes able to offer groundbreaking ideas for improvement, so it's important to listen to their suggestions. Ultimately, all departments must work together to enable a hospital to achieve its goals. To keep operations running smoothly, administrators must encourage collaboration between departments. Quarterly interdepartmental meetings, shared activities, and surveys are all effective means of receiving feedback from staff regarding supply chain woes. With this valuable feedback in hand, you can build the collaborative environment you need for your hospital to succeed.
What Is the Single Best Way to Maximize Supply Chain Efficiency? 
By adopting the best practices outlined above, you can put your hospital on the path to supply chain excellence. But the single best way to maximize supply chain efficiency is to seek the guidance of a healthcare consulting expert. With over two decades of experience helping hospitals improve their performance and profit margin, VIE Healthcare Consulting is a clear choice for hospitals in search of a trusted solution to their supply chain weaknesses. We invite you to contact us to schedule a complimentary consultation with one of our margin improvement specialists. We look forward to helping you transform your supply chain into a well-oiled machine!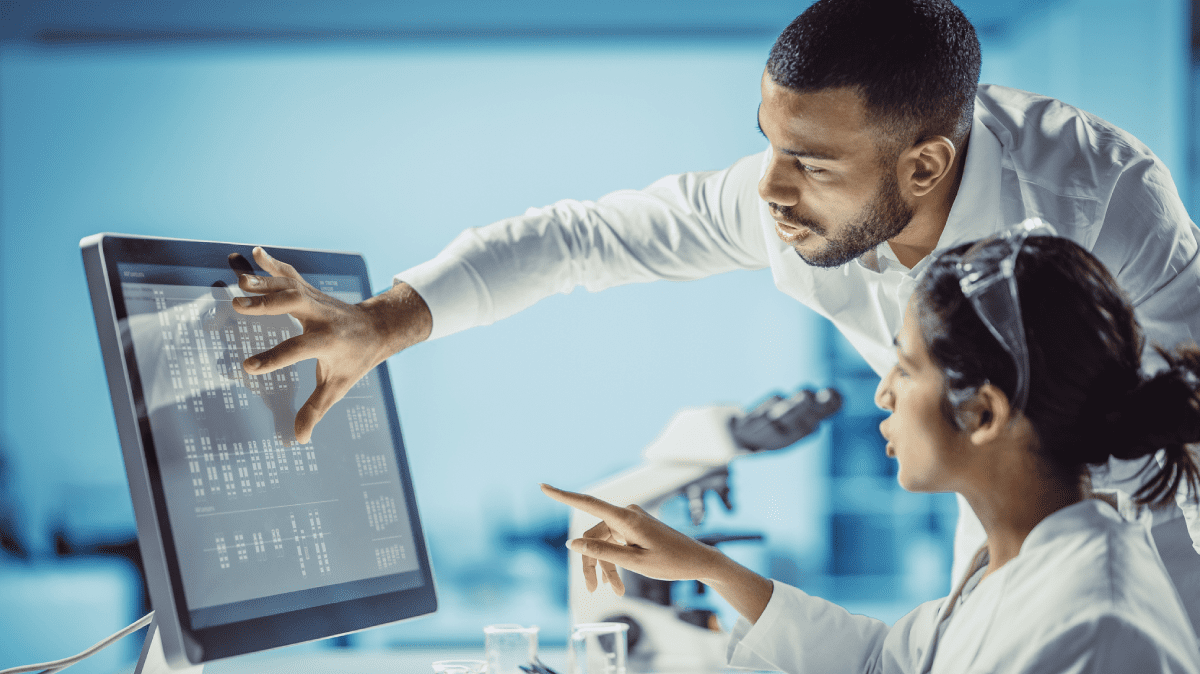 VIE Healthcare is a great partner to Natchitoches Regional because they are attentive to our needs and they consistently achieve success well past our expectations.  Not only do they provide a road map to cost savings for our organization, they work collaboratively with our team leaders to achieve the cost savings through direct negotiations with the vendors. VIE is extremely knowledgeable in all areas of our costs including Purchased Services, Revenue Cycle, Physician Preference Items, Support Services, IT, Laboratory, and the Pharmacy.   And in addition to providing great price benchmarking insights, they excel at analyzing contracts and identifying cost reduction opportunities within the utilization well past any company or GPO that we have worked with in the past.  If you need to identify areas to reduce costs, and have it achieved quickly, then I would recommend you call the folks at VIE Healthcare.  – Brad McCormick, Chief Financial Officer, Natchitoches Regional Medical Center Schedule a call with Lisa Miller to discuss the next level of purchased services cost savings for your hospital.