With the increase in hospital purchased services costs managing real estate leases is a challenging task for most healthcare organizations. In fact, over 80% of hospital real estate leases have overcharges that go unnoticed. This huge oversight leads to substantial losses for hospitals.
If your hospital leases office or warehouse space, chances are it's losing money. VIE Healthcare can help.
We developed RX Realty specifically to help hospitals reclaim dollars lost to real estate mistakes. With combined experience of over three decades, RX Realty's team of lease law and healthcare experts deliver immediate sources of income in 60 days or less.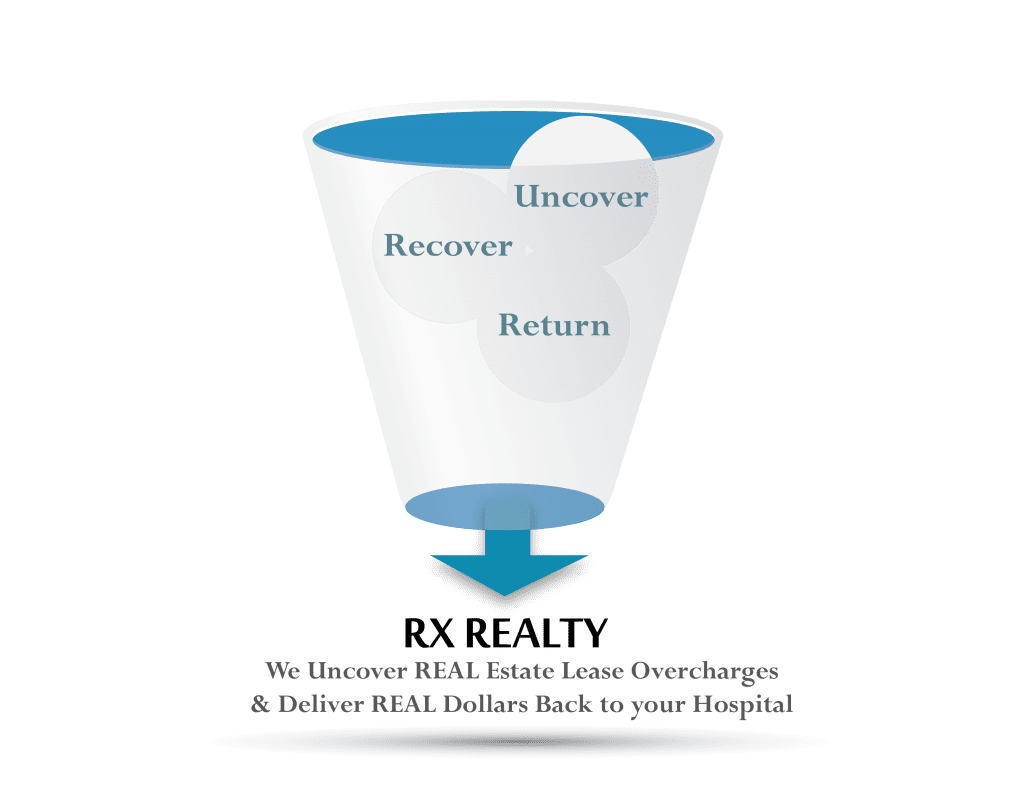 VIE Healthcare's RX Realty team works to:
Identify and maximize savings that lie hidden within your hospital's leases
Employ unmatched resources to ensure every dollar due is identified and received
Help your hospital maintain focus on providing exceptional patient care
By specializing in hospital real estate leases, RX Realty has become the leading expert in dissecting lease language in the healthcare industry. Our extensive audits ensure that every dollar is accounted for.
With the help of RX Realty, hospitals achieve as much as $5.88 per square foot in rental savings, and recoup as much as $276,000 through lease analysis.
To learn more about how RX Realty can help your hospital save, call Lisa Miller at 1-888-484-3332 Ext 501 or email at lmiller@viehealthcare.com.