Quality clinical care is central to every hospital's success. It makes sense that hospitals focus primarily on clinical services to deliver exceptional patient outcomes. But non-clinical services are essential, too—and they're all too frequently overlooked.
Hospital managers often forget about the day-to-day costs that don't directly affect patient care. This oversight has an enormous impact on the hospital's bottom line.
Here at VIE Healthcare, we know that when non-clinical services go unnoticed, your hospital ends up overpaying for them.
Even if you're aware of the costs, it can be difficult to find the resources to properly analyze spending on these services.
That's why VIE offers an innovative approach to saving your organization money. By carefully evaluating your non-clinical services spend and determining which services you're overpaying for, VIE can identify critical cost savings opportunities.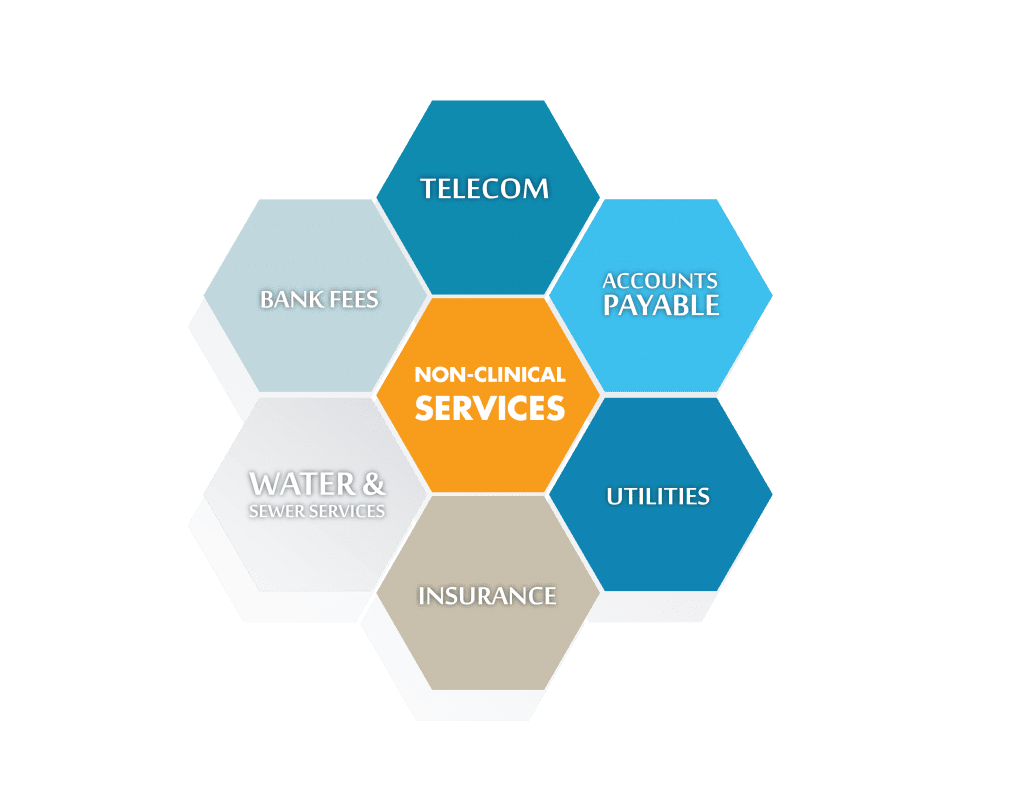 Our comprehensive audit of non-clinical services includes analysis of:
Telecom services
Bank services and fees
Accounts payable services
Water and sewer services
Utilities and insurance
VIE's expert consultants bring nearly two decades of experience to the task of improving your hospital's non-clinical services. Each non-clinical area is thoroughly analyzed to identify overspending, billing errors, and other areas for improvement. Once the audit is complete, our experts help your hospital achieve market-competitive prices, saving you the most money possible.
To start saving money with VIE's non-clinical auditing services, call Lisa Miller at 1-888-484-3332 Ext 501 or email at lmiller@viehealthcare.com.