Executive Team
Our Mastery and Expertise Has Already Saved Our Clients Over 490 Million Dollars… and We Can Achieve Breakthrough Results for You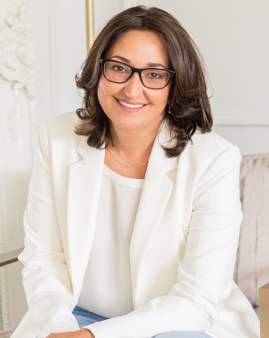 Lisa T. Miller, MHA
Healthcare Margin Improvement Expert, Founder/CEO
Lisa Miller, founder and CEO of VIE Healthcare, is a proven healthcare strategist and a recognized leader in hospital purchased services, healthcare supply chain management and performance improvement. Since founding VIE in 1999, she and her team have generated over $450 million in non-labor cost savings and revenue improvements for their healthcare clients. Lisa's approach is comprehensive and enterprise-wide. One of her specialties is conducting clinical expense reviews with a focus on how the supply chain directly impacts reimbursement.
Lisa is constantly at the forefront of expense reduction, and she has pioneered hospital purchased services expense reduction for over 17 years. In May 2006, Lisa graduated with a Master's in Healthcare Administration from Seton Hall University in New Jersey, where she was nominated to Upsilon Phi Delta, the National Honor Society for Healthcare Administration. In July 2006, Lisa was elected president of the Seton Hall University chapter of Upsilon Phi Delta.
---
---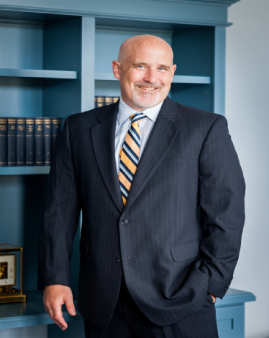 Richard Dormer, MHA
Healthcare Margin Improvement Expert, Chief Operating Officer
Richard Dormer serves as VIE's Chief Operating Officer. In this role, Rich identifies and achieves dramatic cost reduction for VIE's clients. He has extensive knowledge of hospital expenses across the organization. Rich's subspecialty is hospital purchased services, where he has saved clients over $106 million during his tenure at VIE Healthcare.
Prior to joining VIE, Rich spent nine years with two equity sales firms on Wall Street. He applies the same analytical approach he learned on Wall Street to his work at VIE, and has become an expert in finance analytics for healthcare organizations. Rich is also a skilled negotiator known for his ability to drive down contract costs without sacrificing services or quality. His sharp negotiating skills contribute to his expertise in the difficult areas of physician preference items and clinical preference services.
While VIE has documented client successes in every area of non-labor cost reductions, a tremendous amount of bottom-line impact with purchased services and clinical items and services. Rich has been at the forefront of many of these success stories, including 20% to 40% expense reductions in clinical biomedical engineering, laboratory, sleep studies, and blood and perfusion contracts—all without eliminating services. In addition, Rich has led teams of account directors and business analysts in capitation, and fixed component programs to reduce millions of dollars for clients with physician preference items.
Last year, Rich led a team of VIE analysts to save one health system more than $10 million, including over $7 million in purchased services.
---
---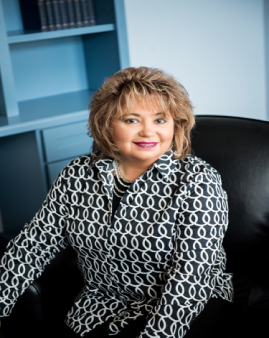 Jacqueline A. Oberst
Healthcare Margin Improvement Expert, Chief Data Officer
Jacqueline A. Oberst has played a key role in the development and ongoing success of VIE Healthcare since its founding in 1999. She has over 25 years of experience working with healthcare and nonprofit organizations, and her skilled leadership has resulted in many cost-savings initiatives. As chief financial officer of VIE, her ability to provide in-depth analysis and viable expense reduction and cost-savings strategies has made her a valuable member of the team.
Jacqueline's primary areas of expertise include oversight of all telecommunication audits, new product development, client training programs for all VIE's proprietary products, taxation audits, and various non-clinical purchased services supply chain initiatives. Her notable accomplishments include $6 million in savings and credits for clients as part of VIE's extensive telecommunication and IT cost-reduction initiative. Additionally, she developed the VIE Contract Management System, a contract database that has helped organizations save in excess of $20 million.
Jacqueline also recently developed VIE's Real Estate Property Management System, a database that enables hospitals to manage all real estate lessee/lessor agreements as well as tenant work orders. This system has already saved hospitals hundreds of thousands of dollars. Jacqueline's knowledge and experience has made her a widely sought expert, especially in the field of telecommunications. Through VIE's online education platform, she teaches expense reduction consultants how to reduce telecommunication costs.
Jacqueline's other areas of expertise include telecommunications, cost reduction, wireless and data cost reduction, language line analysis, IT contract reviews, IT price benchmarking, and software license optimization.
---
---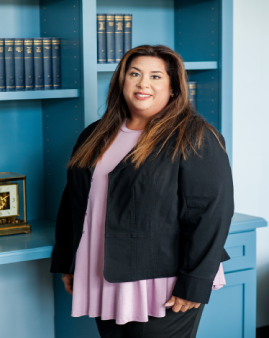 Denise Bisogno
Vice President of Strategic Client Relations
Denise Mento-Bisogno began her career with VIE in 2002, bringing over 17 years of project management experience specific to the healthcare and behavioral healthcare industries. Denise's innovative business development and client relations accomplishments have advanced VIE's strategic partnerships with both nonprofit and for-profit organizations. She leads the development of targeted marketing campaigns and effectively oversees the positioning of the client network base for VIE.
Denise also maintains a broad client base to ensure ongoing business development for VIE. She works directly with the chief customer officer and marketing director to meet daily client management goals. In addition, Denise is responsible for establishing the cohesive partnerships that save our clients millions of dollars in non-labor cost reduction solutions. She has contributed to VIE's continued growth through her proficiency in attracting strategic new business partnerships, which enable VIE to exceed revenue goals year after year.
Denise's past experiences as the proprietor of a postal and shipping company, a recruiter, and the relations manager of a large healthcare system, provide her with firsthand knowledge of the unique challenges faced by VIE's clients. Her energy, enthusiasm, and professionalism have been instrumental in fostering new business partnerships and attracting nationwide healthcare organizations.
---
---
Learn more about Lisa Miller, the Founder and CEO of VIE, by clicking here.
To see what past clients have said about working with VIE, click here.